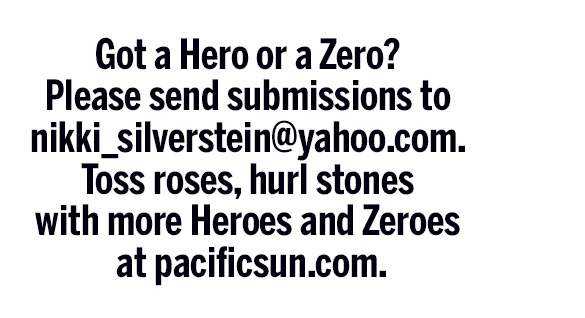 Hero
Fur trapping in California is dead. Gone are the cruel steel–jawed leghold traps, padded–jaw leghold traps, conibear traps and snares.
The Wildlife Protection Act of 2019, which bans all fur trapping for animal pelts, was signed into law last week. Bravo to Gavin Newsom and state lawmakers for making California the first state in the country to prohibit commercial or recreational trapping on both public and private lands.
Trapping and the fur trade were once a lucrative part of the state's economy. About a century ago there were 5,000 trappers and they helped decimate the wolf and wolverine population in the state, and we can blame them for the decline of sea otters, fishers, martens and beaver, too. (You don't want to know how they killed them.)
However, the number of trappers and fur dealers has decreased significantly over the years. Last week's anti-trapping law put about 68 trappers out of business in California. The new law spares the lives of mink, grey fox, coyote, beaver, badger and other fur–bearing animals whose pelts often end up in foreign markets. State legislators are now considering prohibiting the sale of all fur products, including fur coats. Long live the furry animals!
Zero
A fast–moving bank robber on a bicycle escaped the clutches of police last Saturday morning. At about 10am the suspect entered the Wells Fargo on Miller Avenue in Mill Valley and handed a teller a note demanding money, while assuring the teller no one would be hurt. Law enforcement arrived within two minutes of the robbery-in-progress call, but the swift cyclist had pedaled away without delay. Police searched the area, but the bandi vanished.
Be on the lookout for an Asian male last seen wearing a black San Francisco Giants hat, a black windbreaker jacket and black sunglasses. His escape vehicle is a red mountain bike lacking markings. If you have info on the case, call 415.389.4100.
email: [email protected]