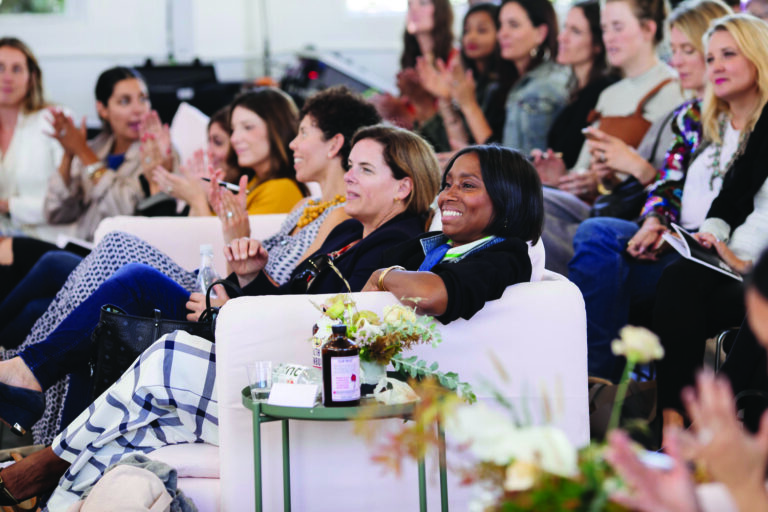 The Headlands Center for the Arts is known to local art lovers for its ever-changing programming, community dinners and open houses full of natural light. On Oct. 25, it will become associated, for the first time, with wellness, by hosting a women's event with In Good Company, a conference and events brand out of San Francisco.
The In Good Company conference debuted last year and was organized by Katie Hintz-Zambrano, the woman behind Mother Magazine, a popular online resource for parenting-focused interviews, tips and style. The 2017 conference attracted over 300 women and speakers, like veganism guru Laura Miller, accessories designer Clare Vivier and Bob Bland, one of the organizers of the Women's March movement.
A September conference brought together over 400 attendees. In between the two conferences, In Good Company has hosted lifestyle-centric events in Petaluma and elsewhere. For the Marin event, limited to a hundred women, In Good Company taps into the self-care niche.
"We wanted to create a separate event that was a bit more intimate and also focused on slowing down, unplugging and connecting to oneself, nature and other women," says Hintz-Zambrano. In the program: a journaling workshop with Alex Elle, a wellness consultant behind the popular hey, girl podcast; a guided hike; a yoga class; a panel on creativity—and food throughout the day. The pricey ticket comes with a slew of schwag, from hiking boots to yoga mats.
The chosen location is a major source of inspiration. "The Headlands Center for the Arts is such a beautiful, unique and historic building, and a venue that we've always wanted to do an event at," Hintz-Zambrano says. "It's really a perfect complement to what we are trying to accomplish, with a day centered on self-care, wellness and sparking creativity."—Flora Tsapovsky
In Good Company, Thursday, Oct. 25, Headlands Center for the Arts, 944 Simmonds Road, Sausalito. 9:30am–6pm. beingoodcompany.co/tickets.