Sponsored content by Jaret & Jaret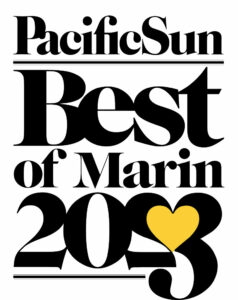 Hundreds of people have been helped by the law firm of Jaret & Jaret since its founding. That's why, said brothers and partners Robert and Phillip Jaret, the firm has been voted "Best Attorney," "Best Law Firm," and "Best Labor & Employment Attorney" by readers in the Pacific Sun's most recent "Best Of" poll.
"Our clients have become family," said Rob Jaret, "and they spread the word about our services to other people." His primary focus is protecting employees' rights, helping everyone from laborers to executives, physicians, professors, teachers and sales professionals.
And the positive networking extends to Phil Jaret's construction industry clients, including public and private works, large and small general contractors, subcontractors, suppliers, design professionals and property owners. "A client will tell another business colleague about the good relationship they had with our firm," Phil said.
Before the brothers opened Jaret & Jaret, Rob was a general civil litigation attorney, while Phil, eight years his senior, had been practicing in construction law since 1984. They founded Jaret & Jaret in 1991. Then, in 1999, the partners won a large verdict involving a local university, "and we were deluged with requests for help in cases involving work and employment," Rob said.

Typical employment matters handled on behalf of employees include wrongful termination, negotiation of employment contracts and severance agreements, sexual harassment, race discrimination, age discrimination, retaliation, whistle-blowing claims, failure to pay wages and commissions, failure to reasonably accommodate disabilities or medical conditions and retaliation for advocating for medically appropriate health care.
The Jaret brothers' mother was a nurse, and Rob has handled many cases for nurses who have received pushback for their medical advocacy.
"I enjoy helping people who are very distressed about work situations," said Rob. Asked for an example, he cited an employee who goes out on disability leave, only to be told by their employer "we can't accommodate your restrictions," or that their job has been eliminated when they attempt to return to work.
The Jarets also review employee handbooks for employers to ensure employment compliance with all state and federal laws and methods to avoid employment disputes.
Phil, who said simply, "I like architecture and construction of buildings," believes in preventing problems before they start through contract drafting and reviews prior to a project's start. He also typically handles commercial payment disputes, construction defects and delay/impact claims, payment disputes, mechanic's liens, stop-payment notices, and conflict avoidance through contract negotiations and early dispute resolution. "Contract reviews keep people out of trouble," he said.
His work includes helping a number of public entities, including local community college districts, business entities, and construction companies.
When a potential client calls or emails the firm, there is an initial intake interview, after which a decision is made whether or not the firm can assist. Then, either a contingent or hourly fee is proposed. Although 90 percent of Rob's cases are settled before trial, he said, a lawsuit usually must still be filed. Those not settled pre-litigation go on to Marin County or other Superior Courts. Most of Phil Jaret's construction industry cases are settled in binding arbitration, Phil said.
Although each of the brothers specializes in certain aspects of the law, they also assist each other when needed, forming a true partnership that works to the benefit of clients. Phil is known for getting to the bottom line of a dispute without engaging in unnecessary, expensive, and time-consuming litigation activities. "Because many of my clients are public entities and small and medium-sized businesses, this approach is appreciated and well received," he said.
In addition to their down-to-earth, yet professional and expert approach to legal issues, Jaret & Jaret is also known for something unique: Their San Rafael office was once the "office" of the Grateful Dead, from 1970-1995. "We've heard that Jerry Garcia would come in, get a cup of coffee in the kitchen, then read the paper while having a smoke," Rob said.
In any case, Jaret & Jaret just keeps "Truckin'" to get the best results for their clients.
Law offices of Jaret&Jaret, 1016 Lincoln Ave., SanRafael.
(415) 455-1010, JaretLaw.com