Sponsored content by Emma's
How do you take a beloved local restaurant and make it even better?
Wing Pak, owner of the newly opened Emma's in San Rafael, is taking great care to ensure that what patrons valued about the former dining site, Ping's Mandarin, will remain the same, and be enhanced by updates and upgrades.
Many menu items are identical to what was offered at Ping's, but some "are being elevated to a more modern taste," Pak said. He is using his many years of experience working in fine dining to take some items into the 21st century.
"Emma's offers a contemporary twist on traditional Chinese cuisine," he said. "We have carefully crafted our menu to include a blend of classic dishes and innovative creations that showcase the flavors and ingredients of China's diverse regional cuisines." We will be adding lunch dim sum soon!
Emma's, which had a soft opening on Aug. 14, also now offers seasonal menus. The August-October choices, for example, include Vegetable Pancake Bites, called, "a bite-sized twist on a classic favorite;" Sesame Tofu, which is chilled tofu "topped with a savory homemade sesame sauce;" and Curry Chicken Buns, described as "tender chicken coated in aromatic curry sauce, nestled in a fluffy bun."
"These are summertime items, perfect for hotter weather," Pak said. "Everything is made in-house." A new fall/winter seasonal menu will be offered beginning in November.Another current seasonal item, Crispy Rainbow Steak, which features "tender strips of steak, battered and fried, then coated in our homemade sweet and sour chili sauce and topped with sesame seeds," has already proved so popular Pak expects to add it to the regular menu.
Pak; his executive chef To, who had been with Ping's for many years; and new chef de partie Jeremy Yu, who has worked with Pak in three other restaurants; are delicately and expertly freshening the recipes for some signature items, including Princess Chicken, Mongolian Beef, and Wor Wonton Soup.
Pak is in the process of obtaining a beer and wine license, and, as a level one sommelier, plans to create wine pairings ideal for Chinese food. Emma's also will be able to offer cocktails created with sake and soju.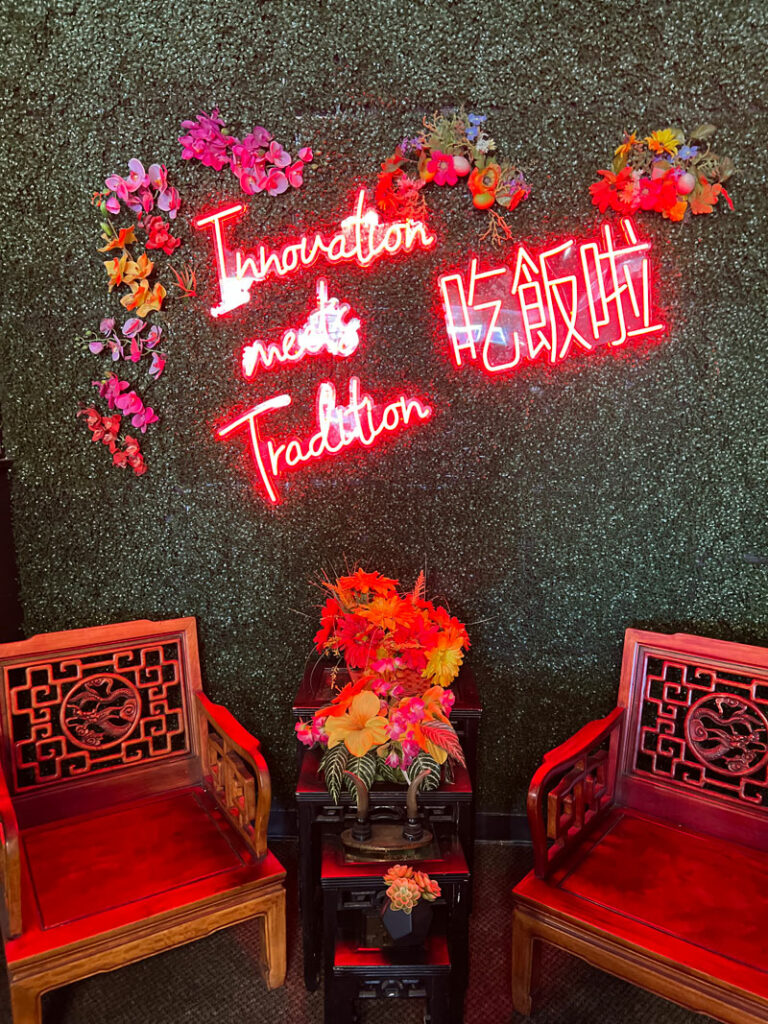 The restaurant's dining room has already been updated, and is now both elegant and welcoming, Pak said. He emphasized that Emma's remains a family-style restaurant, with reasonable pricing, and a very friendly, professional staff. The popular lunch special menu is still being offered from 11:30am – 3:30pm daily.
Pak also emphasized that the restaurant is still an ideal choice for banquets, and that his background in banquet service allows him to customize each experience. He described a recent booking for a large Japanese family, celebrating a 90th birthday. The tables were set and decorated with reference to classic Japanese style for such occasions. "We go above and beyond," he said.
Emma's will be hosting special events, including an upcoming "pop-up," featuring Korean-style tacos, Pak said. Following Emma's on Instagram will keep patrons up-to-date on all events, new menu items, and other special news: https://www.instagram.com/emmas_sanrafael/
The fusion of what was best about the past, with what is the best about the present, makes Emma's a top choice for anyone seeking a delicious, expertly crafted meal.
Emma's, 817 Francisco Blvd. W, San Rafael. 510-508-2256, EmmasRestaurants.com