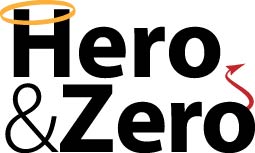 By Nikki Silverstein
Hero: Many talented people in the entertainment industry call Marin home. We're especially proud of Mill Valley resident Jeffrey Brown, an Academy, Emmy and Peabody Award winner, who has dedicated the last eight years to making the film SOLD, which tells the true story of a young girl trafficked from her village in Nepal to a brothel in India. Brown directed SOLD; Emma Thompson served as executive producer, and Gillian Anderson and David Arquette starred in the film. They joined forces to spread awareness about human trafficking and to protect vulnerable children. Support this mission by donating to widen the film's release. Perks range from a sincere thanks to a breakfast with Anderson or an evening of karaoke with Arquette. Learn more at indiegogo.com.
Zero: Whole Foods is in the Zero aisle again, thanks to another overzealous security guard. Marika, of San Rafael, was a regular at the Third Street store. Until last week. "A Whole Foods security person accused me of stealing food and called the police on me," Marika said. The beef began when she took a container of food, with a preset price, into the dining area outside. (On many occasions, she has eaten food outside, brought the container back in, shopped, and then paid for all of her groceries.) The guard didn't let her explain her intention and the situation escalated to absurdity. Marika, the executive directive of a local nonprofit, wasn't arrested; however, she is banned for life from Whole Foods. Management should be ashamed.
Got a Hero or a Zero? Please send submissions to [email protected]