Hero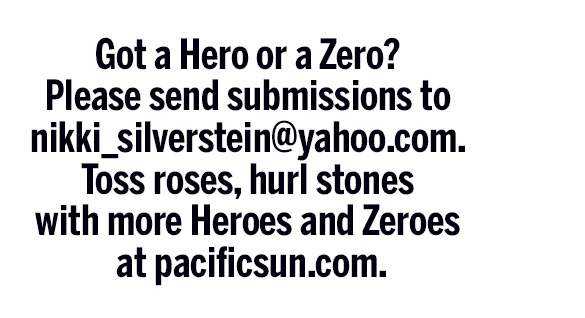 Rational humans serving on the California Coastal Commission saved the day, at least temporarily, for the wildlife inhabiting the Farallon Islands. Last week, the commission members told the U.S. Fish and Wildlife Service to reconsider that ill-conceived plan to dump 1.5 tons of poison pellets on the islands to kill non-native mice. The USFWS responded by withdrawing its application for now.
No one denies the mice, numbering in the tens of thousands, pose a problem. The invasive species upsets the ecosystem by eating the food of the native dwellers on the islands. They attract non-native predators that prey on them, and unfortunately, eat native animals, too.
It's a quandary, yet a 2,917 pound airdrop of toxic cereal grain pellets is another sure way to upset the delicate ecological balance of the islands. Native wildlife would also ingest the rodenticide, either directly, or by feeding on the mice. The anticoagulant poison then works its way up the food chain.
Special thanks to Alison Hermance and Kelle Kacmarcik of WildCare in San Rafael. Both women testified eloquently before the commission to oppose the USFWS plan and suggest more moderate measures of eradicating the mice.
"The situation on the Farallon Islands has existed for decades. It does not need to be solved overnight with a massive poison drop," said Hermance.
Zero
Another creative scam has reached Marin County. Fake ads have appeared on Craigslist for a vacation home in Bolinas. The home is real; the advertiser is bogus. The con artist attempted to scam folks by renting out the home without the consent of the owner. Now that's chutzpah.
This fraud appears to be a growing trend, according to the Marin County sheriff's department. If you see a suspicious person hanging around a vacation or vacant home in your neighborhood, call the sheriff's office at (415) 479-2311.