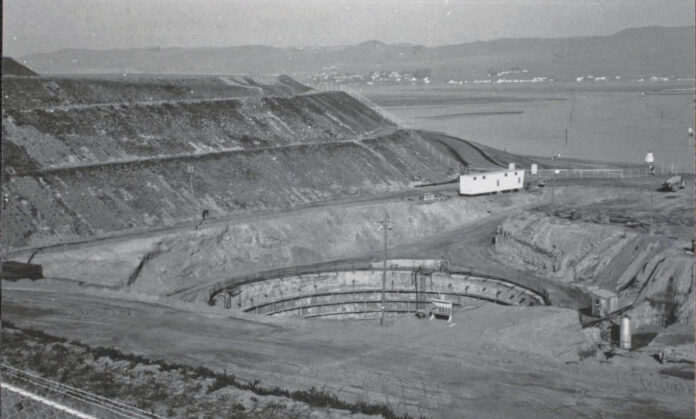 Flashback 1960s
Greetings! The editorial brain trust has gone back through the Pacific Sun archives to help celebrate, commemorate and otherwise delineate 55 years of continuous publication of the paper. There are several Flashback sections peppered through the issue that offer reported highlights from ink-stained wretches of yore. Here's some content from the rambunctious 1960s to kick off the Flashbacks, with many thanks to our hard-working colleagues Alex T. Randolph, Aiyana Moya, Candace Simmons and Geena Gauthier for diving through the dusty archives to unearth numerous giblets of journalistic joy.—Tom Gogola
June 27, 1963
Mailmen To Find Us In a Zip with ZIP
Zip Code, the Post Office Department's new method for speeding mail delivery, goes into effect nationally on Monday.
The system is intended to reduce the number of times which postal employees must read addresses, and to mechanize some aspects of sorting and delivery. Postal authorities feel ZIP will provide the United States with the most modern mail service in existence.
January 23, 1964
Pending Legislation Can Aid Fight Against Bodega Reactor
Atomic Energy Commission hearings on PG&E's Bodega Head reactor, originally scheduled for October 23–24, have been postponed to April and will be held in Santa Rosa.
Further aid to opponents of the establishment of a nuclear reactor at Bodega Head appears to be forthcoming if a recently introduced bill giving state and local governments the authority to forbid construction of nuclear devices within their jurisdiction should be passed in this session of Congress.
The bill would amend section 274 of the Atomic Energy Act which deals with cooperation with the States.
Pacific Sun readers interested in promoting passage of this bill would be wise to contact Rep. Don Clausen, House Office Bldg., House of Representatives, Washington.D.C.
Consolidated Edison recently abandoned plans for a 1000 megawatt reactor for Queens, Long Island. Installation of the reactor was fought because of the potential hazard to millions of people in the metropolitan New York area. Probably the strongest factor in changing Conedison's mind was the public pronouncement from former AEC chairman David Lilianthal that under no circumstances would he continue to live in New York if this reactor were to be built.
March 12, 1964
Parents—A Hard Look at Values
Teenagers want and need more consistency, more honesty on values, and less protection by parents, Dr. Alvin Marks, Sonoma State College Dean of Students, told Lagunitas PTA Tuesday evening. When they don't get this, the teenagers are going to shape up a lot of confusing values.
Inconsistency in setting limits, Dr. Marks maintained, wastes the child's creative and productive energy. Like all human organisms, the teenager will push until he finds his limits, and until he does, he can't create, he can't work.
Other areas of contradictory values lie in discipline, permitting one standard, such as corporal punishment, at home, yet not allowing it at school, abdicating former "family rights and duties," such as driver, citizenship, and sex education; and weakening the traditional role of man as head, and woman as loving balance in the family.
March 12, 1965
Beauty for Ashes
Four Marin carpenters have been building a bridge between two American cultures. The men, two from Fairfax, one from Lagunitas and one from San Rafael, have a sense of accomplishment—they helped rebuild some of the 51 churches burned in racial strife in Mississippi—but their words make clear the bridge to brotherhood is a long one, and far from smooth and safe.
Jim Holland of Fairfax observed, "While we were working in Mississippi the Governor went to a sheriff's meeting and told them to see that there was no more violence. This is really a police state—the deputies and the police are the ones who have done the most violence."
"The trouble stopped after this edict," Frank Cerda of Lagunitas observed, "and this shows the average citizen of Mississippi is not as violent as we thought."
Asked about the response of the Negroes to the church rebuilding, Phil Drath of San Rafael said, "When they heard about it they accepted the idea graciously and with hope, but they didn't believe it until they saw us come." Even then credulity came hard:
"Having you here is the most wonderful experience of our lives," a woman who served lunch to the workers every day told them. "To think that people would come all the way from California to help us!" . . .
August 13, 1965
Impeach LBJ Meet Tonight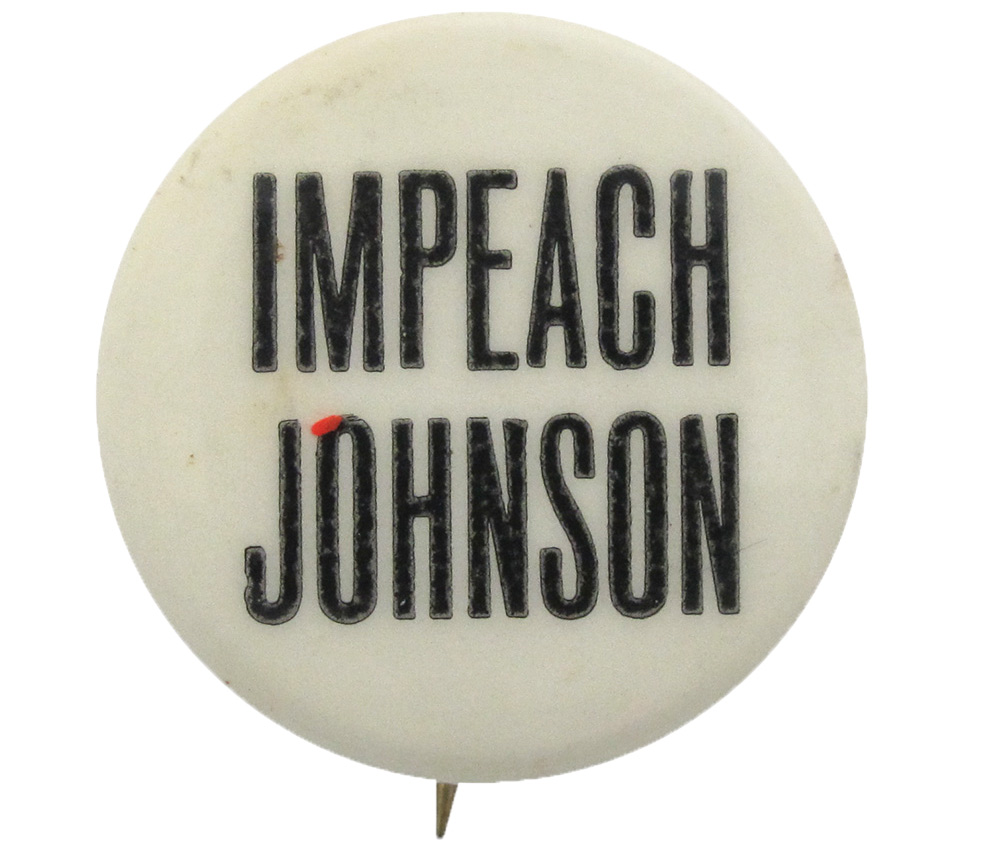 The Committee to Impeach LBJ plans a meeting tonight in Brown's Hall in Mill Valley.
Leading the discussion on the impeachment proceedings will be Dale Pontius, Associate Professor of Political Science, now on research leave from Roosevelt College, and currently at the Stanford Hoover Library.
Carl Shapiro, attorney, will act as moderator.
The impeachment committee wishes to take action against the President "for failing to observe the Constitution of the United States by waging an undeclared war in Vietnam."
Flashback 1973
October 25, 1973
Newsgrams
God forbid we should let the week go by without noting in passing that UFO sightings have abounded from Novato to Sausalito. Among reasonably reliable reporters of celestial phenomena are the Independent-Journal's Theron Newell and the Sun's Rick Beban. Neither was offered a ride.
December 13, 1973
The Twelve Weeks of Watergate
. . . By the twelfth week of Watergate
The Senate had for me
Kleindienst justifying,
Patrick Gray implying,
Helms falsifying,
Haldeman denying,
Erlichman defying,
Kalmbach almost crying,
Mitchell alibiing,
Gemstone classifying,
Dean identifying,
Ulasewicz wise-guying,
Jeb Magruder spying,
McCord testifying,
SOMEONE MUST BE LYING!
On the Sam Ervin Show on T.V.
—Joseph Heifetz
December 13, 1973
The 'American Graffiti' Man
The New Yorker refers to him as "the young George Lucas" and when I met him at the door of his Marin home, I had a strange impulse to yell, "Hey, Georgie, how you been?"
He's got that kind of naturalness. That kind of youth. That kind of openness.
He's somewhere around thirty, if not for the beard, he'd look younger, has two one-million-dollar features under his belt already. One a flop, THX 1138, and one, American Graffiti, that has made Variety's list of 25 all-time box office smashes.
He's a low-keyed, dreamy (not spaced) sort of person who almost walked into a speeding car when he took us all to lunch in Mill Valley. You get the feeling that he is an inventor, a creator, at heart. Making up stories for himself and for movies, and that he'll put up with publicity to some extent, but not very much of it.
He spends his days, from eight in the morning to five-thirty in the afternoon, except for tennis lessons on Thursdays and assorted distractions, writing. He wrote the other two movies, and he's working on another sci-fi movie now.
"This may be a dumb question," I say, "but how hard is it to get a place like Mel's or to get the streets where all the cars in Graffiti drive down?"
"Hard. It's all hard. Originally, we were going to use the streets of San Rafael. And we started there. At $300 a night. But then San Rafael got upset about something and they just broke the contract in the middle of shooting. So we moved to Petaluma and they were really a big help. The supported us in every way." . . .
—Ira Kamin
December 27, 1973
Dope: A Bay Area Roundup
In the 1972 elections, Californians voted on (and defeated) the first state proposition to decriminalize the simple possession of marijuana for personal use (Proposition 19). Although Proposition 19 lost statewide, it handily "passed" in liberal San Francisco. In light of the S.F. voting pattern, Mayor Joseph Alioto told the press that arrests for marijuana possession would be given a "low priority" in the police order of business. . . .
—Jess Ritter
Flashback 1980s
August 23, 1985
Newsgrams
Fortune tellers are again welcome in San Rafael, and the rest of California. The State Supreme Court struck down an ordinance banning fortune-telling, astrology, palmistry, magic and the like. The court said that such activities, "however dubious," are protected by the Constitution. San Rafael had passed an ordinance like the one junked by the court.
June 21, 1985
Say Hello to a New Breed of Car Phone
On April 12 a new radio-powered "cellular" telephone system went on the air in the Bay Area. When early subscribers dialed in from mobile handsets, they were disappointed to find much less than the technical wizardry they had paid for. Troubleshooters have since chased away the electronic bugs, clearing the air so that your car's front seat can now become a global communication center.
The new cellular phones are placed in three compact pieces in your car or carried in a self-contained, battery-powered handset or briefcase unit. They let you call Paris or Hong Kong (or home) without delays and provide crystal-clear voice quality. You can call from a gridlocked freeway or a sloop under sail. And at prices ranging from $1500 to $3000, the new cellular system is being snatched up by lawyers, doctors, real estate agents, contractors and occasional roadsters seeking a trendy new toy. . . .
—Ben Davidson
January 29, 1988
Fighting for Gay Couples' Rights
Last October in the nation's capital, several thousand same-sex couples and their supporters gathered in front of the Internal Revenue Services headquarters to demand an end to what they consider discrimination against their relationships. What gay couples want, says Rosemary Dempsey, a lawyer and head of the National Organization for Women's lesbian rights program, are "our constitutional rights to life, liberty and the pursuit of happiness."
Gay activists are pressing for gay rights legislation and ways of making gay marriages legal. "We have to keep the pressure on, both legislatively and in the courts," says Dempsey.
—Marnie Samuelson
April 15, 1988
The Fight for Affordable Homes
Marin County, famous for its BMWs and rock stars, may well be known in future years as the home of the middle-class poor, a new socio-economic classification that includes college-educated, professional, and career people (with or without families) who can barely afford to rent the most modest dwellings in the county much less save up for a down payment on a house. But local housing advocates are fighting the housing trend that is pushing Marinites out of the county. . . .
—Jeanne-Marie Alexander
June 30, 1989
Artful Animation Featured at Fair
Made by Pixar, a computer graphics firm located in San Rafael, Tin Toy walked away with this year's Academy Award for best animated short—the first time the Oscar has gone to a computer-animated film.
Tin Toy represents an unusual mix of business and artistry at Pixar, which markets a three-dimensional computer graphics system to defense, medical and research companies. As one of the foremost companies producing such sophisticated programs, Pixar is thriving—last year's revenues reportedly topped $10 million. Yet its seven-man animation department seldom shows a profit. . . .
—Greg Cahill
Flashback 1990s
December 23, 1993
Derailed plans: Squabbling counties on different tracks
With millions in state and federal transportation money hanging in the balance, political squabbling between Marin and Sonoma counties is threatening the future of a commuter rail system in the North Bay.
The dispute centers on who will own and run a system that has been in the planning stages for decades. "We need to try to get beyond the politics here," said Marin Supervisor Bob Roumiguiere. "The only thing that can really keep this from happening is a lack of political will."
Roumiguiere said the public supports his position. A poll taken in 1992 showed that 84 percent of county voters favored a commuter rail system. . . .
—Bill Meagher and Peter Seidman
February 21, 1996
God the Flasher
Ubiquitous Perpetuity God was sentenced to nine months in Marin County Jail for exposing his genitals to a woman in line at a drive-through espresso place. God, age 68, once was Enrique Silberg, a native of Cuba, until he had his name legally changed. God has 17 prior convictions, eight for exposing himself. A court-appointed psychiatrist said God was too sick to be out on the streets. The judge said he could be released to a mental health facility, if one could be found to take him.
—Steve McNamara
April 10, 1996
The Compassionate Use Initiative
This week there's a final push to gather enough signatures to qualify the Compassionate Use Initiative of 1996 on the ballot for November's election. Californians for Compassionate Use (CCU) must get 433,269 valid signatures by April 22. In order to meet that requirement, they have set as their goal 680,000 signatures. The tally, so far, is 434,000. . . .
—Nikki Meredith
May 1, 1996
Overheard
A hush fell over Corte Madera Saturday evening as an icon from the seventies disappeared into the night. The Peppermill Bar and Restaurant had finally closed its doors.
The Peppermill was most famous for its dark, mirrored fireside lounge. Sexy cocktail waitresses in long low-cut dresses would come by and take drink orders. Once I brought my youngest sister, Mary, in from West Marin for hot chocolate and appetizers, and she thought we had landed on some weird anti-feminist planet.
Noticeably absent from the Peppermill's parking lot as I drove by Sunday was the fleet of Twin Cities police vehicles and Highway Patrol cruisers which could usually be found there having an extended Code Seven. Where would they now go for chow? . . .
—Alex Horvath
May 8, 1996
Wiring Up: Enter the Internet, Cruise the World
A year ago you may not even have heard of the Internet and the World Wide Web. Now, unless you've been hiding in a cave somewhere, you hear, read and see stuff about the Internet everywhere. You can't pick up a magazine or watch TV without seeing references to advertisers' sites on the Web.
Estimates of the number of people using the Internet range from 20 million to 50 million. According to Business Week, at the beginning of this year there were about 300,000 sites on the WWW, with hundreds being added every day. By the year 2000, about 200 million are forecast. . . .
—Reid M. Neubert