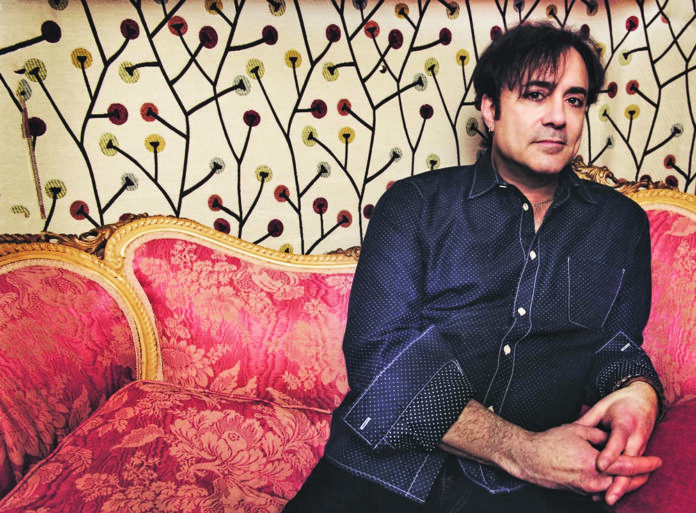 'After the Fire: Vol 1', a heartfelt ode to the North Bay by local songwriter/producer Scott Mickelson, features 15 tracks, all recorded in the last few months.
When songwriter, producer and longtime Bay Area figure Scott Mickelson was growing up, there was no such thing as DIY in the recording industry. "You either had a record deal, or you didn't," says Mickelson, who formed San Francisco alt-rock outfit Fat Opie more than 20 years ago. "I went through all those paces, and I'm at a place in my life where I can pay forward a lot of that experience."
For the last seven years, Mickelson has been sharing his experience by working hands-on to produce albums with younger artists in his Mill Valley home recording studio. "I like to work with artists who are interested in pushing the boundaries of what they can do with their music," he says.
Last October, Mickelson watched in horror as wildfires ravaged Sonoma, Napa and other North Bay counties for more than a week.
"I started hearing [fire] experiences from more and more people," Mickelson says. Immediately, he turned his scheduled concerts into fire relief benefits. "My wife and I have been enjoying Napa and Sonoma since 1987; that was always our go-to place. It hit me hard, the thought that it won't ever be the same in our lifetime."
In a society of "yesterday's news," Mickelson wanted to find a long-term way of helping, so he called up songwriters like Sam Chase, Travis Hayes, Bobby Jo Valentine and David Luning to record a benefit compilation album that came to be known as After the Fire: Vol. 1. The album will become available at two record-release shows, on March 29 at HopMonk Tavern in Sebastopol and on March 30 at Café du Nord in San Francisco. All proceeds from the album sales and release shows go to fire relief efforts.
"I'm thrilled these artists gave me the opportunity to do this," Mickelson says. "Unfortunately, it took a tragedy to get us together, but I'm glad we're doing something useful."