By Nikki Silverstein
Hero: With the large number of bicycles stolen annually in Marin, there are many of us in the club of disappointed former bike owners. Sadly, few are recovered. Well, we're happy to share that Suzanne Warner of Fairfax beat the odds and had her two-wheeler returned, thanks to the staff at two diligent bicycle stores. Tip Top Bike Shop in Oakland believed a bike brought in for repairs was stolen and from a sticker on the frame they identified Sunshine Bicycle Center in Fairfax as the original seller. Calls were exchanged, serial numbers checked and voilà: Suzanne still can't believe she has her bike back. We applaud Richard at Tip Top and Martin at Sunshine for their quick thinking, excellent recordkeeping and consideration. Well done.
Zero: This pooch was found at Fish in Sausalito with no tags, no collar and no ID chip. After almost two weeks, no one has claimed her. What kind of person loses a dog and doesn't look for her, or worse yet,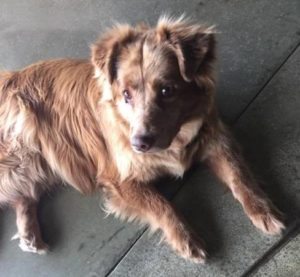 abandons the sweet soul? Resembling an Australian Shepherd, she sports a beautiful coat and weighs 50ish pounds. If you know this mellow, well-trained gal, contact us and we'll get you in touch with the fine folks caring for her.