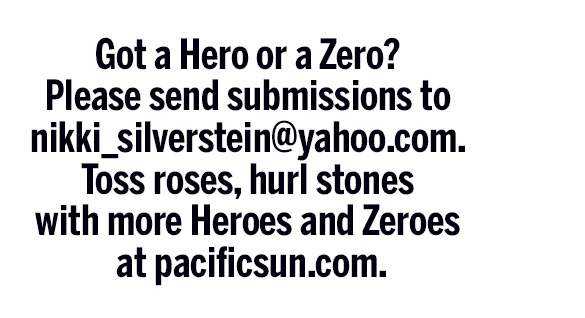 Hero
A heroic 6-year-old girl dialed 911 last Saturday afternoon when her mother was "not acting right." Indeed, her mother was having a medical emergency. Catherine, called Cacky by her family, remained composed as she used her mother's cell phone to call the emergency number. She said that her "mommy needed a doctor, an ambulance or the police." Marin County Sheriff's Office dispatchers Joanna Langenhan and Tiffany Hettich took the call, listened to Cacky's description of the situation and sent out first responders from the fire department and sheriff's office.
When help arrived, Cacky was "amazing," according to the sheriff's office. She pointed out everything the paramedics needed and requested that someone call her father to pick up her and her 7-year-old brother. This smart young gal didn't miss a thing. She even reminded the sheriff's personnel to turn off the lights before they left the house.
Later that evening, Cacky received a visit from Deputy William Fahy and Sergeant Tom Alipio, who presented her with a superstar certificate and a teddy bear. Both Cacky and her brother received a special invitation to the MCSO'S Communications Center.
We're impressed with Cacky's courage and poise under pressure. Bravo.
Zero
As if vaping nicotine isn't hazardous enough, a trend is emerging among teens: vaping marijuana. According to the Marin County Major Crimes Task Force, marijuana vaping gives kids a more intense high than expected. A vaping cartridge contains 75 to 80 percent THC, while the leaf form ranges from 15  to 24 percent THC. That's too high for the 420 crowd.
Teens vape at home and in school, but since it produces little odor and the handheld device is quite small, the deed often goes undetected by parents and teachers. The task force urges parents, teachers and students to be aware of the risks of vaping.