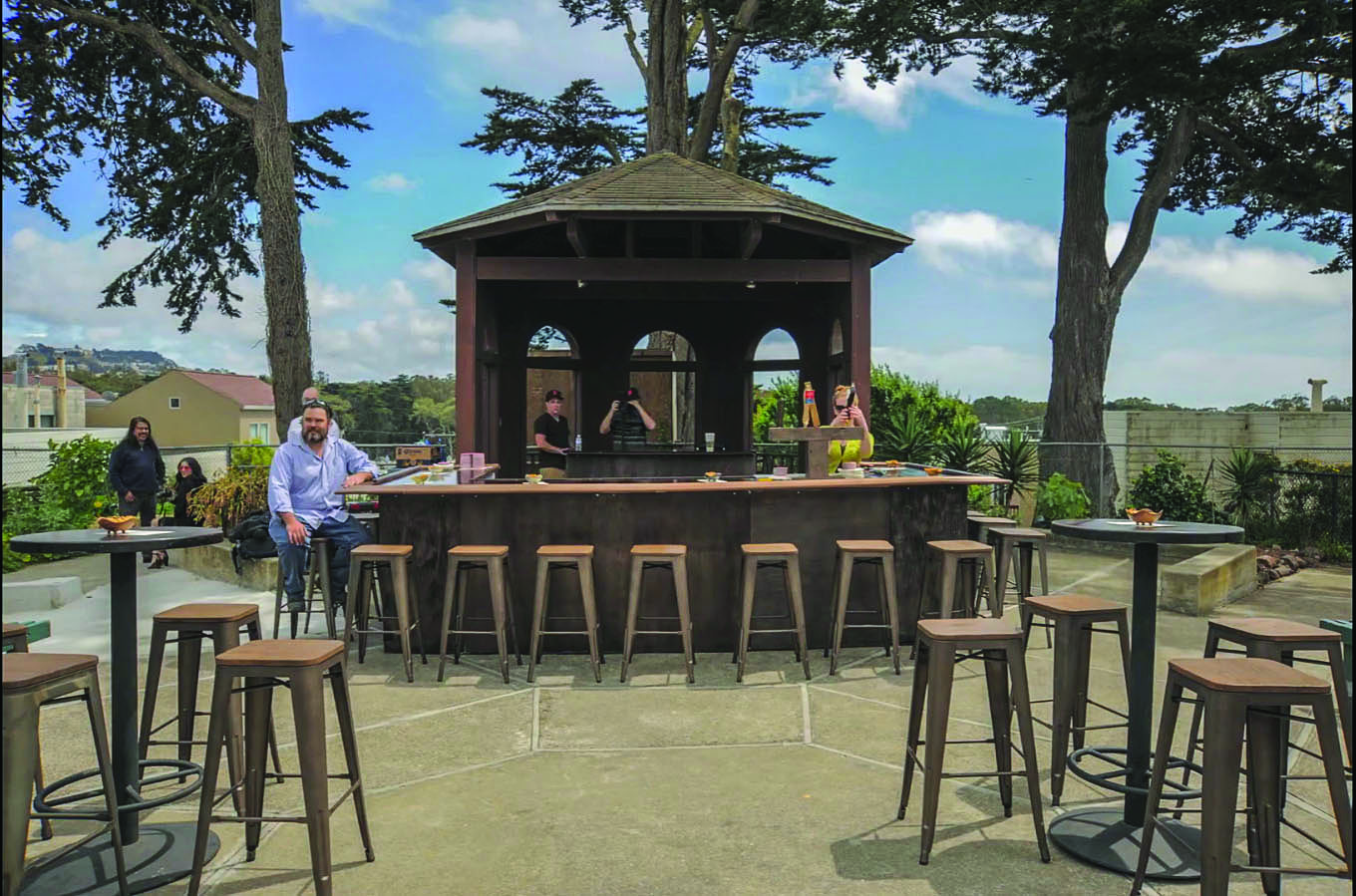 By Tanya Henry
Adam Violante, the longtime owner/founder of Pint Size Lounge on Fourth Street in San Rafael, has a lot of ideas—and most of them seem to revolve around beer.
"I want to build a community of beer enthusiasts," says Violante, who has been a champion of craft beer since the mid-'90s, when he opened his beer-only bar, and now has a cellar with around 100 different specialty bottles.
In his most recent effort to spread the gospel of craft brews, Violante has launched We Bring The Bar, a mobile fold-up modular concept that does, quite literally, bring the bar to you. This isn't your standard one- or two-bottled-beer options—Violante brings his proprietary tap system and can offer up to 10 craft beers. Depending on the number of guests, the seating is customizable, as is the menu—which can also include wine (but no spirits). Bartenders are all-inclusive in the package and additional servers can be hired as well.
"I want people to socialize and interact like they really are at a bar," says Violante, who is able to leverage his vast beer selection from Pint Size and offer it up on the road. He also has an ABC license, permits and full insurance so that customers can legally hire him to work at events and parties.
Violante hopes to bring his venture to Off the Grid in San Francisco and other food truck locales. "We plan to make We Bring The Bar a pop-up," he says.
Violante admits that his venture works well as a marketing tool to drive customers to his bar, or in his words, "All roads lead to beer." With Pint Size celebrating its 20-year anniversary this October, Violante plans to have one of the bars set up outside his establishment during the annual West End Village Celebration on Sunday, October 16.
For years, Violante has been quietly introducing beer lovers to lesser-known ales, porters, stouts and lagers from across the country out of his nondescript Fourth Street bar. Now, with the mobile bar, even more folks will benefit from all that this committed aficionado has to offer.
We Bring The Bar; 628/400-2271; webringthebar.com