by Rick Polito
Friday, Jan. 16 World's Funniest Fails YouTube has opened a whole new opportunity for men willing to get hit in the groin with a flying object. Extra points if it's a squirrel. Fox. 8pm.
Steve Austin's Broken Skull Challenge A professional wrestler hosting a reality show is as close as professional wrestling has ever been to reality. CMT. 8pm.
Henry Ford: American Experience A look at the pioneering visionary whose genius for invention gave us gridlock, parking meters, obesity and the suburbs. On the plus side, we got cup holders. KQED. 9pm.
Saturday, Jan. 17 The Hunger Games A young girl volunteers for a government program and meets interesting young people from across the nation. (2012) ABC Family. 8pm.
Mythbusters In the Indiana Jones episode we learn whether it's possible to swing from a bullwhip, outrun a rolling boulder and smuggle cultural artifacts stolen from indigenous people through customs. Discovery Channel. 9pm.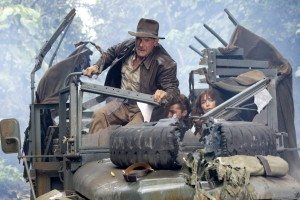 Sunday, Jan. 18 The Lion, the Witch and the Wardrobe Usually the magical world opens up when you come out of the closet. (2005) Starz. 6:35pm.
The Great British Baking Show As opposed to The Great Humboldt Getting Baked Show. KQED. 8pm.
The Librarians In the finale, the mystery-solving, treasure-hunting librarians find out about that book you've been meaning to return since 1998. TNT. 9pm.
Monday, Jan. 19 Whitney The Whitney Houston biography is clearly going to be a train wreck, but a train wreck with perfect pitch. (2015) Lifetime. 8pm.
My 600-lb Life: Where Are They Now? The Sizzler? Olive Garden? The Learning Channel. 9pm.
State of Affairs The team suspects a sorority girl is part of a terrorist cell. It was the Izod burka that gave her away. NBC. 10pm.
Tuesday, Jan. 20 State of the Union Address Tune in to see the expression on John Boehner's face when President Obama says "low fuel prices," "falling deficit" and "best job growth since 1999."  Even on a good day, the guy looks like the ice cream just fell off of his cone. Broadcast Networks, Cable Channels, Home Shopping Network. 6pm.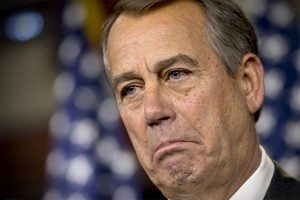 My Crazy Love People tell stories of  "crazy" things they have done for love. It's mostly harmless. This is Oprah's network. The Stalker Games is on The Learning Channel. Oxygen. 10pm.
Hack My Life When did  "Use a binder clip to hold stuff together" become a "hack"? TruTV. 10:30pm.
Wednesday,  Jan. 21 Lance Armstrong: Stop at Nothing Or, more accurately, Lance Armstrong: Stop at The Pharmacy On The Way To The Race. Showtime. 6:15pm.
Nature In "Dogs that Changed the World," we learn how shepherding dogs, sled dogs and tracking dogs became pivotal tools in civilization's expansion around the globe. In "Dogs that Changed the Color of Your Carpet," we learn about your dog. KQED. 8pm.
Thursday, Jan. 22 Chicken Little What if he was right? (2005) Starz. 7:35pm.
Chopped Canada It's a cooking show from Canada. The baking times are equivalent to the average length of a hockey game. Food Network. 9pm.
Critique That TV Guy at [email protected]