Sponsored content by Solful Dispensary
Despite the optimism surrounding legalized cannabis, there has been an ever-growing concern over the industry's impact on the environment. The numerous regulations and restrictions surrounding the packaging, labeling and tracking of plants and indoor growing practices put a significant strain on the planet's resources.
Many core values of ending prohibition are rooted in people's belief that this plant offers a holistic healing modality. They see cannabis as a natural remedy that may allow us to bypass some of the more inherently less appealing options to improve our health and happiness. Yet, this idea of "natural" health is in contradiction to excess waste and less-than-impressive efforts to change the course for the better. What about the health of our environment?
Not all businesses in the cannabis industry are letting these hurdles distract them from the goal of environmental responsibility. In fact, Solful, a Northern California dispensary, has made history as the first dispensary to become a business member of 1% for the Planet. A move that honors their continued commitment to sustainability and community outreach. 
Solful Company Profile
Inspired by their own experiences witnessing the positive impact of cannabis on a loved one's health, Peter Dickstein and Eli Melrod decided to create a dispensary that would promote community health and well-being through the responsible use of quality cannabis. They wanted to make cannabis more accessible, understandable and normal for those seeking to improve their health and happiness.
Solful opened its doors with a clear mission in mind. The goal was to always source locally and support their community wherever possible. Fortunately for Solful, that means incredibly potent and pure cannabis grown in the heart of the Emerald Triangle. This region is well known for producing some of the most incredible plants on the globe. When it comes to edibles, tinctures and topicals, Solful partners with local producers that often produce in small batches and focus on organic ingredients. 
Each of Solful's partners holds themselves to similarly high levels of integrity, and this attention to detail and commitment to sustainability is evident when you walk in the door of Solful's dispensaries.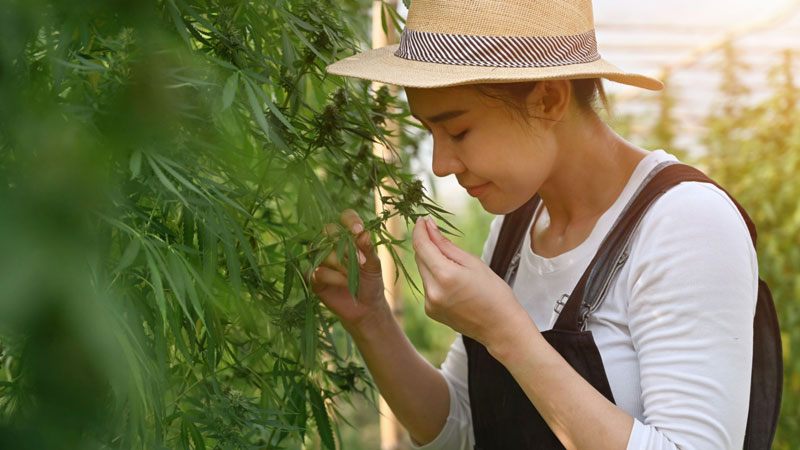 Building a Better Future Together: Solful and 1% for the Planet
Solful was a thriving dispensary in Northern California, making a positive impact on the community every day. However, Peter and Eli knew they could do more. They realized that, as the cannabis industry continued to grow, so did its impact on the environment. They knew that they could stand out in the industry and lead by example.
That's why they made the bold decision to become a member of 1% for the Planet, the world-renowned organization committed to protecting the planet through environmental giving. By committing 1% of all sales of Solful-branded products to nonprofit organizations that focus on sustainable agriculture and climate adaptation, they are doing their part to help offset their impact on the environment and support the preservation of the planet.
With this historic membership, Solful became the first and only cannabis retail dispensary to become a business member of 1% for the Planet. It was a proud moment for everyone involved, a testament to the company's unwavering commitment to sustainability and its mission to make the world a better place, one cannabis plant at a time.
What is 1% for the Planet?
Founded in 2002 by Yvon Chouinard (founder of Patagonia clothing company) and Craig Mathews (founder of Blue Ribbon Flies), 1% for the Planet is a non-profit organization that connects businesses with environmental nonprofit organizations. Businesses that become members of 1% for the Planet pledge to donate 1% of their annual sales to environmental causes, and the organization helps certify their donation.
The goal of 1% for the Planet is to encourage businesses to give back to the environment by supporting conservation, sustainability and preservation efforts. To date, the organization has directed over $435 million in funding to approved environmental partners, positively impacting the planet and its ecosystems. There are currently over 5,000 member affiliates.
Cultivating Sustainability and Community
Solful has supported plenty of local organizations, even before its membership with 1% for the Planet. This includes The Botanical Bus, a mobile health care center serving Latinx and Indigenous communities with herbal remedies, and Daily Acts, a nonprofit promoting sustainability through community leadership and education. The Ceres Community Project is a nonprofit helping low-income families struggling with serious illnesses by providing nutritious meals, community support and a focus on youth development. This membership will mean even greater impact with the opportunity to get involved with more incredible businesses. 
"Solful has always existed for the health, well-being and happiness of our community, customers and the planet. Now, more than ever, as recreational cannabis takes off and medicinal awareness grows, we want to ensure a healthier, more sustainable environment, which includes supporting important organizations that are working diligently to make our world a better, more liveable place," said Eli Melrod, CEO and co-founder of Solful.
Solful customers can expect a unique experience when visiting Solful dispensaries. The team of Health and Happiness consultants is dedicated to educating and assisting customers to find the best products to fit their individual needs. And now, with Solful's 1% for the Planet membership, the experience is even more meaningful.
Solful places great importance on sustainability and is committed to promoting environmental consciousness both among customers and staff. Through educational materials and social media campaigns, Solful aims to raise awareness about the significance of sustainability in the cannabis industry.
With two thriving locations in Santa Rosa and Sebastopol, Solful recently expanded its reach to the Bay Area with a third location. The new 2,513 square-foot storefront in the Inner Sunset neighborhood of Irving Street is a community-focused, boutique retail experience for customers. The team at Solful is thrilled to serve the neighborhood and continue to promote sustainability.