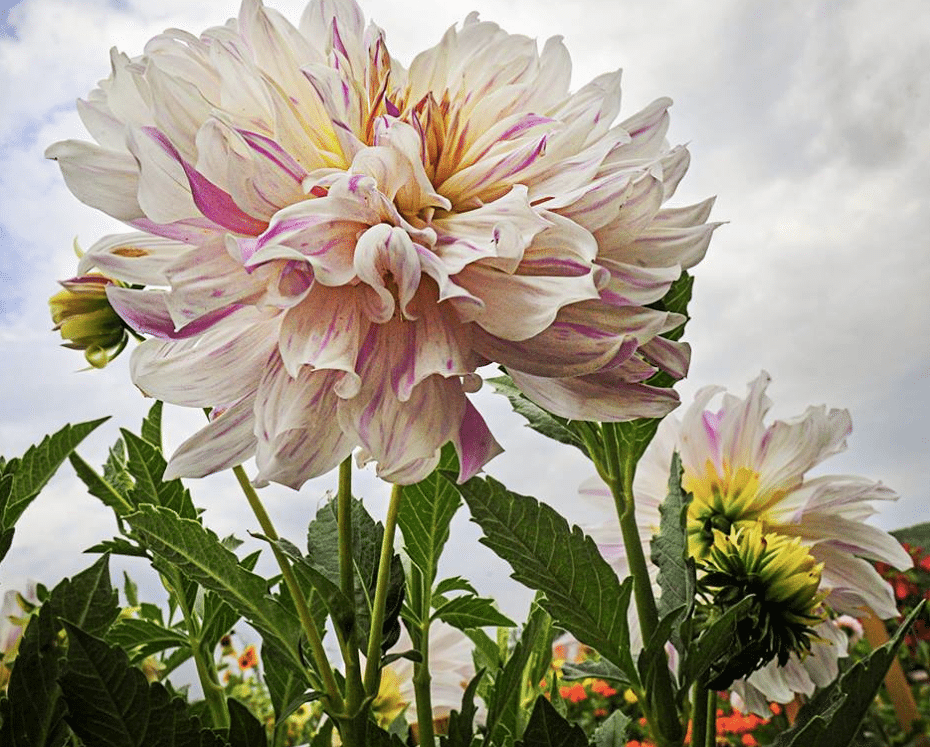 by Annie Spiegelman, the Dirt Diva
Get ready to feast your eyes on peaks of produce whimsically displayed alongside heritage farm animals and classic flowers that will take you back in time to your grandmother's victory garden. The 2015 National Heirloom Exposition is upon us and it is a true delight for all of the senses. Labeled the world's purest food fair, this foodie festival—taking place September 8 through 10 in Santa Rosa—assembles talented home gardeners, farmers, pure food enthusiasts, local school groups and global leaders in the food industry for three days of fun, education and plenty of real food tasting.
Just what is an heirloom and why does it merit an expo? Twelve thousand years ago humans discovered agriculture by doing something as simple as saving seeds. A vast variety of seeds were passed down from generation to generation, farmer to farmer, garden-geek to garden-geek. Heirloom seeds are open-pollinated so they can be saved and planted year after year.
Today, there are seeds created in biotech labs and patented by multinational corporations who believe they have the right to own agriculture. Often these genetically modified seeds are treated with pesticides and herbicides. They cannot be saved and replanted from year to year. In the last century, some 30,000 vegetable varieties have become extinct.
Heirloom plants preserve the past, offer greater disease and insect resistance, come in a wide shade of shapes, colors and tastes and have much, much trendier names than today's hybrids. Check out these heirloom tomato names: Chocolate Stripes, Aunt Ruby's German Green, Pearly Pink and Radiator Charlie's Mortgage Lifter. How can we resist those names!?
This 'World's Fair' of the heirloom seed industry began five years ago and is in large part sponsored by Baker Creek Heirloom Seeds. The seed company opened its "Seed Bank" doors in 2008 in Petaluma. Owner, Jere Gettle, a pure food supporter who is known to many as 'the Indiana Jones of seeds,' planted his first garden at age 3. Today the company catalogue ships to more than 250,000 gardeners nationally and offers the largest selection of heirloom varieties in the U.S.
Gettle and his team created this not-for-profit event. All funds above cost are donated to school gardening education and other sustainable food programs. On Thursday, September 10, the expo is especially devoted to educational and fun events for children of all ages. This day will be free for children and one adult, and doors will open at 9am instead of 10am.
Ready for a competition? There's a contest for everyone. Giant pumpkin, best honey, best sunflower, best tomato, favorite pig, fiddler and a chalk art competition featuring drawings of farm life and heirloom produce.
The exposition showcases more than 100 speakers—knowledgeable authors, food activists and environmental speakers coming to share their wisdom on how we can all work to improve our country's dysfunctional food system, 350 natural food vendors and exhibitors and attracts more than 15,000 visitors.
An impressive lineup of nationally and internationally recognized speakers will include Dr. Vandana Shiva, renowned author, philosopher and environmentalist; Jeremy Seifert, director of the film GMO OMG, which looks at the way GMOs affect our children; Andrew Kimbrell, founder and executive director of Center for Food Safety; Sara Patterson, teenage farmer and entrepreneur who runs Red Acre Farm, a small sustainable family farm near Cedar City in southern Utah; Deborah Koons Garcia, director of the films The Future of Food and Symphony of the Soil; Dave Murphy, founder and executive director of Food Democracy Now!; Steven M. Druker, a public interest attorney who initiated a lawsuit against the FDA that forced it to divulge its files on genetically engineered foods; Jessica Prentice, a professional chef, author, local foods activist and social entrepreneur; Linda Ly, creator of Garden Betty, the lifestyle website devoted to gardening, homesteading and sustainable living; and Zen Honeycutt, founder and director of Moms Across America, a national coalition of unstoppable moms committed to educating themselves—and raising awareness—about GMOs and related pesticides.
Today, powerful U.S. food, biotech and pesticide companies are spending billions of dollars annually opposing any laws to label genetically-adulterated food. Learn about the latest updates on the labeling GMO campaigns gaining momentum across the country. Fifty countries including Japan, Australia, Russia, China and the EU have either banned or labeled GMOs.
"What are these food and agriculture companies so afraid of?" asks Stephen Andrews, environmental scientist and UC Berkeley professor, who attends the Heirloom Exposition each year with his soil science students. "If GMOs are so great and wonderful for us to eat, be upfront about it and declare your GMO greatness on the label. It's label up, or go crawl back into your plasmid!"
National Heirloom Exposition, Sonoma County Fairgrounds, 1350 Bennett Valley Rd., Santa Rosa; Sept. 8-10; opens at 10am; $15 per adult, kids 17 and under free; theheirloomexpo.com.