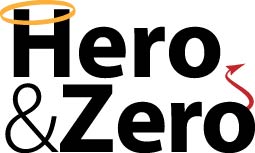 By Nikki Silverstein
Hero: Why did the elephant seal cross the road? No one knows, but it might have been to find a quiet place to have her baby. Yes, Tolay, the 900-pound elephant seal who made international news last week after her repeated attempts to cross Highway 37, gave birth on Sunday. This happy ending was made possible by many heroes, including the California Highway Patrol, which kept Tolay at bay from the dangers of the road, and the Marine Mammal Center in Sausalito, which tried to persuade the persistent pinniped to move from Tolay Creek to the ocean. Finally, Tolay was moved to Point Reyes, where the big beautiful mama delivered her precious pup. To help name the pup, visit The Marine Mammal Center's Facebook page.
Zero: When Linda walked into the crowded West Elm in Strawberry Village, she was overcome with desire. The prices seemed reasonable enough, so she plunked her credit card to order a pair of chairs for her living room. After shipping and something called shipping surcharges, the total was almost $2,500. Six weeks later, the boxes arrived at her home. She carefully screwed in the legs and gave her coveted chairs a cursory inspection: Noticeably crooked seams, thin upholstery wrapped around sharp edges, wood legs with scratches and dings. Disappointed, she took her chairs back to West Elm and pointed out the issues to the store manager. "You're not shopping at Henredon" the head honcho responded. "What did you expect for $2,500?" Customer service without the attitude.
Got a Hero or a Zero? Please send submissions to [email protected]