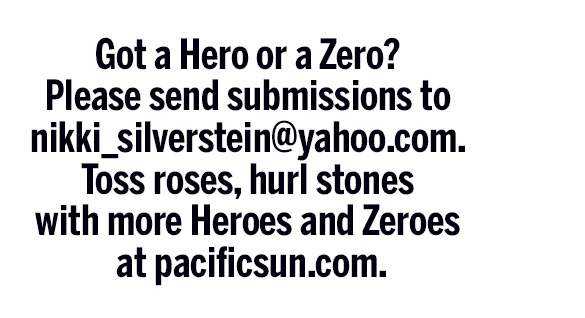 Hero
Tax forms are daunting and many people miss out on earned credits and deductions because they can't afford professional tax preparation. The Marin AARP Tax-Aide program comes to the rescue by providing free income tax services for seniors and low-to-moderate income taxpayers.
Want to make a difference in your community and be a part of the rewarding program that assisted more than 2,000 Marin residents this past tax season? Volunteer. Tax preparation training for 2020 starts soon and you don't need any experience. To learn more email [email protected] or go to aarpfoundation.org/taxaide to sign up to volunteer.
Zero
Big weekend in Mill Valley crime: An Uber passenger assaulted his driver, a teen was stabbed over a cellphone and a man passed out in his car with a gun.
Sunday morning brought the police out in full force to deal with an armed man who stayed holed up in his car for hours. First, the Uber passenger punched his driver in the face, causing moderate injuries. The police showed up shortly thereafter. Minutes later, officers responded to a call from a 15-year-old boy. He'd been stabbed and his cellphone stolen.
Both victims described a similar perpetrator. Police identified a suspect and made contact with his family. The next morning, John Santiago Rosales, 18, of Mill Valley, turned himself in and was arrested for battery with injury, robbery and assault with a deadly weapon.
The crime trifecta concluded when the driver of a dark Mercedes hit a parked car and parked near an Arco station overnight. At dawn, an officer found the driver passed out with a gun on the passenger seat. Officers from four agencies stood by while the driver remained unresponsive. A drone was deployed. Three hours later, the driver exited his vehicle. Garrett McGraff, 35, of Santa Rosa, was arrested for being a felon in possession of a firearm and ammunition, possession of suspected heroin and possession of suspected ecstasy.
Email: [email protected]