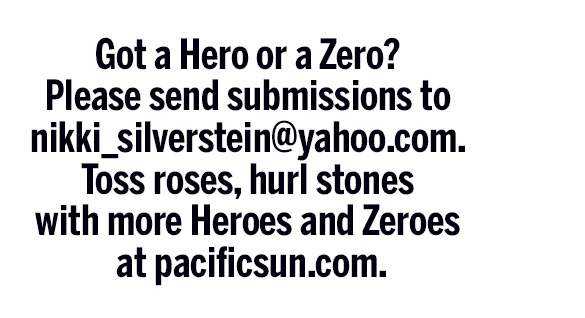 Hero
Farewell to fines at the Marin County Free Library (MCFL). Beginning July 1, the libraries go fine-free to entice residents to come on in to check out books, DVDs, audiobooks and more.
The 25 cents per day late fee created a barrier to library access and drove borrowers away, especially those on low or fixed incomes. "Everyone should have equal access to our materials regardless of their financial status or any other factor," says MCFL Director Sara Jones.
Without the fear of fines, folks visit the library more often, the use of borrowed materials increases and customer satisfaction rises.
What about the funds raised by the fines? Turns out it's negligible—less than half a percent of the MCFL budget. "In fact, it costs the library more in staff time to collect and account for the fees than the fees generate," Jones said. "That saved staff time can be devoted to more patron services."
If you owe fines, the slate will be wiped clean on July 1, just in time to catch up on your summer reading.
Zero
Marinites flip out about Trump supporters, but should they flip them off?
A caravan of about a dozen cars motored together for four miles in Novato last week to kick off Trump's 2020 reelection campaign. Their cars, decorated with Trump-Pence signage and American flags, attracted attention from others traveling on 101. That's when middle fingers began extending out of the windows of vehicles passing by the procession.
We're not fans of the man, but we defend the right of his supporters to demonstrate in Marin. We also believe that people have the right to make obscene gestures to his followers; however, why bother going low?
If we want to get into a tizzy about Trump, we should keep our fingers to ourselves and volunteer in the swing states where our voice may make a difference.
email: [email protected]