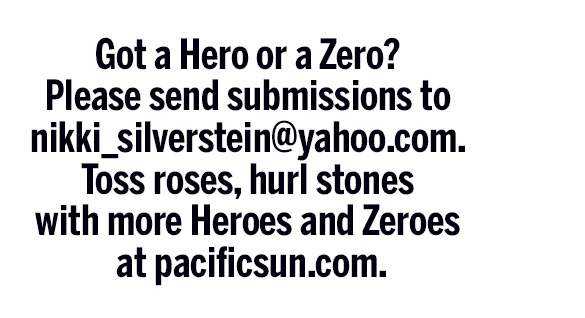 Hero
A Marin Catholic High School runner made a heroic decision during an 800 meter race two weeks ago. When a competitor fell near Samantha Wallenstrom, she initially ran by, then reconsidered and went back to help the runner.
The precious time her good deed took could have ruined the sophomore's chances to qualify for the California Interscholastic Federation state championships in track and field. Fortunately, she finished the race and qualified, as did senior Rayna Stanziano of Concord, the runner she assisted. In fact, Wallenstrom came in first and Stanziano came in second. Wallentsrom's show of sportsmanship even made national news.
This past weekend, the two girls competed again in the 800 meter race, this time at the state championships in Clovis. Stanziano took an early lead, until she was overtaken by Charlotte Tomkinson of Atherton. It appeared that Tomkinson, the favored runner, would take the title. Then, in the final 25 yards, Wallenstrom passed Tomkinson and won the race by less than a second. Divine intervention or good karma? Either way, congratulations to Wallenstrom for her big state win and her special award for good sportsmanship.
Zero
A Starbucks employee spied a spy device hidden in the coffee shop's restroom. The creepy story unfolded at a Starbucks in Mill Valley when the staff member found a tiny camera inside an air freshener attached to the sink. Mill Valley police say the camera measures about two by two inches and uses batteries for power. They're still trying to determine whether it has wireless capabilities. As if this secret surveillance isn't perverse enough, the Starbucks, located across from Tam High, is a popular hangout for students. The police encourage caution any time you use a public restroom (especially if Chuck Berry is playing over the sound system).
email: [email protected]