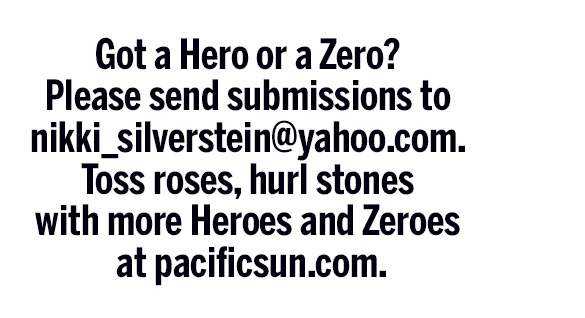 Hero
The featured speaker at the Marin Memorial Day ceremony, John Gulick, is a hero in every sense of the word. He served as a lieutenant in the Navy SEALs during the Vietnam War and received a Bronze Star and Purple Heart for his heroism.
During his Navy career, which spanned from 1963 to 1967, he worked with an underwater demolition team and later was assigned to SEAL Team One. He saw six months of combat.
Wounded on his first night mission in Vietnam, a Navy admiral pinned the Purple Heart on Gulick's pajamas while he recovered. Many men lost their lives the night he was wounded.
Today, the Greenbrae resident works as an attorney. "Its own unique version of combat," he says.
Join Gulick will be at the Memorial Day event, which honors all American military members who have fallen in the line of duty and highlights Marin heroes. The ceremony takes place on Monday, May 27, at 10am in the Marin Veterans Memorial Auditorium in San Rafael. An outdoor ceremony follows on the Avenue of the Flags in front of the military monuments.
Zero
With the astronomical growth of ordering merchandise online, stealing packages from doorsteps has become a full-time job for some criminals. Last week, an alleged package thief from Lucas Valley was arrested.
Marin County sheriff's deputies discovered theft suspect Alexander Reza-Hassan Sada while conducting a welfare check on a Lucas Valley woman. Sada is one of the tenants in her home.
When deputies approached the front door, they saw numerous Amazon boxes with the address labels removed. More boxes were inside the residence.
Detectives applied for a warrant to search the tenants' rooms. The mission revealed more packages, with and without labels, which contained possible stolen property. Suspected heroin and suspected cocaine were also found in a bedroom. No, Amazon didn't deliver the drugs.
email: [email protected]