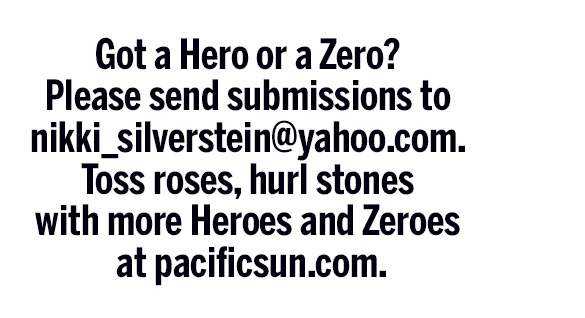 Hero
Contrary to popular belief, the Tour de France course doesn't include the Mill Valley–Sausalito Multiuse Pathway. To prove it, officers from the Mill Valley Police Department and Central Marin Police Authority were out on Sunday issuing warnings to speeding cyclists. The speed limit is 15 mph in open areas and decreases to 10 in congested areas.
We walk on the path regularly and were relieved to see the officers. Most cyclists are considerate, but those zooming around like they're training for a triathlon create a dangerous situation for everyone. In the past few years, there have been some serious accidents.
Share the Path is the motto of this beautiful 3.7 mile trail along Richardson Bay. About 3,000 people use it every day, including cyclists, walkers, folks in wheelchairs, dog walkers, kids on skateboards, parents with strollers and even horseback riders. That's multiuse.
Thanks to the Mill Valley PD and Central Marin Police for laying down the law and keeping us safe.
Zero
Pacific Gas and Electric Company recently received the green light from the California Public Utilities Commission to raise the average Californian's electric bill by about $3.50 a month. That may not sound like much, but keep the pocketbook open: Critics of the beleaguered utility giant warn it's the first of many spikes to come as the utility tries to recover costs associated with the California wildfires.
The company has filed for bankruptcy while also requesting to increase its annual profits from 10 to 16 percent to help attract investors.
"To increase returns on Wall Street investment at a time when you haven't even settled the victims' claims is not only tone deaf—it's jaw droppingly wrong," said Gov. Gavin Newsom in response, and even as a federal judge just gave the go-ahead for PG&E to pay $235 million in performance bonuses in 2019.
e-mail: [email protected]