By Charlie Swanson
It's that time again—summer! Well, almost. In anticipation of long days and warm nights, we present our annual Hot Summer Guide to help you make the most of the season from May to September.
MAY
Friday Night Jazz at the Marin Country Mart
Enjoy great jazz while you sit in a lovely courtyard; choose from a variety of dining options, or bring your own picnic. Fridays, 6-9pm, May 20 through July 24. Free. Marin Country Mart, 2257 Larkspur Landing Circle, Larkspur. marincountrymart.com.
Sonoma Arts Live
Community-produced musicals and plays take center stage at this series of performances. The smash hit comedy Calendar Girls runs through May 29. The suspenseful Venus in Fur plays over four nights only, June 16–19. A musical version of a classic tale comes to life when Helen of Egypt runs June 30–July 17, and Broadway favorite The Fantasticks plays Aug. 25–Sept. 11. Performances take place at the Rotary Stage in Andrews Hall at the Sonoma Community Center, 276 E. Napa St., Sonoma. Sonomaartslive.org.
Musica Marin
A quartet of one-of-a-kind string instruments gets a world premiere with award-winning composer Clint Borzoni and the San Francisco Boys Chorus also on hand. May 22 at a private residence in Belvedere (address given with ticket purchase). 3pm. $110. 732.261.7737.
The Mountain Play
The magical outdoor theater adventure returns for a 103rd season, presenting the classic musical West Side Story under a canopy of trees, with special themes each day and pre-show entertainment before each performance. May 22–June 19, at Cushing Memorial Amphitheatre, 801 Panoramic Hwy., Mill Valley. $20–$40. 415.383.1100. Mountainplay.org.
Free Concerts at Montgomery Village
Santa Rosa's Montgomery Village Shopping Center offers a free, three-month-long music series. Look for afternoon and evening shows with bands and performers like Caravanserai, Jess Petty, Sh-Boom, Paperback Writer and others. May 22 through October. 707.545.3844. Mvshops.com.
Marin Greek Festival
Eat, drink and enjoy all things Greek at the Marin Greek Festival. Great food, dancing, ethnic vendors, cooking demos, children's activities and more. Memorial Day Weekend, May 27-29, Nativity of Christ Greek Orthodox Christian Church, 1110 Highland Dr., Novato.  nativityofchrist.org.
Ross Valley Players
Operating since 1930, the players wrap up their exciting 86th season with two popular productions. The evocative Anna in the Tropics, running May 27–June 19, won the 2003 Pulitzer Prize in drama. And the action-packed Robin Hood, playing July 16–Aug. 7, takes to the stage in an adaptation that more closely follows the legend than any Hollywood film has dared. Productions take place at the Barn Theatre, 30 Sir Francis Drake Blvd., Ross. $29; seniors, $25; kids $14. 415.456.9555.
BottleRock Napa Valley
The biggest concert festival to hit Napa brings headliners Red Hot Chili Peppers, Stevie Wonder, Florence + the Machine and others to town. In addition, the best of Napa Valley food and wine feeds the masses, and the culinary stage matches artists and chefs for lively demos. May 27–29 at the Napa Valley Expo Center. 575 Third St., Napa. Sold-out. bottlerocknapavalley.com.
Muir Beach Volunteer Firemen's Barbecue
Festive fundraiser for the whole family boasts delicious food, activities for the kids, live music from IrieFuse and André Pessis and more. May 29 at Santos Meadows, Muir Woods Road, Muir Beach. Noon–5pm. Free attendance; $20 parking. 415.381.8793.
Live at Lagunitas
Everyone's favorite Sonoma County brewery has lots of music on tap this summer in its Petaluma amphitheaterette. Starting out the season is spirited songwriter Langhorne Slim with his band the Law (May 30). The rest of the schedule boasts some of the hottest indie rock and folk acts, like Thao & the Get Down Stay Down on July 19, Deer Tick on Aug. 9, Blind Pilot on Aug. 15, Parquet Courts on Aug. 23 and many others. Free tickets are limited and go on sale three weeks before each show on the bands' websites, so set your calendars accordingly. 1280 N. McDowell Blvd., Petaluma. lagunitas.com/live.
BBQ on the Lawn Music Series
Nicasio's annual cookout features performers like Charlie Musselwhite, Pablo Cruise, Shana Morrison and Chuck Prophet & the Mission Express. May 29-Sept 18 at Rancho Nicasio, 1 Old Rancheria Rd, Nicasio.Gates open 3pm. 415.662.2219.
Friday Nights on Main
Stroll along Main Street in Tiburon (which is closed to traffic) and enjoy live music while you dine at one of the food booths set up by local restaurants (with tables and chairs), and mingle with friends and family. FNOM starts on the last Friday of May and runs through September, from 6-9pm. tiburonchamber.wildapricot.org/.
JUNE
Jazz & Blues by the Bay
Enjoy your TGIF on the Sausalito waterfront with great music, great company and great food.  You get a different jazz or blues bands every week. Bring a picnic or buy from local food vendors. Beer and wine also available. Fridays, June 3 to August 26, 6:30-8pm. Free. Gabrielson Park in downtown Sausalito. Ci.sausalito.ca.us.
Concerts Under the Oak
Live music, vendor booths, and food and drink are featured at this 7th annual concert series, taking place at Northgate Mall; Fridays, June 10 through August 5, 6-8pm. 5800 Northgate Mall, San Rafael. shopatnorthgate.com.
Marin Art & Garden Center Summer Concerts
Now in its 10th year, this popular series features different musicians each week, and guests can purchase a picnic dinner, beer and wine. What a great way to enjoy the good old summertime.  Fridays, June 23 to August 11. Marin Art & Garden Center, 30 Sir Francis Drake Blvd., Ross.  magc.org.
Country Summer
The biggest country music event in the North Bay also features Western-themed attractions, country-inspired culinary delights and an array of libations. Headliners this year include Lady Antebellum, the Band Perry, Billy Currington and local phenom McKenna Faith. June 3–5, at Sonoma County Fairgrounds, 1350 Bennett Valley Road, Santa Rosa. One-day passes start at $79. 707.543.0100. Countrysummer.com.
Mendocino Film Festival
Eleventh annual event features a program of Oscar winners, Sundance selections and several special events. June 2-5, at various locations in Mendocino County. mendocinofilmfestival.org.
Healdsburg Jazz Festival
Sound the trumpets and walk that bass right on up to Healdsburg for the 18th annual Healdsburg Jazz Festival. There are over a dozen concerts scheduled, and this year features a tribute to drummer Billy Hart, with two performances by the legendary musician and his current band. There are also shows with the Charlie Hunter Trio, the Claire Daly Quintet and others, and a New Orleans celebration to wrap up the event. Concerts take place June 3–12 at various locations in and around Healdsburg. Prices vary. 707.433.4633. healdsburgjazzfestival.org.
California Beer Festival
This traveling festival expands into a two-day extravaganza that pits brewmasters against each other for the benefit of the beer-loving public. Saturday is a craft-beer heaven of tastings, and Sunday gets fun with family activities and live entertainment on hand while Golden State brewers bring their finest ales, stouts, porters, pilsners, saisons, lagers and more. June 4-5 at Stafford Lake. Novato Boulevard, Novato. 12:30–5pm. $12–$75. californiabeerfestival.com/marin.
Mill Valley Wine, Beer & Gourmet Food Tasting
Annual fundraiser is looking more exciting and delicious than ever with 70 wineries, 30 gourmet food products, 12 restaurants and 15 breweries participating. Proceeds benefit local nonprofits. June 5 at Depot Plaza. 85 Throckmorton Ave, Mill Valley. 1–4pm. $50–$60. Age 21 and over only. 415.388.9700.
Railroad Square Music Festival
North Bay Hootenanny hosts a day of local music and community. The Easy Leaves headline and release their new EP at the show. Other highlights include the West End Farmers Market in the morning, performances from Royal Jelly Jive, the Dixie Giants and many others, a shop party with local vendors, food, beer and wine, art and fun for all. June 5 at Railroad Square, Fourth and Wilson streets, Santa Rosa. 9am to 8pm. Free admission. railroadsquaremusicfestival.com.
Town Center Corte Madera Summer Music Series
The town center's courtyard sets the mood for music as bands and performers like the Black Olive Jazz Band, Bobby Jo Valentine, Stephanie Teel Band and others play in the family-friendly, outdoor atmosphere. Sundays, June 5-Aug. 28, 100 Corte Madera Town Center, 2pm. Free. shoptowncenter.com.
Fairfax Festival and Ecofest
Now in its 39th year, this festival offers something for everyone, including great local music, arts and crafts, delicious food, beer, organic wine tasting and entertainment for kids.The Ecofest features exhibitors, organic goods and services, art and more. June 11 and 12, downtown Fairfax.  fairfaxfestival.com.
Huichica Festival
Two days of music, food and wine features a lineup that includes veteran and rising stars like Mystic Braves, Dengue Fever, Vetiver, Silver Apples, Giant Sand and Fruit Bats. Amazing culinary options from Farmshop, Zuzu, Ramen Gaijin and plenty of beer and wine round out the weekend. June 10–11 at Gundlach Bundschu Winery. 2000 Denmark St., Sonoma. $40–$90. Kids 12 and under are free. 707.938.5277. huichica.com.
Novato Festival of Art, Wine & Music
Thirty-third annual music fest features art and crafts vendors, good things to eat and drink, a wine garden and live music on two stages. Musical acts include Danny Click & the Hell Yeahs, Chuck Prophet & the Mission Express and the Mother Truckers on Saturday; and Luvplanet and Jimmie Dale Gilmore with his son, Colin, on Sunday. There's also a kids' area with art projects, petting zoo, train rides and more. June 11–12 at Old Town Novato, Grant between Redwood Avenue and Seventh Street. Free. 415.472.1553.
Great Race
Rally cars roar out of San Rafael and make their way to Moline, Il in this longrunning competition. June 14, downtown San Rafael. greatrace.com.
Sierra Nevada World Music Fest
The world is a big place, so a world music festival, by default, must also be big. This festival doesn't disappoint, with dozens of musical acts and a summer solstice celebration. Artists at this year's festival include Don Carlos, Lee "Scratch" Perry, Toots & the Maytals, Beres Hammond, Alpha Blondy, Cocoa Tea and others. June 17–19 at the Mendocino County Fairgrounds, Boonville. $60–$175. 916.777.5550. snwmf.com.
Rodney Strong Concert Series
The 26th annual live music series in the sunny grasslands behind the vineyard features adult contemporary favorites and music legends. This year's lineup includes Boney James (June 18), Smokey Robinson (July 23), Huey Lewis & the News (Aug. 21) and others. Rodney Strong Vineyards, 11455 Old Redwood Hwy., Healdsburg. 5pm. $89–$129. 800.514.3849.
Sonoma-Marin Fair
This year's music lineup features Tower of Power (June 22), Joe Nichols (June 23), Hinder (June 24) and country music star LeAnn Rimes (June 25). Don't forget the classics too: The world's ugliest dog contest, the destruction derby, carnival rides, fair food and livestock. The fair runs June 22–26, at Petaluma Fairgrounds, 175 Fairgrounds Drive, Petaluma. Noon to midnight. $15, adults; $10, kids and seniors; under three, free. Sonoma-marinfair.org.
MarinScapes
Annual fine art exhibit and fundraiser turns 28 this year, and benefits Buckelew programs like the Family Service Agency of Marin and the Helen Vine Recovery Center. There's a dinner under the stars, catered by Insalata's. There's a talk and demonstration with artist Tom Killion and a show with featured artist Christin Coy, all happening June 23–26, at Escalle Winery, 771 Magnolia Ave., Larkspur. $15 and up. Buckelew.org.
Marinwood's Music in the Park
Bring the whole family for live music, delicious BBQ and a bar for adults. Don't forget your picnic blanket, and be prepared to kick back and soak in the sounds of summertime. Fridays, 6-8pm, June 24 through August 19. Free. Marinwood Park, 775 Miller Creek Rd., San Rafael.  marinwood.org.
Kate Wolf Music Festival
This festival always draws excellent musical acts to honor the work of the late singer-songwriter it's named for. This year includes performances by Harry Belafonte, Neko Case, k.d. lang, Trampled by Turtles, the Head & the Heart, Calexico and many others. Camping is the best way to experience this festival. June 23–26 at Black Oak Ranch, Laytonville. $45–$325; children under 10, free. Katewolfmusicfestival.com.
Italian Street Painting Marin
More than 100 street painters converge on downtown San Rafael to celebrate the beauty and splendor of Rome's art, architecture and culture. A magnificent 3D interactive street painting of Rome's iconic Trevi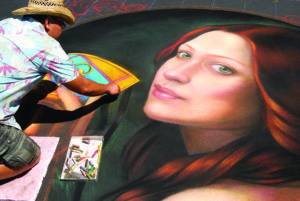 Fountain highlights the weekend, and the children's avenue lets kids get artistic. Bay Area bands, food and vendors are also on hand June 25–26, Fifth and A streets, San Rafael. Saturday, 10am–8pm; Sunday, 10am–6pm. $10–$15; kids under 12, free. italianstreetpaintingmarin.org.
Small Town Comedy Festival
Popular standup comedians from around the country descend upon Healdsburg once again for this fun, funny festival, hosted by Sonoma Cider. Returning comics like Rory Scovel, Karen Kilgariff and Allen Strickland Williams will be there, as will a slew of up-and-comers and breakout stars. The fest hits several small spots on June 25 and gathers at the Sonoma Cider warehouse space, turned into an awesome venue complete with food trucks and live bands in between laughs on June 26, 30 Mill St., Healdsburg. $20–$25. smalltowncomedyfestival.com.
San Anselmo Art & Wine Festival
Tens of thousands of folks converge on the small town each year—hungry, thirsty, craft-starved folks. As usual, a section of the fest will include more than 200 artists and their various works. There will also be food booths, wine, a merchant marketplace, an emphasis on live music and a kids' area. June 25–26. San Anselmo Avenue between Bolinas and Tamalpais streets, San Anselmo. 10am–6pm. Free admission. 415.454.2510.
SOMO Concerts
Rohnert Park's grand outdoor venue, the SOMO Village Event Center, once again packs a powerhouse lineup of performers for its seasonal series. On June 30, self-described "hippie soul" singer Allen Stone hits the stage with support from Bay Area rockers the Monophonics. Things get spacey on July 10, when the greatest Pink Floyd tribute show on the planet, Brit Floyd, play as part of their "Space & Time Continuum" world tour. Dynamic alternative rock singer Grace Potter plays on July 22, and reggae stars UB40 and the Wailers share the stage on July 27. There's also a lineup of '80s bands, including Flock of Seagulls and Berlin on Sept. 2, and the annual Earle Fest brings Lucinda Williams to the North Bay on Sept. 17. 1100 Valley House Drive, Rohnert Park. somoconcerts.com.
Rockstar University's House of Rock
Santa Rosa's newest recording space and live music venue debuts this summer with a stellar lineup of legends and contemporary favorites. First up are classic rockers Quiet Riot on June 24 and Blue Öyster Cult on June 25. Next up, San Francisco rock band the Tubes perform on July 8, '70s hitmakers the Babys play on July 16, British jazz guitarist Peter White joins forces with saxman Euge Groove on July 23, and the official Blues Brothers Revue comes to town on Aug. 12. 3410 Industrial Drive, Santa Rosa. rockstaruniversity.com.
Marin County Fair
This year's 75th annual fair gathers art, agriculture and community for the theme "What a Ride!" In addition to traditional fair exhibits and events, concerts this year include the Wallflowers, Kool & the Gang, Sheila E, Plain White T's and Foreigner. June 30–July 4 at the Marin County Fairgrounds, adjacent to the Marin Center. Avenue of the Flags, San Rafael. $13–$15; under four, free. 415.499.6400. Marinfair.org.
JULY
Summer Nights
Great music and food await on the lawn at the Marin JCC's summer nights. Saturdays, July 9 through August 6. 7pm. Marinjcc.org.
Shakespeare in the Cannery
Santa Rosa's outdoor theater experience, set in the brick ruins of a former canning warehouse in the Railroad Square district, returns for a third season and expands from one production into two. First up, the cannery players present Macbeth, one of Shakespeare's best-known works, July 1–23. Then, the cannery produces a new play by Sonoma County playwright David Beckman, The Plot Against Shakespeare, running Aug. 12–27. Set in 1600s London, the play finds Shakespeare suffering from writer's block when his own characters come to life and join forces to help the Bard create again—or kill him trying. 3 West Third St., Santa Rosa. Shows run Thursdays through Saturdays, gates at 5pm, shows at 7pm. shakespeareinthecannery.com.
Green Music Center Performance Series
Sonoma State University's superb Weill Hall hosts 23 concert events that span rock 'n' roll, country, Latin and even standup comedy. The season kicks off with a Fourth of July concert featuring vocalist Steve Tyrell and the Santa Rosa Symphony, followed by fireworks. The GMC Bluegrass Festival returns on July 10 with David Grisman leading the way. Other highlights include Boz Scaggs and the Robert Cray Band (July 14), Alice Cooper, Joe Perry and Johnny Depp performing as the Hollywood Vampires (July 22), "Weird" Al Yankovic (July 30), The Daily Show host Trevor Noah (Aug. 20), a Star Wars movie marathon (Aug. 26–27) and Southern rock siblings the Avett Brothers (Sept. 15). 1801 East Cotati Ave., Rohnert Park. 866.955.6040.
Napa County Fair
Farm fun, rides, clowns and food, this fair's got it all, in one svelte day of blistering excitement. Culminating in spectacular fireworks in the evening, the fun starts with a parade at 11am through downtown Calistoga. July 4 at the Napa County Fair. 1435 N. Oak St., Calistoga. Noon–9:30pm. $5–$25. napacountyfair.org.
Petaluma Art & Garden Festival
Presented by the Petaluma Downtown Association, The fest brings local eats, beer and wine and plenty of music to town for the 15th year. Vendor booths offer charming items for the home and garden, plus animal mobiles and fun fairy clothing for the wee ones. The event also includes the annual chalk art competition. July 10. Downtown Petaluma, Kentucky and Fourth streets. 11am–5pm. 707.762.9348. petalumadowntown.com.
Diana Ross
The international superstar and living legend returns to the North Bay for another spectacular performance.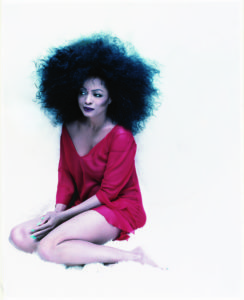 This time, the founding member of Motown icons the Supremes performs as part of her In the Name of Love tour, offering up an endless list of incredible hits and extraordinary talent. July 13 at Marin Center, 10 Avenue of the Flags, San Rafael. 8pm. $66 and up. marincenter.org.
Festival Napa Valley
Formerly called the Festival del Sole, this 11th annual fest still offers over 60 events at nearly a dozen wineries. Opening night's gala features Kristin Chenoweth and her amazing voice. There's also an Americana concert featuring Gershwin's Rhapsody in Blue, with special appearances by soprano Kathleen Battle and actor Chris Noth. Other concerts bring worldly talents like violinist Sarah Chang, soprano Yelena Dyachek, tenor Michael Fabiano and saxophonist Dave Koz. July 15–24, at various venues in the Napa Valley. festivalnapavalley.org.
Rivertown Revival
The Friends of the Petaluma River once again present the "Greatest Slough on Earth," with live music, arty boat races, local food and drinks, crafty vendors and family fun. As in past years, this summer event also boasts local color and is one of the most eco-friendly fests in the North Bay, happening on July 16 at the McNear Peninsula at D and Copeland streets, Petaluma. rivertownrevival.com.
Sonoma County Fair
This year's fair goes Hollywood, with the theme "Lights, Camera, Fair" offering the largest themed flower show in the country and horse racing, rodeo, destruction derby, carnival rides, local art and agriculture. Separate admission is required for some events. The fair runs July 22 through Aug. 7. Horse racing: July 28–31, and Aug. 4–7 and 12–14. Sonoma County Fairgrounds, 1350 Bennett Valley Road, Santa Rosa. 11am–9pm; closed Mondays. $6–$12; children under six, free. sonomacountyfair.com.
San Rafael Twilight Criterium & Run
Downtown San Rafael is transformed into a bike racetrack as pros take over the main downtown streets in this 18th annual event. No waiting for hours to see cyclists pass in seconds, here—this 1km loop brings the action back around right away while a DJ pumps the beats and your beer disappears faster than you thought it would. Watch several races with different age groups on July 30. Fourth and C streets, San Rafael. 1–10pm. sanrafaelsunset.squarespace.com.
Music in the Vineyards
Now in its 22nd season, this nationally acclaimed chamber music festival brings together 35 renowned classical musicians from around the world to perform at the most picturesque locations in the Napa Valley. This year, the Escher, Jupiter and Pacifica string quartets and the San Francisco Piano Trio perform as the festival's ensembles-in-residence. Special guest performers include clarinet virtuoso Burt Hara of the Los Angeles Philharmonic, 17-year-old cello phenom Oliver Herbert and many others. July 29–Aug. 21, at 13 winery venues in the Napa Valley. $50 and up. musicinthevineyards.org.
AUGUST
Reggae on the River
Presented by the Mateel Community Center, the 32nd annual incarnation of this laid-back, family-friendly festival features Sizzla Kalonji & the Fire House Band, Protoje & the Indiggnation Band, Soul Syndicate with Mad Professor, Big Youth and King Yellowman among many others. A new camping opportunity is also on deck this year, adjacent to the festival Aug. 4–7 at French's Camp. 657 Hwy. 101, Piercy. $200 (three-day) to $250 (four-day); $75 camping per person. reggaeontheriver.com.
Petaluma Music Festival
The ninth annual festival benefiting music programs in Petaluma schools features its biggest and best lineup yet. Headlining are North Bay favorites Jackie Greene, Steve Kimock and friends, the Mother Hips, David Nelson Band, Moonalice, Mark Karan, David Luning, the Sam Chase and many others. Aug. 6 at the Sonoma Marin Fairgrounds. 175 Fairgrounds Drive, Petaluma. Noon. $45–$110. petalumamusicfestival.org.
Gravenstein Apple Fair
Billed as the "sweetest little fair in Sonoma County," the 43rd annual event, presented by Sonoma County Farm Trails, celebrates the locally found Gravenstein apples in all their delicious glory, with several food vendors, live music from Dgiin and the Hubbub Club, and local arts and crafts. Look for the artisan tasting lounge, the farm life arena, kids' activities, and games and contests throughout. Aug. 13–14 at Ragle Ranch Park, 500 Ragle Road, Sebastopol. 10am to 6pm. gravensteinapplefair.com.
Blues, Brews & BBQ
Mixing together live music, microbrews and enough barbecue to fill a pickup truck, this summertime party is not to be missed. There's a rib-eating contest, a kids' area and, of course, blues artists all along the streets. Aug. 27 at First and Main streets, Napa. Noon–6pm. Free admission; beer tasting tickets available for purchase. donapa.com.
Bodega Seafood Art & Wine Festival
Dozens of culinary companies come together to offer delicious seafood specialties at the 22nd annual event. Aside from the art and the eats, there are four stages of entertainment. The Main Stage features rockin' blues, jazz, swing, bluegrass and more, including Tommy Castro & the Painkillers and Pride & Joy. There is also a Food Stage with chef demos and tastings, a Wine Stage with entertainment from bands like the Bootleg Honeys and an Entertainment Stage showcasing jugglers, magicians and other nonmusical acts like the beloved Captain Jack Spareribs and the Sebastopol Ballet School. The festival takes place Aug. 27–28 at Watts Ranch, 16855 Bodega Hwy. Saturday, 10am–6pm; Sunday, 10am–5pm. $8–$15; under 12, free. bodegaseafoodfestival.com.
SEPTEMBER
Sonoma Wine Country Weekend
Winemaker meals take place all Labor Day weekend, but here are some highlights of this annual bacchanalia. First, the Sonoma Starlight event kicks off the weekend and includes dining, drinks and dancing on Sept. 2 at Francis Ford Coppola Winery. 300 Via Archimedes, Geyserville. 6:30–10pm. Next, Taste of Sonoma offers samples from over 200 wineries and several chefs on Sept. 3 at MacMurray Estate Vineyards. 3387 Dry Creek Road, Healdsburg. 11am–4pm. Finally, the Sonoma Harvest Wine Auction offers a chance to bid on exclusive items and mingle with Sonoma's first families on Sept. 4 at Chateau St. Jean. 8555 Sonoma Hwy., Kenwood. 12:30–7pm. Sonomawinecountryweekend.com.
Sausalito Art Festival
One of the most prestigious art events in the country returns to the Sausalito waterfront for a 64th year, attracting collectors, aficionados and enthusiasts alike. Fine art in every medium from some 260 artists pairs well with gourmet food, sumptuous wines, children's entertainment and more. Sept. 3–5, Marinship Park, Sausalito. Saturday–Sunday, 10am–7pm; Monday, 10am–5pm. $25; $20 seniors; $5 juniors; kids under six, free. 415.332.3555.
Marin Theatre Company's 50th Anniversary Season
Presenting world-class theater for half a century, MTC celebrates the big five-oh with another season of inventive original works and gutsy adaptations of beloved plays. Their 2016/2017 season opens with the Pulitzer Prize–winning drama by Tracy Letts, August: Osage County from Sept. 8 to Oct. 2. Their next production, Miss Bennet: Christmas at Pemberley, comes from new resident playwright Lauren Gunderson and is a continuation of Jane Austen's Pride and Prejudice. Later shows in the season include Nambi Kelley's dramatization of Richard Wright's classic Native Son and Peerless, a new take on Shakespeare's Macbeth. 397 Miller Ave., Mill Valley. 415.388.5208. marintheatre.org.
Russian River Jazz & Blues Festival
The summer's biggest party on the river celebrates 40 years with legendary artists and bands, sizzling food vendors, an indulgent wine garden and more. And if the music gets too hot, just take a dip in the water, sit in the shade of a beach umbrella or rent a canoe or kayak to paddle down the river. Sept. 10–11 at Johnson's Beach, 16215 First St, Guerneville. $80–$180. Russianriverfestivals.com.
Sound Summit
Enjoy an amazing lineup of musicians high atop Mt. Tam with gorgeous views of the bay. Graze on delicious local food and drink at this event that honors the spirit of the mountain. Saturday, September 17, Mountain Theater, Mt. Tamalpais State Park, Mill Valley. Soundsummit.net.
Mill Valley Fall Arts Festival
Now in its 60th year, this fest features music, sculpture and plenty of children's activities in the serene setting of the redwoods. Sept. 17–18, at Old Mill Park, 320 Throckmorton Ave., Mill Valley. 10am–5pm. $5–$10; kids under 12 are free. mvfaf.org.
Valley of the Moon Vintage Festival
One of the oldest and biggest parties in the Sonoma Valley is back for its 119th year with live music, amazing food, spectacular wines and family activities like the traditional grape stomp, a light-up parade and more. With a focus on local culture and community, this vintage fest is organized by local volunteers and benefits several Sonoma County nonprofits and projects. Sept. 23–25 at Sonoma Plaza, First St. E., Sonoma. valleyofthemoonvintagefestival.com.
Petaluma River Craft Beer Festival
Sip on local brews, delight in local bites, listen to local music and walk the local promenade on Sept. 17, Water St., Petaluma. 1pm. $40. petalumarivercraftbeerfest.org.