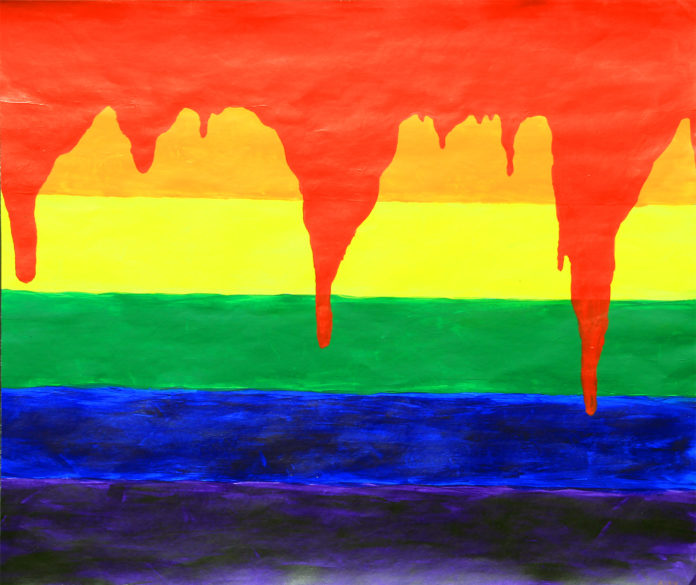 This spring, the Pacific Sun, in partnership with pro bono producer Bruce Burtch, Rileystreet Art Supply, Haight Street Art Center, The Rock Poster Society and Bank of Marin, launched the Summer of Love 50th Anniversary Youth Poster Contest—an opportunity for the young people of Marin, ages 12-18, to design a poster that would communicate their hopes and concerns for the world.
Colorful, thoughtful and powerful posters—92 in total—came pouring in, illustrating everything from the animals affected by climate change, to hands behind the "bars" of the American flag to a bleeding LGBTQ flag. Published here are details of the first-, second- and third-place winning posters in two categories—ages 12-14 and ages 15-18—along with two honorable mentions and five finalists in each category, and a Producer's Award. The winners were announced at a reception at Rileystreet on Friday, September 8.
"I was overwhelmed," Burtch says of the young artists' creativity and messages. "I was just knocked out by the level of work. It went beyond my expectations."
Burtch, who dreamed up the contest, says that he was recently reminded of his youth, when the Vietnam War was raging, and he was motivated to protest peacefully. "I wondered, 'Do kids [today] have a platform to express their views?'"
Racial inequality, gender inequality and pay inequality are just some of the issues that are still prevalent in today's society, Burtch says. "I really felt that the youth of Marin have just as much to be concerned about as we did back in the '60s and '70s. And so this contest was all about giving them a voice. It gave them a way of actively participating, both intellectually and artistically, in what is going on."
The contest garnered support from the Marin County Office of Education, local mayors, school principals, teachers and parents, and the panel of judges included Burtch, Bente Mirow, of Rileystreet, artist John Mavroudis and myself.
"I remember my formative years and how much opportunities to be creative—and the resulting encouragement—meant to me at the time," Mavroudis says. "I love the fact that this younger generation is so engaged and creative on the vital issues of the day."
Burtch says that viewing all of the posters on the wall together, after honoring the young artists, nearly brought him to tears. "We gave them the platform," he says proudly. "But look at what they did with that platform."
The winning posters can be viewed through October 12 at Rileystreet Art Supply, 1138 Fourth Street, San Rafael; they will later be displayed at the Marin Center and Haight Street Art Center.