It's that time again—the season for jack-o-lanterns, feasts, gatherings and a bounty of entertainment throughout the North Bay. From Labor Day to Thanksgiving, there are huge music festivals, live theater productions, extravagant wine country weekends, festive art fairs and so much more happening in Marin, Sonoma and Napa counties. You can't do it all, but our annual Fall Arts Guide lays it all out.
EVENTS
SEPTEMBER
Sausalito Art Festival
Sausalito has long been hailed as an artist's paradise, so hosting this excellent arts fest is a no-brainer. This year marks the 65th festival, and features fine art from hundreds of acclaimed artists. The weekend also includes an opening "Moroccan Nights" gala, a weekend of top-name musical entertainment from the likes of classic rockers Foghat, War, Pablo Cruise and the Tubes, gourmet food and beverages and more must-see attractions. Sept. 2-4. Marinship Park, Sausalito. Saturday–Sunday, 10am–7pm; Monday, 10am–5pm. $25-$30 and up; children under 12, free. sausalitoartfestival.org.
Sonoma County Cajun Zydeco & Delta Rhythm Festival
This popular New Orleans-inspired festival boasts a full weekend of nationally known and critically acclaimed bands split into two days of entertainment. Day one embraces the spirited rhythms of zydeco, with acts like CZ & the Bon Vivants and the Blues Box Bayou Band. Day two goes rockabilly, with groups such as San Francisco trio the RevTones and Los Angeles outfit Kim Lenz & the Jaguars. Art, wine and beer, Cajun cuisine and more are also on hand. Sept. 2-3, Ives Park, 400 Willow St., Sebastopol. 11:30am–7pm. $25–$50; kids under 12, free. winecountrycajun.com.
15th Annual Fairfax Car Show
Sponsored by the Rotary Club of Ross Valley, this show features more than 100 cars of all types, show & shine, awards, dash plaques, goody bags, T-shirts, a raffle and DJ. Sept. 10. 10am to 5pm. Free for spectators. Downtown Fairfax. marindirect.com/carshow.
Sound Summit
Sound Summit, an annual celebration and benefit for Mt. Tam presented by Roots & Branches Conservancy, boasts Phil Lesh & Friends, featuring Bob Weir, Jim James, of My Morning Jacket and more. The show sold out quickly, because it's sure to be epic. Sept. 9. Mountain Theater, Mount Tamalpais State Park. 11am to 7pm. soundsummit.net.
Bolinas Museum Benefit Art Auction
Celebrating its 25th anniversary this year, this festive fundraising event features a social cocktail hour at the museum with a live auction of art donated by Bay Area artists, followed by a locally sourced selection of food, wine and live entertainment at the Peace Barn. Sept. 9. Auction at museum, 11am to 1pm, Peace Barn events start at 4pm. Bolinas Museum, 48 Wharf Rd, Bolinas. Peace Barn, 70 Olema Rd, Bolinas. $100 to $150. bolinasmuseum.org.
Art in the Park
Petaluma Arts Association presents the 60th annual community art event, that lets the public meet and view the works of several local artists. Paintings, sculptures, jewelry and more will fill Walnut Park, and a lineup of live music, food vendors and more will abound. Sept. 9-10, Petaluma Blvd S and D street, Petaluma. 10am to 5pm. Free. petalumaarts.org.
Russian River Jazz & Blues Festival
A rich tradition of blues and jazz more than 40 years strong, this weekend under the sun features headliners like songstress Stephanie Mills, East Bay legend Tower of Power, blues guitar veterans Kenny Wayne Shepherd Band and others performing on the Russian River. A wine garden, international food court and kayaking and canoeing also await. Sept. 9-10. Johnson's Beach, 16241 First St., Guerneville. 10am–6pm. $55 and up. russianriverfestivals.com.
Trek Winery Harvest Festival and Antique Car Show
Celebrating five years in Novato, Trek Winery will feature a grape crush competition, antique car show, food, wine and live music. Sep. 10. Noon to 7pm. Trek Winery, 1026 Machin Ave, Novato. trekwine.com.
Petaluma River Craft Beer Festival
This event is all about the beer. A short list of the breweries participating includes Henhouse, Lagunitas, 101 North, Fieldwork, Headlands, Heretic, Plow, Fogbelt and Bear Republic. There's also food tastings, live music and more, Sept. 16, Water Street, Petaluma (21 and over only). 1–5pm. $40; $20 for designated drivers. petalumarivercraftbeerfest.org.
Mill Valley Fall Arts Festival
The sculpture, painting, ceramics, photography and more of some 150 different artists will be on display under the redwoods at the foot of Mount Tamalpais. This 61st annual festival also includes live music by the Ross Howe Ensemble, the Nathan Bickart Trio and others, with a children's grove of activities making this a family-friendly festival. All profits go to local schools and charities. Sept. 16-17. Old Mill Park, 320 Throckmorton Ave, Mill Valley. 10am–5pm. $5–$10; kids under 12, free. mvfaf.org.
Open Studios Napa Valley
Art studios from all stretches of Napa Valley are open for this 30th annual event, taking place over the last two weekends in September. Self-guided tours feature dozens of diverse artists working in different mediums. The event is juried, and unlike other open studio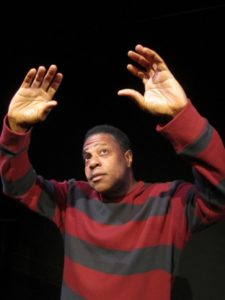 tours in the North Bay, the artists run the entire affair. Many of the artists also show their work at Jessel Gallery, 1019 St, Napa. The tours run Sept. 16-17 and 23-24. 10am to 5pm. Maps and info at artnv.org.
Italian Film Festival
This long-running event is your best chance to savor the Italian experience, featuring critically acclaimed Italian films, both comedy and drama, shown over eight days with special guests and more. Saturdays and Sundays, Sept. 23-Nov. 4. Marin Center, 10 Avenue of the Flags, San Rafael. 5:30pm. $16–$120 (series ticket). 415.473.6800.
Tiburon Taps Beer Festival
Sample more than 70 craft brews and munch on treats from local restaurants while listening to live '80s music by Neon Velvet. Sept. 23. 1-4pm. $45, designated driver/$20. Shoreline Park, 311 Paradise Dr, Tiburon. tiburontaps.org.
Santa Rosa Toy Con
Nerd-tastic convention offers three buildings of comics, toys, games and collectibles from more than 200 vendors. Special guests include original Star Trek actors Nichelle Nichols and Walter Koenig, and actors Lou Diamond Phillips and Andrew Bryniarski. There's also the annual cosplay competition, Lego exhibition and more in store. Sept. 23. Sonoma County Fairgrounds, 1350 Bennett Valley Road, Santa Rosa. Early-bird opening at 9am. $25; regular opening, 10am. $15. santarosatoycon.com.
Earle Fest
Annual benefit concert event for the Earle Baum Center of the Blind brings together two stages of music, food vendors, art and more. Los Angeles rockers Los Lobos headlines the day-long pop-up event, with support from The California Honeydrops, Tift Merritt, Nina Gerber, Timothy O'Neil, Dirty Cello, Charley Peach and others. Sept. 23. SOMO Village Events Center, 1100 Valley House Dr, Rohnert Park. 3pm. $55. somoconcerts.com.
Whistlestock
In its fourth year, the annual benefit concert has a reputation as a not-to-be missed event. The 2017 line-up includes legendary performers Jesse Colin Young and Pure Prairie League, with food trucks, beverages and groovy vibes. Sept. 24. Marin Center Fairgrounds Island. 10 Avenue of the Flags, San Rafael. 12:30pm. $69 and up. tickets.marincenter.org.
Stepping Out to Celebrate Life
Breast-cancer fundraiser gala returns for its 22nd year with the theme "Passage to India." Cocktails and a silent auction will kick off the night, followed by a fashion show featuring men and women who have been diagnosed with breast cancer. The Fundamentals provide the music for dancing, and a live auction will raise money to support underserved breast-cancer patients. Sept. 23. Marin Center Exhibit Hall, 10 Avenue of the Flags, San Rafael. 5:30pm. $275. tocelebratelife.org.
New Century Chamber Orchestra
The orchestra kicks off its 2017-18 season with a debut appearance by British violinist Daniel Hope, leading the orchestra in a program of works by Tchaikovsky and Mendelssohn and performing as soloist for a world premiere co-commissioned violin concerto by Alan Fletcher on Sept 24. Then, award-winning violinist and rising star Benjamin Beilman joins New Century on Nov. 12. Osher Marin JCC, 200 N. San Pedro Road, San Rafael. 3pm. 415.392.4400.
Floating Homes Tour
The Sausalito water-bound community invites visitors into their "Homefront on the Waterfront," to see some of the world's most unique and beautiful boat homes for this annual tour that also includes exhibits by local artists, authors and maritime-oriented nonprofits, food and refreshments and live music throughout the day. Sept. 30. Kappas Marina, Sausalito. 11am–4pm. $50-$55. 415.332.1916.
OCTOBER
Woofstock
Bring your friends, family and pets to this fun event that benefits Marin Humane; features live music, food from Extreme Pizza, beer, wine and booths with local merchants. October 1. Noon to 5pm. $40. Marin Humane, 171 Bel Marin Keys Blvd, Novato. marinhumane.org.
Mill Valley Film Festival
Presented by the California Film Institute, this 40th annual event is always full of stars, and features the best of independent and world cinema screening at several venues in Marin. Films already scheduled include the California premiere of director Todd Haynes' latest film, Wonderstruck, screening as part of a festival tribute to the independent filmmaker. Several musical offerings are also in the works, complementing the thoughtful on-screen program with concerts each night at Sweetwater Music Hall. Oct. 5-15. mvff.com.
ArtQuest
The long-running program at Santa Rosa High School nurtures talented youngsters from Sonoma County in seven different artistic disciplines and offers an above-and-beyond experience for students. Each fall, the students of ArtQuest present a showcase of their studies and work, including music, live theater, digital arts, dance and more. Oct. 5. SRHS Auditorium, 1235 Mendocino Ave, Santa Rosa. friendsofartquest.com.
Mill Valley Chamber Music Society
The society begins its 2017-18 chamber concert series with a performance by internationally renowned classical artists the Miró Quartet. Oct. 8. Mt. Tamalpais United Methodist Church, 410 Sycamore Ave, Mill Valley. 800.838.3006.
The Best of San Francisco Solo Series
For the first time ever in Marin County, Brian Copeland presents the Bay Area's most critically acclaimed, award-winning and beloved solo shows for an exclusive run, starting with Marga Gomez's one-woman-show, "Latin Standards," on Oct. 8. Marin Center Showcase Theater, 10 Avenue of the Flags, San Rafael. Tickets available as a series only. 415.473.6800.
Marin Alfresco
Fourth annual culinary festival starts with cocktails and appetizers, with wine tastings, savory foods from local restaurants and live music from Pride & Joy in a fabulous indoor/outdoor setting. Proceeds from the event provide scholarships to the many programs offered by the Osher Marin JCC. Oct. 14. 200 N San Pedro Rd, San Rafael. 6:30pm. $100 and up. marinjcc.org/alfresco.
Biketoberfest Brewfest and Bike Expo
This free event in Fairfax, the birthplace of the mountain bike, celebrates bikes with plenty of food, music and brews, exhibitors and several group rides to choose from. Oct. 14. 11am to 5pm. $40/35-beer sampling. Fair Anselm Plaza, 765 Center Blvd, Fairfax. biketoberfestmarin.com.
National Bioneers Conference
Learn about groundbreaking ideas and discuss building a blueprint for sustainable systems. Notable speakers include Amy Goodman, host and executive producer of award-winning news program Democracy Now!, and John Wick, co-owner of the Nicasio Native Grass Ranch and the co-founder of the Marin Carbon Project. Oct. 20-22. Marin Center, 10 Avenue of the Flags, San Rafael. conference.bioneers.org.
Journey
Marin's Center for Domestic Peace celebrates its 40th anniversary of serving the community with a party that looks back on the center's journey through the decades. Food, music, dancing and other fun marks the occasion, and several special guests and community members will share their stories of how the center transformed their lives for the better. Oct. 21. Terrapin Crossroads, 100 Yacht Club Dr, San Rafael. 6pm. centerfordomesticpeace.org.
Dominican University Leadership Lecture Series
Presented in partnership with Book Passage, this stimulating series includes first daughters Barbara and Jenna Bush, CNN commentator Van Jones, New York Times bestselling novelist Amy Tan and journalist Dan Rather, anchor for the CBS Evening News. Oct. 22 through Dec. 6. Angelico Hall, Dominican University, 50 Acacia Ave, San Rafael. bookpassage.com/dominican.
Marin Symphony
The orchestra marks a new season of Masterworks concert performances with a program titled "Romance," featuring renowned violinist Jennifer Koh performing Modest Mussorgsky's "Night on Bald Mountain," Samuel Barber's violin concerto and Tchaikovsky's 4th Symphony. Oct. 29 & 31. Marin Center's Veterans Memorial Auditorium, 10 Avenue of the Flags, San Rafael. Sunday, 3pm; Tuesday, 7:30pm. $40 and up; kids, $15 and up. 415.473.6800.
NOVEMBER
Russian Grand Ballet
One of the world's most accomplished ballet companies presents one of the world's most famous works, "Swan Lake," for their debut in Marin. Nov. 2. Marin Center Veterans' Memorial Auditorium, 10 Avenue of the Flags, San Rafael. 7:30pm. $25 and up. 415.473.6800.
Mill Valley Philharmonic
Popular community orchestra presents a fall concert, "There is a Season," featuring selections from Robert Schumann's Symphony No. 1, Joachim Raff's Symphony No. 10 and other pieces that have seasonal themes. Nov. 15 & 18-19. Mt. Tamalpais United Methodist Church, 410 Sycamore Ave, Mill Valley. 415.383.0930.
Line of Descent
Warren Miller Entertainment releases its annual winter sports film with this fall's globetrotting adventure. This 68th edition of the touring film series is an inspiring celebration of wintertime passion with the world's best skiers and snowboarders casting shadows on the world's biggest mountains. Nov. 18. Marin Center, 10 Avenue of the Flags, San Rafael. 415.473.6800.
ART & EXHIBITIONS
Charles M. Schulz Museum
The largest selection of artwork from the popular comic strip Peanuts can be found here, along with lots of events and classes.  Bookshelf Author Series featuring Jay Asher on Sept. 2, Santa Rosa Toy Con on Sept. 23. 2301 Hardies Lane, Santa Rosa. schulzmuseum.org.
O'Hanlon Center for the Arts
This community-focused nonprofit center features art exhibits, classes, salons, performances, meditation and more. Tom and Cayen Robertson's "etudes & impromptus" is showing through Sept. 21.  Opening reception and conversation with the artists on Sept. 5. O'Hanlon Center for the Arts, 616 Throckmorton Ave, Mill Valley. ohanloncenter.org.
Petaluma Arts Center (PAC)
"Members Exhibition," highlights the works of more than 100 of PAC's talented artist members. Reception, Nov. 11 at 5pm. 230 Lakeville St, Petaluma. 707.762.5600.
MarinMOCA
"Emerging Artists of Northern California," annual juried exhibition features rising regional talent and is focused in part on installation artists. Reception, Sept. 2. Open Studios, Nov. 4-5. 500 Palm Dr, Novato. 415.506.0137.
Marin Society of Artists
"The Golden State," artists from throughout California give their impression of the state. Reception, Sept. 23 at 5pm. 1515 Third St, San Rafael. 415.454.9561.
Gallery Route One
"The Box Show" features one-of-a-kind, "out of the box" creations. Closing reception and box auction on Sept. 24 at 2pm. "Worlds Within" artist Linda MacDonald explores the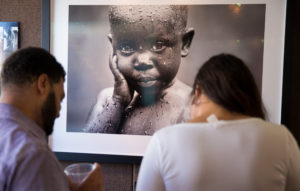 natural wonders of California's diverse terrain in the main gallery, with Steven Hurwitz's "Conversations with the Night" showing in the annex. Reception, Sept. 30 at 3pm. 11101 Hwy One, Point Reyes Station. 415.663.1347.
ArtWorks Downtown
This year's annual fundraising event, "Twisted Circus," will feature live music, performance art, games, hors d'oeuvres and wine. Sept. 16. 7pm. $55 to $125. "Migration" exhibit looks to explore the concept of migration as seen through several artist's eyes in this juried show. Reception, Oct. 13 at 5pm. 1337 Fourth St, San Rafael. 415.451.8119.
Studio Gallery
This new gallery, a partnership between the 6th Street Playhouse in Santa Rosa and the Wine Country Arts Council, will feature a variety of mostly juried shows that is open to all mediums.  The current exhibit, "Laughing Matters," runs through Sept. 24 and includes paintings, sculptures, original comics, poetry and more.  52 West 6th St., Santa Rosa. winecountryartscouncil.com.
CLUBS & VENUES
McNear's Mystic Theatre
Petaluma's historic venue celebrates 25 years of hosting live music, after decades as a movie house, this fall with a lineup of headlining performers from across the musical spectrum. Jamaican-American singer, songwriter and DJ Shaggy performs on Sept. 10. Venezuelan jazz and funk band Los Amigos Invisibles plays on Sept. 24. New Orleans folk and soul sister band Rising Appalachia appears for an intimate show on Oct. 8. Pioneering rock 'n' roll outfit Y&T hits the stage on Nov. 17-18. 23 Petaluma Blvd N, Petaluma. 707.775.6048.
Green Music Center
Sonoma State University's world-class music center, centered by the stunning Weill Hall, hosts another season of top-tier artists from around the world. Jazz guitarist George Benson and saxophonist Kenny G team up for a "Breezin' & Breathless" tour on Sept. 8. The Preservation Hall Legacy Quintet joins soul queen Irma Thomas on Sept. 30. Masterful storyteller Garrison Keillor passes through the North Bay on Oct. 13. Argentinian export Tango Buenos Aires waltzes into town on Nov. 12. 1801 E Cotati Ave, Rohnert Park. 866.955.6040.
Luther Burbank Center for the Arts
Longstanding arts center welcomes an array of veteran entertainers from the world of music and more this fall. Spanish language pop icons the Gypsy Kings and classic rock band Kansas appear back-to-back, Sept. 7 and Sept. 8. Powerhouse trumpeter Byron Stripling joins the Santa Rosa Symphony for a tribute to Louis Armstrong in the annual Symphony Pops series on Oct. 22. Australian soft rock duo Air Supply flys in on Nov. 11. The Daily Show host and stand-up comedian Trevor Noah returns to the North Bay on Nov. 22. 50 Mark West Springs Rd, Santa Rosa. 707.546.3600.
Blue Note Napa
The intimate jazz club offers close-up and personal performances by an array of talented musicians in blues, jazz, funk, soul and other genres. Mexican-born pianist Christian Tumalán of Pacific Mambo Orchestra gets his groove on with Montuno Swing salsa band on Sept. 2. Bassist, composer and producer Kyle Eastwood (son of Clint) appears on Sept. 15. Jazz star David Sanborn sits in for a three-night celebration of Blue Note's one-year anniversary on Oct. 19-21. Actor Dennis Quaid shows off his musical side with his band the Sharks on Nov. 7. 1030 Main St, Napa. 707.880.2300.
Uptown Theatre
Napa's art deco landmark welcomes several acclaimed performers from music and comedy to the region through the fall. British rocker and co-founder of psychedelic band Traffic Dave Mason brings his "Alone Together Again" tour to town on Sept. 17. An eclectic array of songwriters, John Prine, Randy Newman and Shawn Colvin hit the stage over three nights, Oct. 5, 6 and 7. Comedian and television game show host extraordinaire Howie Mandel performs stand-up on Oct. 21. Born performer Louis Prima Jr. follows in his father's footsteps on Oct. 28. 1350 Third St, Napa. 707.259.0123.
Sweetwater Music Hall
Mill Valley's historic venue continues its musical traditions with headlining performers and indie darlings all season. Vocalist and trumpeter Jennifer Hartswick stuns on Sept. 3. New Orleans creole-folk performer Leyla McCalla performs on Sept. 26. Rising folk star Sarah Jarosz takes the stage in conjunction with the Mill Valley Film Festival on Oct. 9. Baseball star and coach-turned-songwriter Tim Flannery & The Lunatic Fringe returns to the venue on Oct. 19. Acclaimed jazz stars Rebirth Brass Band plays two shows on Nov. 17. 19 Corte Madera Ave, Mill Valley, 415.388.3850.
Terrapin Crossroads
Founded by and often featuring Grateful Dead bassist Phil Lesh, the first-rate venue features multitalented performers and nightly shows that jam out with positive vibes. Modern bluegrass band the Infamous Stringdusters welcomes Lesh to sit in with them on Sept. 1. Long-running Grateful Dead tribute act Cubensis plays selections from the Dead and Jerry Garcia Band in a special "30 Years Upon My Head Tour" on Oct. 5. 100 Yacht Club Dr, San Rafael. 415.524.2773.
Fenix
Popular supper club and music venue packs in an eclectic schedule of renowned musicians from near and far. Ramana Vieira and her ensemble perform the romantic folk music of her native Portugal on Sept. 3. Bay Area legends Maestro Curtis & SOL Funkestra party down on Oct. 1. Accomplished players 1st Avenue Revue brings the Minneapolis sound to the North Bay with a Prince tribute show on Nov. 11. 919 Fourth St, San Rafael, 415.813.5600.
THEATER
Marin Shakespeare Company
Patrick Russell stars in an outdoor production of Love's Labour's Lost, Shakespeare's masterpiece of wordplay following the follies of Ferdinand, King of Navarre and his three chums as they pledge to forsake women in pursuit of their studies. Sept. 1-24. Forest Meadows Amphitheatre, 890 Belle Ave, San Rafael. 415.499.4488.
Marin Onstage
The independent production company has made its home at the Belrose Theatre, in downtown San Rafael. The company's 2017 Celebrate Theatre Gala will take place at the Falkirk Cultural Center in San Rafael on Sep. 22, and its next mainstage production will be Pinky, a comedy about love and friendship by playwright, author and Pacific Sun contributor David Templeton, on Oct. 27-28 at 8pm, Nov. 8 at 8pm, Nov. 9 at 2pm and 8pm, Nov. 15 at 8pm and Nov. 16 at 2pm and 8pm. Belrose Theatre, 1415 Fifth Ave, San Rafael. 415.290.1433.
Marin Theatre Company
Marin Theatre Company produces provocative and passionate works from the best playwrights of the 20th century and today. And they don't get much more provocative than the season opener, Thomas & Sally, making its world premiere. The play explores founding father Thomas Jefferson and Sally Hemings, the enslaved woman who mothered six of his children, Sept. 28-Oct. 22. 397 Miller Ave, Mill Valley. 415.388.5200.
Ross Valley Players
Operating in Marin continually since 1930, the players once again present a season packed with classic works and world premieres. First up, the masterful musical Cabaret brings a Berlin-based Kit Kat Club to the North Bay with a live orchestra Sept. 21-Oct. 15. 30 Sir Francis Drake Blvd, Ross. 415.456.9555.
Novato Theater Company
The community theater group, whose local roots date back to 1919, opens their 2017-18 season with Neil Simon's classic comedy, Rumors, Sept. 7-24. Next, the rowdy musical classic Chicago goes off with a bang Oct. 19-Nov. 12. 5420 Nave Dr, Novato. 855.682.8491.
Santa Rosa Junior College Theatre Arts
The new performance season opens soon, and includes It Can't Happen Here, Oct. 6-15 in the Newman Auditorium and The Little Mermaid, Nov. 17 through Dec. 3 at Maria Carrillo High School Theatre, 6975 Montecito Blvd, Santa Rosa. SRJC, 1501 Mendocino Ave, Santa Rosa. santarosa.edu.