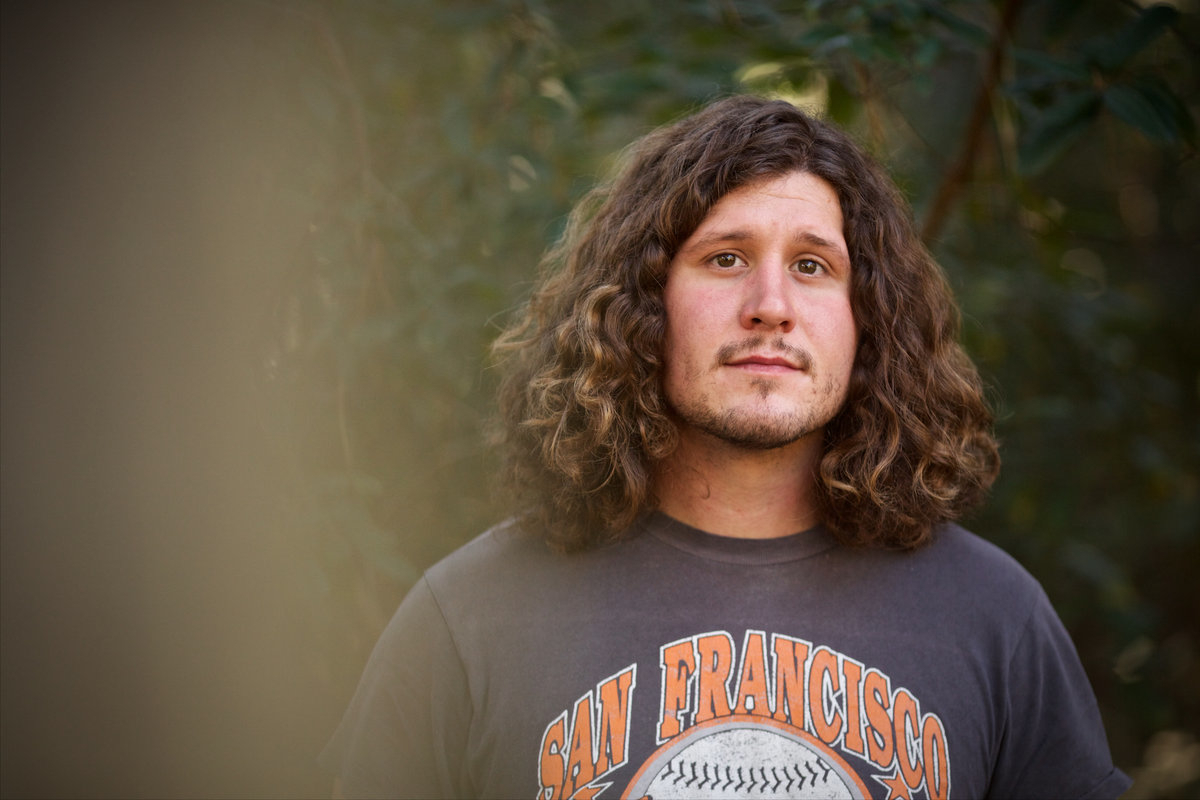 By Charlie Swanson
Guitarist and songwriter Danny Vitali is almost from Marin. His parents met in Bolinas in the '70s and even got married there, but Danny was born in Santa Cruz and raised in Northern Minnesota, where his folks worked as public school teachers.
Luckily, his parents never lost their hippie instincts, and Vitali grew up in a house full of folk and rock music. By the time he was 12, he was playing guitar seriously. After a post-college stint in Austin, Texas, and time playing in Minneapolis, Vitali returned to the West Coast five years ago and found new inspiration in the Marin coastline, which he transformed into an impressive solo album, Invernesia, released last month.
So what brought Vitali back out west? "I think the culture, and the music," he says by phone from his home in Point Reyes Station. "I'm a gardener as well, and I love the ability to garden for longer than a few months out of the year."
Beginning in his days back in Minneapolis, Vitali has steadily worked as a session musician, often on bass, for various outfits in the Marin folk and indie scene, like High Tide Collective and Alex Bleeker and friends.
On his own, Vitali has been quietly crafting enjoyable psychedelic folk music ever since moving to Marin. On Invernesia, he channels classic influences like Pink Floyd's atmospheric guitars and early-era Crosby, Stills and Nash's vocal harmonies for a fantastic debut that's infused with West Marin charm.
"I was totally inspired by the landscape here; the Point Reyes National Seashore, and specifically the Inverness Ridge," Vitali says. "That's where this [album] takes place in my mind."
Recorded and co-produced by Rob Shelton at Tiny Telephone Studios in San Francisco, Invernesia features Shelton on keyboards, Hide Tide Collective guitarist Dylan Squires, vocalist Carly Bond, drummer Nick De Ryss and others backing Vitali for a full-bodied sound.
It's not necessarily a concept album, though Vitali says that he was trying to express the vibe of the region. "I was trying to capture the nature out here and then interweave that into ideas of the dream subconscious," says Vitali. "Like a fantastical perception of this area.
"If you've ever been in West Marin," he continues, "you know it's an otherworldly place. This album is how I would describe it to somebody."
Copies of 'Invernesia' will be on hand when Vitali plays alongside Luke Temple and Alex Bleeker on Saturday, Aug. 6, at Gospel Flats Farmstand, 140 Olema Rd., Bolinas; 7pm; $10; dannyvitali.com.