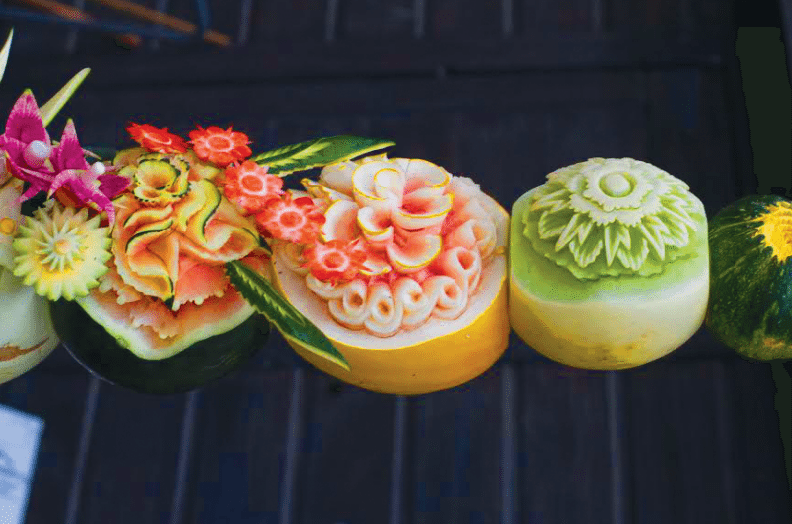 By Annie Spiegelman, the Dirt Diva
It's that time of year again—time to celebrate summer's harvest, show off your homegrown tomatoes and talk food with other foodies! The 6th annual National Heirloom Exposition begins on September 6 for three days in Santa Rosa. You'll find more than 15,000 visitors from around the world coming together to celebrate traditional crops, foods, seeds, poultry and livestock. The Expo showcases more than 100 speakers and 350 natural food vendors and exhibitors. Locally sourced ingredients and meals can be tasted, chefs will be on hand, a wide assortment of garden and farm gear will be on display and dahlia, sunflower, tomato and pumpkin competitions await.
Just what is an heirloom and why does it merit an expo? Twelve thousand years ago humans discovered agriculture by doing something as simple as saving seeds. A vast variety of seeds were passed down from generation to generation, farmer to farmer, garden-geek to garden-geek. Heirloom seeds are open-pollinated so they can be saved and planted year after year. Today, there are seeds created in biotech labs and patented by multinational corporations who believe they have the right to own agriculture. Often these genetically modified seeds are treated with pesticides and herbicides. They cannot be saved and replanted from year-to-year. In the last century, some 30,000 vegetable varieties have become extinct.
This 'World's Fair' of the heirloom seed industry began six years ago and is in large part sponsored by Baker Creek Heirloom Seeds. The seed company opened its "Seed Bank" doors in 2008 in Petaluma. Owner Jere Gettle, a pure food supporter who is known to many as 'the Indiana Jones of seeds,' planted his first garden at age 3. Gettle and his team created this not-for-profit event. All funds above cost are donated to school gardening education and other sustainable food programs.
An impressive lineup of nationally and internationally recognized experts will be speaking on various environmental, food and farming topics. Talks are scheduled almost hourly each day from dawn to dusk.
Dianna Reeves, founder of GMO Free USA, will speak on the harmful effects of agrichemicals on human health; Jeannette Beranger will teach how to breed chickens; author Jeff Lowenfels will explain the importance of the soil web; David King, founder of the Seed Library of Los Angeles will discuss how and why to start one; Jonathan Pantalis and Rachel Renner of Phi Kind Organics (chocolate makers!) will share their happy, healthy business model; Deborah Dietz will reveal her tips for growing award-winning dahlias; Kate Frey will demonstrate bee-friendly gardening; Chef Gino Campagna will raise your food IQ; Kami McBride will show you how to turn your herb garden into a kitchen apothecary, and two knowledgeable panels include young students Rachel Parent, Birke Baehr and Sara Patterson in A Kid's Food Fight as they work to change food policy, and, Vani Hari, Stacy Malkan and Carey Gillam and the team at U.S. Right To Know discuss how food and agrichemical industries want to keep you in the dark about GMOs.
Lastly, don't miss the grande dame of all seeds—physicist, farmer, pioneer and science and sustainability advisor for governments worldwide, Dr. Vandana Shiva. (Final time is still to be determined, pending her demanding schedule, so check the website for updates.)
After you eat, shop and hear informative, inspiring lectures, it's time to see some smart filmmaking. On Tuesday, September 6 and Wednesday, September 7, don't miss the advance screening of SEED: The Untold Story, before its nationwide theatrical release. SEED features seed savers and food experts from this and past Heirloom Expos as they wage a "David and Goliath" battle against chemical seed companies. These special screenings of SEED will be at the Summerfield Cinemas, 551 Summerfield Road in Santa Rosa at 7pm on both nights, followed by a Q & A with director Taggart Siegel and various seed fighters featured in the film. Siegel is the award-winning director of The Real Dirt on Farmer John and Queen of the Sun: What are the Bees Telling Us?
Today, powerful U.S. food, biotech and pesticide companies are spending billions of dollars annually opposing any laws to label genetically-adulterated food. Learn about the latest updates on the labeling GMO campaigns gaining momentum across the country. Fifty countries including Japan, Australia, Russia, China and the EU have either banned or labeled GMOs.
"What are these food and agriculture companies so afraid of?" asks Stephen Andrews, environmental scientist and UC Berkeley professor, who attends the Heirloom Exposition. "If GMOs are so great and wonderful for us to eat, be upfront about it and declare your GMO greatness on the label. It's label up, or go crawl back into your plasmid!"
The 6th annual National Heirloom Exposition, September 6, 7 and 8; gates are open 9am to 9pm; vendor hall opens at 10am; one-day ticket, $15; three-day pass, $30; kids 17 and under are free; Sonoma County Fairgrounds, 1350 Bennett Valley Rd., Santa Rosa; theheirloomexpo.com.
The Heirloom Expo is sponsored by these fine folks so when you see their products or businesses locally, support them back: Malibu Compost, Mother Earth News, Full Belly Farm, Straus Family Creamery,Berlin Natural Bakery, Nutiva, DripWorks, Hudson Valley Seed Library, Dr. Bronner's, Botanica Blanco, Crofter's, Harmony Farm Supply & Nursery, Durst Organic Growers, Harvest & Mill, Modesto Milling, Mass Wiggle Worm Farm, Vital Garden Supply, thepermaculturestudent.com and the City of Santa Rosa.