Every year, the Pacific Sun staff has the pleasure of reflecting on the accomplishments of those in our community who give of their time and talents to improve the community-at-large.
There are many who make meaningful contributions daily and keep our community vital. This year, these four honorees stood out for their collective desire to help those in need with new and innovative ideas. We salute you, our Heroes of Marin!
ExtraFood Goes the Extra Mile
By Nikki Silverstein
One in 5 Marin residents are at risk of food insecurity. In simple terms, food insecurity means a person doesn't have enough food to live an active, healthy life. If you live in Marin, you might not realize it, but you probably know someone who's hungry.
"They're in our neighborhoods, at our work and in our classes," said Marv Zauderer, founder and CEO of ExtraFood. "Many people are just one job loss or one health care crisis away from not having enough food."
Zauderer established the nonprofit organization five years ago after learning the woeful food insecurity statistics and recognizing that Marin has plenty of food for everyone living here. Soon, ExtraFood set up a food recovery system to move excess fresh food from businesses that have it to people who need it.
Restaurants, caterers, farmers' markets, schools and hospitals donate fresh, perishable food that would otherwise go to waste. Volunteers pick it up daily. To keep the nutritional value high, it's immediately delivered directly to the recipients—122 local nonprofit agencies that feed 8,000 people each month.
Groups including the Ritter Center, which helps prevent homelessness, College of Marin, Schurig Center for Brain Injury Recovery and many more now have dependable, fresh food sourced by ExtraFood. It frees up their budgets to go toward their agency's mission, rather than to food.
ExtraFood reached an impressive milestone recently when it delivered more than 3 million total pounds of food to the most vulnerable people in Marin. In addition to feeding the hungry, food rescue prevents greenhouse gas emissions by keeping food out of landfill. To date, ExtraFood has kept more than 268,000 pounds of methane gas from warming our planet.
"If global food waste was a country, it would rank third in greenhouse gas emissions, right after China and the United States," Zauderer said.
Zauderer attributes the success of the program to the power of community. Despite growing to 600 volunteers, 250 food donors, 10 staff members and hundreds of funders, ExtraFood remains nimble and responsive. During last week's power outages, for example, ExtraFood picked up fresh food from affected businesses and schools and distributed additional food to those in need without electricity.
"Whenever you need us to pick up food, we will," Zauderer said.
A new refrigerated truck enables ExtraFood to pick up larger food donations, and the upcoming acquisition of a van will further help the organization fulfill unmet food needs in West Marin.
Zauderer hopes to make food recovery a way of life in the county.
"There's more food to rescue and a lot more people to serve," Zauderer said.
All four Whole Foods Market locations will donate 5 percent of sales to ExtraFood on Thursday, Oct. 17. ExtraFood always needs more food donations, cash donors and volunteers. Visit extrafood.org for more information.
Susan Farren: First Responders Resiliency, Inc.
By Charlie Swanson
Susan Farren has always been in the business of saving lives. After graduating from the Stanford paramedic program in 1985, she began a career as an emergency medical services provider, cutting her teeth as a paramedic in West Oakland before serving the North Bay as a paramedic, then as a supervisor and a clinical manager.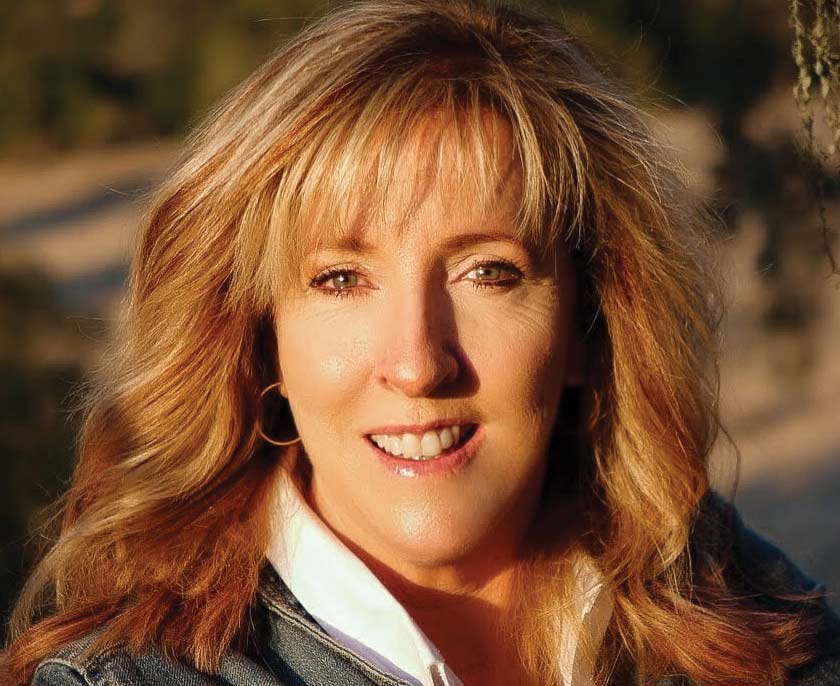 All that changed in 2016, when Farren was diagnosed with kidney cancer. "Initially, that diagnosis was terminal," says Farren. After surgery removed a tumor in her right kidney, the doctor who performed the work said something that propelled Farren down a new path of work.
"The doctor made a comment after my surgery, and said, 'We see a lot of this in first responders,'" Farren recalls. "I asked him, 'A lot of what?'"
The answer was organ cancer, and after Farren got out of the hospital, she dived into research on the subject. She found articles about increased risk of cancer for first responders, primarily kidney cancer. "That's where your adrenaline is dumped when you're in a fight-or-flight situation, which is common for first responders," Farren says.
She also discovered that through strokes and heart attacks, first responders suffered a 15-year drop in their life expectancy versus civilians. Depression, substance abuse, divorce and suicide statistics were also elevated for first responders. "Everything I looked at was like alarms going off, because I had worked in this industry my whole life; I'd seen it," Farren says. "I realized something was happening to us, way beyond being treated for post traumatic stress."
Farren decided that treating stress after the fact was already too late. After consulting with experts and developing a proactive program, Farren sold her house to start the nonprofit organization First Responders Resiliency, Inc.
Through the organization, Farren and her team lead workshops and conferences with first responders to give them tools to retain their physical, emotional and relational well-being while they perform their high-stress, often life-or-death duties.
"We can train them about the impacts that our jobs have on our brains and our bodies and our emotions and relationships," says Farren. "We can stave off these symptoms of post traumatic stress."
The group trains first responders in modalities of how to be aware and recognize symptoms of trauma and gives them techniques to help keep their nervous systems calm. These trainings also boost "right-brain" thinking that allows for creative and intuitive thinking.
First Responders Resiliency, Inc. offers a variety of training sessions ranging from one to three days long. Their next event, a conference Nov. 18–20 in Sonoma, is already close to selling out. In fact, all of the organization's conferences sell out.
"Once I got the word out, people realized the value in it," says Farren, who notes that these conferences are for first responders only, to allow attendees a safe space among colleagues. The organization's staff is also entirely comprised of retired first responders.
First Responders Resiliency, Inc. leads events throughout the Bay Area, and with overwhelmingly positive responses from attendees, Farren now receives requests to lead conferences in other states and other countries. "As we continue to grow, we're going to get this message out to as many people as we can, because we know that what we are doing works," she says. "We know we are saving lives." (resiliency1st.org)
Steve Gatlin & Timothy J. Wahle, DDS: V.E.T.S. Mobile Dental Unit
By Charlie Swanson
For 10 years, Steve Gatlin served in the Marine Corps, first as a military police officer, then as a combat correspondent. When his enlistment ended in 2002, Gatlin quickly made his way into making documentary films and television programs.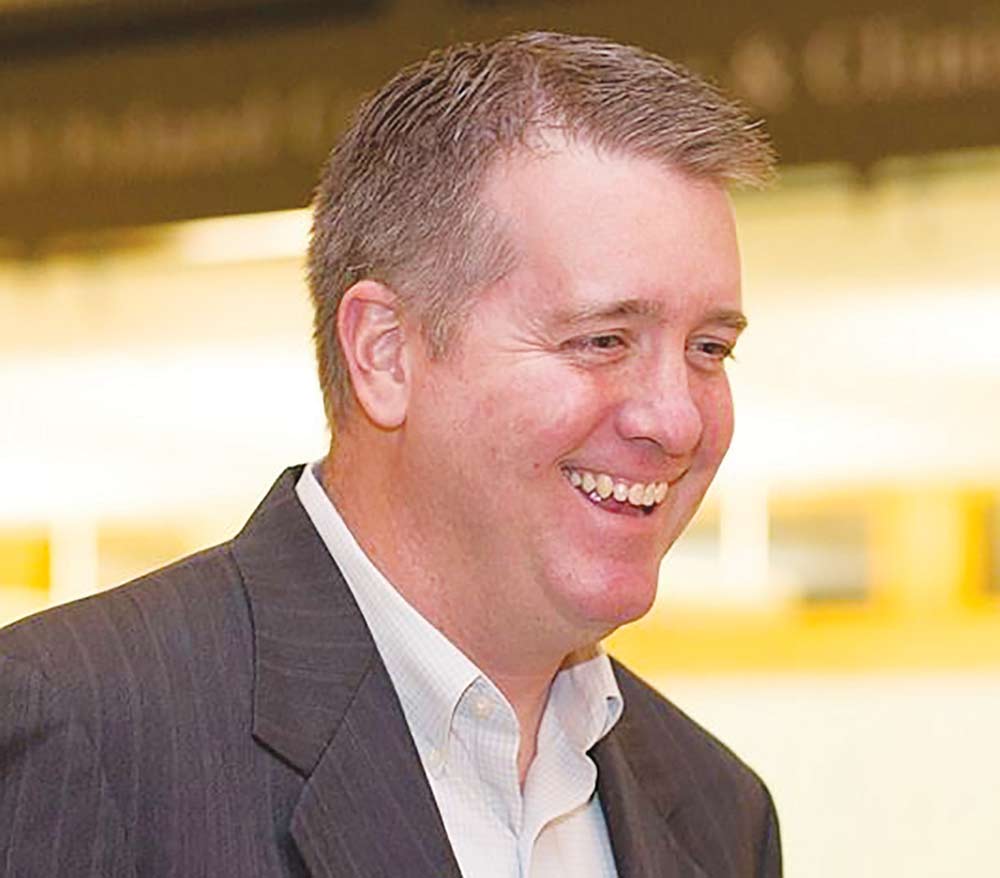 "The documentary work got me into humanitarian causes, and I found my niche doing work around a lot of nonprofits," says Gatlin. "I was covering everything from environmental to special needs causes and everything in between."
Through this work, the Novato-based Gatlin met Napa dentist Dr. Timothy Wahle eight years ago. "We both have children with Down syndrome and we met through that world," Gatlin says.
Last year, Wahle approached Gatlin with an idea. For 20 years, Wahle participated in a mobile dental project called Christina's Smile, that worked in cooperation with the Professional Golfers' Association to travel to and provide comprehensive charitable dental care to children in need in the communities that hosted a PGA and Champions Tour tournament.
"When the tour would come to Silverado or Sonoma or Pebble Beach, he would go and volunteer for a day or two and do free dental care," says Gatlin.
That organization, based in Austin, Texas, closed in 2016, shortly after co-founder Dr. Richard Garza passed away in 2013. Wahle wanted to buy one of the group's three 50-foot, three-chair mobile dental units in storage and move it to the North Bay.
"We started kicking the idea around and started talking about the military-veterans angle," says Gatlin. "For military veterans, in order to get (free) dental care you have to be 100 percent disabled, have been a prisoner of war or have a service-connected dental issue. That equates to a very low percentage of veterans."
This year, Gatlin and Wahle combined their nonprofit and dental experience to form the V.E.T.S. (Veterans Excited To Smile) Mobile Dental Unit nonprofit organization. In March, they traveled to Austin to meet with Dr. Garza's widow and Christina's Smile co-founder, Diane Garza. After speaking to her about her work and their ideas, Garza donated one of the state-of-the-art trailers to them.
Now, Gatlin and Wahle are finalizing their nonprofit status and preparing the unit for a rollout in early 2020. The V.E.T.S. Mobile Dental Unit's first clinic will likely be held in association with the Novato Elks Lodge, where Gatlin is a member, and where the nonprofit recently held a massive fundraiser and golf tournament.
"We had a banner year for the Elks Lodge and people got excited," he says. "The Elks [National] Foundation as an organization supports veterans and communities, so it's a good fit."
Gatlin also hopes to hold clinics at the Vallejo ferry terminal and fill needs in Napa and Sonoma County.
"Veterans are everywhere, so the sky's the limit on where we can go; it's just a matter of capitalizing on the resources we have," says Gatlin. While it's a brand-new nonprofit, Gatlin notes that Christina's Smile lends V.E.T.S. Mobile Dental Unit 30 years of experience. Diane Garza is even on the board of directors.
"We've got a real powerhouse board of directors pulled together; a mixture of veterans, dentists and business people. I'm excited, as executive director, to have a rich pool to pull from just in our board alone," says Gatlin. "There's no end to the amount of veterans we can help with this." (vetsmobiledentalunit.com)
Shower Power
By Nikki Silverstein
What's the first thing you do when you get up in the morning? Go into the bathroom, turn on the faucet and hop into a hot shower. It's effortless—unless you're one of the 1,000 homeless people in Marin County.
Meet the Showers, two mobile shower trailers providing the only place for Marin's homeless to take a free shower. For people living on the streets, in their cars or on anchor-outs in Richardson Bay, mobile showers are a game-changer. Hygiene is essential to good health, landing a job and finding a place to live. To the staff and volunteers at the Showers, it's more than a place to get cleaned up; it's about bringing dignity to the homeless.
To reach as many people as possible, the shower trailers stay on the move each week, setting up shop in Novato, San Rafael and Sausalito. A mobile trailer contains three modern bathrooms, each equipped with a shower, sink and toilet. Employees greet clients with a fresh towel and assorted toiletries. After showering, clients receive a bagged breakfast and clean clothing (if needed and available).
Clients find the Showers through outreach and word of mouth. Case managers visit the 11 large, unsanctioned homeless encampments throughout the county, delivering hygiene kits, packed lunches and information about the Showers. Most of the people they see are from Marin. In fact, 73 percent of the unsheltered in our county resided in Marin before becoming homeless.
Outreach is working. The Showers has provided more than 5,000 showers and served 580 people since its inception a year and a half ago.
"We've had people that are taking a shower for the first time in months," said Jesse Taylor-Vermont, project manager for the Downtown Streets Team, the umbrella agency for the Showers. "It's definitely not uncommon. Now, they can feel comfortable at a coffee shop."
There are regulars, too. Some who use the Showers have jobs; others want to feel fresh for the day ahead.
"You see people from all walks of life at our shower program," said Sean Williams, Downtown Streets Team case manager.
Formerly a successful white-collar professional, Michael (who asked that his real name not be used) uses the Showers. He owned a home in Mill Valley and a condo in Sausalito but his life unraveled after he lost his job, a family member embezzled money from him and he had a medical crisis. Now, at age 63, he lives in his car.
"It's usually not just a single thing that happens," Taylor-Vermont said. "It's too many big things going wrong at the same time. How long could you go without a paycheck?"
The Showers is another touchpoint for talking to the homeless about available services. The goal is to help them get back on their feet, find a job and locate housing. Sometimes taking a shower is the first step.
You can help the Showers by donating new towels, socks, wool caps, coats and sleeping bags. Visit marinmobilecare.org for more information.