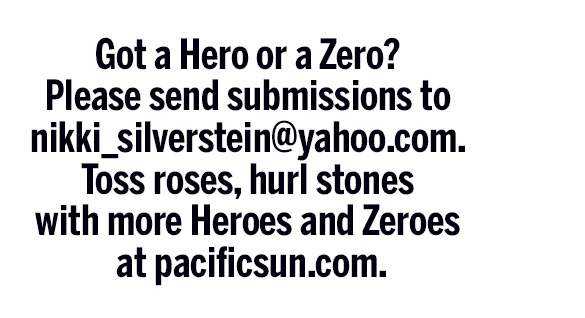 Zero
A Marin teen may be the most offensive person in the county. Her YouTube channel, with almost a million followers, contains a video where "Soph" questions why kids who shot up their high schools waited so long. In a video removed by YouTube, the 14-year-old allegedly threatened the website's CEO with a Luger, which prompted Tiburon police to investigate. The department decided there was no criminal threat, as Soph has no access to guns. Another video shows her dressed in a hijab and claiming to be a devout Muslim while disparaging gays.
Central Marin police began an investigation after a complaint from Redwood High School, where Soph is a student. Principal David Sondheim sent a letter to parents and students:
"Regarding recent hate-based video and text posts attributed to one of our students, I want to assure all of our students and parents that we are aware of the situation and we are working with local law enforcement to ensure the safety of all students and staff. To those of you who have written or called, thank you for sharing your concerns with me."
Hero
Two middle-aged men were at the 7-11 at Tam Junction last Thursday night getting supplies for the West Marin weekend. But there was a problem. A big problem. That pint of chocolate brownie Ben & Jerry's would be melted by the time they got to where they were going. Oh no. The 7-11 clerk didn't appear to speak much in the way of English, but who cares. One of the men asked him, "Hey, any chance we can, like, grab some ice and a cup for our ice cream?" The clerk wasn't catching on. "So it doesn't melt," explained the man. A pantomime ensued, gestures at the ice machine, a Big Gulp cup, the ice cream in the cup. The clerk caught on and lit up. "Of course, of course, whatever you need!" The men wept with gratitude and offered the clerk their first-born children. He demurred with a wave. "No worries, my friends. Enjoy."  It's the small things, people, it really is.