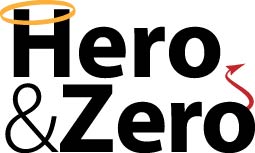 by Nikki Silverstein
HERO: The Marin County Free Library is making noise and we're not going to shush them. The Marin City branch made history this month as it became the first library in the 87-year-old system to welcome patrons seven days a week. Now open on Fridays, library specialist Diana Lopez will have more time to emphasize STEAM, a science, technology, engineering, digital art and math curricula. "We serve a disadvantaged community here and I'm really into promoting STEAM programs, especially for girls and minorities," Lopez said.  Hoopla is happening at the South Novato Library also, which opens the doors of its new location this summer. Everyone is invited to preview the site at Book-A-Palooza!, a free family event on April 4. For more information, call 415/506-3165.
ZERO: The Calderon clan must be so proud. The mother, father and adult son sent a man to the hospital after they assaulted him with deadly weapons and battered him. The family affair took place just after midnight last Monday at the 7-Eleven on Medway Road in San Rafael. According to police, the male victim and Michael Calderon, 22, were involved in an altercation at the doorway of the store and the young Calderon stabbed the man. Papa Arnaldo Calderon, 50, joined the fray by striking the man with a tire iron. Finally, Mama Ambrocia Calderon, 47, entered the ring and battered the male victim and a woman. The kinfolk were arrested, the male victim will recover and the woman wasn't injured. Another mindless memory for the family scrapbook.
Got a Hero or a Zero? Please send submissions to [email protected]