By Charlie Swanson and Lily O'Brien
The election finally is over and the holiday season is upon us. And that means nearly two months of holiday fun and cheer are hopefully coming your way. To help you navigate the season and keep your spirits bright, we present our select guide to North Bay holiday fun from Thanksgiving to Christmas.
EVENTS
Winterblast Twelfth annual holiday art party takes over the South of A arts district in downtown Santa Rosa. Open studios showcase dozens of artists in their element, an electric sofa parade lights up the streets and live music from the Hubbub Club marching band kicks the holiday spirit into gear. Magic, belly dancing, food trucks, beer and wine and merriment abound. Nov. 19. 312 South A St., Santa Rosa. 5–9:30pm. Free entry. Sofasantarosa.com.
The Great Dickens Christmas Fair Experience Victorian London the way Charles Dickens did—a lovely authentic setting with all the trimmings, including pubs, tea rooms and shops. Add in lots of exquisite arts and crafts, and sumptuous food and drink, and this Victorian Holiday Party is for you. Five weekends, Nov. 19-Dec. 8. Tickets: $14-$30. Cow Palace Exhibition Halls, 2600 Geneva Ave., Daly City. Dickensfair.com.
Breakfast with Santa Gather up the kids and come and eat pancakes and sausage with Santa. And don't forget to bring a toy to donate to the Marin Performing Stars Holiday Toy Drive. Dec. 3, 9:30am and 10:45am at the Sausalito Yacht Club, 100 Humboldt Ave., Sausalito. To register, call 415/289.4152.
Sausalito Winterfest Includes a Naughty or Nice Ball on Dec. 9, 6:30-11:30, featuring music by Foreverland, food and drinks, the 29th Annual Lighted Boat Parade followed by fireworks and a dance party on Dec. 10, starting at 6:30pm and a Jingle Bell 5K Walk/Run & Brunch on Dec. 11 at 8:30am. Get more info at winterfestsausalito.com.
San Rafael Lighted Boat Parade Enjoy a festival of lights on the water with more than 100 beautifully illuminated and decorated boats as they glide through the waterways of San Rafael. Dec. 10, 6pm, along the San Rafael canals. Free. Get the route and the best places to watch at seecalifornia.com/christmas/boat-parades/san-rafael-lighted-boat-parade.
Napa Valley Wine Train Thanksgiving Thanksgiving on the Napa Valley Wine Train is a traditional gourmet feast with all the fixings in a nontraditional but memorable setting. Nov. 24. Lunch, 10:30am–3pm; dinner 4–8:30pm. $166 and up. 800.427.4124.
Charles Dickens Family Victorian Holiday Party Hobnob with Charles Dickens and his family and many of his beloved characters while you enjoy refreshments and Victorian parlor games. Dec. 2, 6:30pm, children/$9, adults/$12. Falkirk Cultural Center, 1408 Mission Ave., San Rafael. Falkirkculturalcenter.org.
Parade of Lights & Winter Wonderland Thirty-seventh annual event in the heart of Marin features a grand parade and tree lighting ceremony, with snow sledding, kids activities, a holiday market and more. Festive window displays light up the scene while live music and holiday entertainment packs in the families. Nov. 25. Fourth and A streets, downtown San Rafael. Event begins at noon/parade begins at 5:30pm. Cityofsanrafael.org.
Sausalito Gingerbread House Tour & Competition Tenth annual citywide event features more than 30 businesses and merchants participating in creating festive and delicious gingerbread houses. Most are on display within walking distance of each other, meaning that this is a family-friendly diversion from the hustle and bustle of holiday shopping. Dec. 1–30. Downtown Sausalito. Maps are available at participating merchants or at sausalitogingerbread.com.
ICB's Winter Open Studios More than 100 painters, sculptors, fabric artists, jewelers, photographers and other artists open their doors for this 48th annual event to let you discover new and unique works of art where they are created. Dec. 2–4. Industrial Center Building, 480 Gate Five Road, Sausalito. 11am–6pm. Free admission and parking. Icb-artists.com.
Wine Country Winter Festival Inaugural event from the folks behind the Bodega Seafood, Art & Wine Festival is a massive celebration of arts, crafts, food, wine and entertainment. Three stages of music features local favorites like David Luning, Frobeck, Bootleg Honeys, Lost Dog Found and many others. An extensive selection of microbrews, ciders and wines will be on hand for tasting. A gingerbread competition and other family-friendly activities will keep the kids busy and a pavilion of arts and crafts allows you to get beautiful gifts for all tastes. Dec. 3-4. Sonoma County Fairgrounds, 1350 Bennett Valley Rd, Santa Rosa. Sat, 10am-6pm; Sun, 10am-5pm. $12-$15/ Kids 12 and under are free. 707.824.8717.
Luther Burbank Holiday Open House A popular holiday tradition in its 37th year, this open house features Victorian-era finery and a charming tour of Burbank's historic home and gardens, with free parking at First and D streets and free rides on Rosie the Trolley to and from the Handmade Holiday Crafts Fair held at the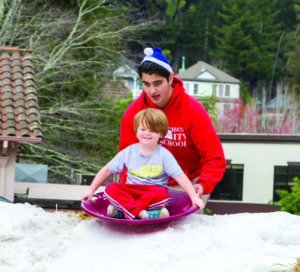 Finley Community Center. Dec. 3–4. Luther Burbank Home & Gardens, 204 Santa Rosa Ave, Santa Rosa. 10am to 4pm. $3/kids 12 and under are free. 707.524.5445.
Osher Marin Festival of Lights Marin's biggest Hanukkah party includes latkes, sufganiyot (doughnuts) and other festive food with the jazzy sounds of Brandeis Marin Jazz Band, an artisan crafts marketplace and kids' activities. All are welcome. Dec. 11. Osher Marin JCC, 200 N. San Pedro Road, San Rafael. 11:30am-2pm. Free admission. 415.444.8000.
Petaluma Holiday Lighted Boat Parade A parade of sparkling boats shine on the Petaluma River to ring in the season while downtown shops stay open late for holiday strolling. Dec. 17. Petaluma River Turning Basin, Petaluma. 6pm. Free. visitpetaluma.com.
SHOPPING
Marin Center Holiday Craft and Art Sale Have fun while you shop for gifts, from a great selection of original works of art, jewelry, clothing and more. Dec. 1-4, 11-8, Marin Center Exhibit Hall, 10 Ave. of the Flags, San Rafael, free. Marincounty.org.
Mill Valley Winterfest Take a walk around Depot Plaza in Mill Valley and enjoy live entertainment, goodies to eat and drink, holiday arts and crafts and much more. Dec. 4, 11-5, Depot Plaza in downtown Mill Valley, free, enjoymillvalley.com/winterfest.
Muir Beach Holiday Arts Fair Take in the beautiful scenery while you do your holiday shopping with a wide array of arts and crafts to choose from, while snacking on local treats. Dec. 3, 10-5, Dec, 4, 10-4. Muir Beach Community Center, 19 Seascape Drive, Muir Beach, free, muirbeachartsfair.com.
Mill Valley Holiday Craft Fair Choose from arts and crafts that make delightful holiday gifts from more than 55 artists. Dec. 3, 10-5, free. Mill Valley Community Center, 150 Camino Alto, Mill Valley, cityofmillvalley.org.
Indoor Antique Market and 32nd Annual Christmas Treat yourself to some old-fashioned fun as you stroll through more than 70 booths of vintage, antique and collectible items. Dec. 10, 10-6, Dec. 11, 10-5. $8; free parking. Marin Center Exhibit Hall, Marin County Center, 10 Avenue of the Flags, San Rafael, marincounty.org.
Gifts 'n' Tyme Holiday Faire Forty-four years and counting, the fair highlights more than 85 local and regional artists and makers of fine crafts selling everything from stocking stuffers to fine works. Holiday music and the smells of gourmet food like cinnamon roasted almonds fill the air. Nov. 18-20. Napa Valley Expo, Chardonnay Hall, 575 Third St., Napa. Fri-Sat, 10am–6pm; Sun, 10am–4pm. Free admission. 925.372.8691.
St. John's Christmas Boutique A tradition in the town of Ross, the boutique offers homemade jams, jellies and baked goods, as well as holiday gifts and items such as wrapping paper and holiday cards. Proceeds benefit charitable causes; including supporting the community needs at St. John's sister parish in Malawi, Africa. Dec. 2–3. St. John's Episcopal Church, 14 Lagunitas Road, Ross. Friday, noon–6:30pm; Sat, 10am to 5pm. Free admission. 415.456.1102.
Dance Palace Holiday Crafts Fair The Community & Cultural Center rings in the holiday season for the 46th year with winter holiday sights, sounds and fun. Shop locally and find handmade artisan crafts, clothing, woodwork art and more. Dec. 2–4. Dance Palace, 503 B St., Point Reyes Station. Fri, 4–9pm; Sat and Sun, 10am–5pm. Free admission. dancepalace.org.
Landmarks Holiday Arts & Craft Sale The Belvedere Tiburon Landmarks Society and local artists bring a wide range of gifts and holiday items to the farm-cottage setting of the Landmarks Art Center. There will be jewelry, glasswork, knitted items, paintings, spices and rubs and even vintage books and baked goods on hand from North Bay artisans. Dec. 3, Landmarks Art & Garden Center, 841 Tiburon Blvd., Tiburon. 10am to 4pm. Free. 415.435.1853.
San Geronimo Holiday Arts Faire The 47th annual fair features yummy homemade goodies, creative crafts, Santa Claus on hand for photos and performances by the Lagunitas School Band and others. Dec. 3. San Geronimo Valley Community Center, 6350 Sir Francis Drake Blvd., San Geronimo. 11am–5:30pm. 415.488.8888.
Handmade Holiday Crafts Fair 42nd annual event features more than 70 local artists, holiday goodies, entertainment, a prize drawing and trolley rides to the Luther Burbank Home 7 Gardens Holiday Open House. Dec. 3–4, Finley Community Center, 2060 West College Ave., Santa Rosa. Saturday, 9am–5pm; Sunday, 10am–4pm. $2; 12 and under are free. 707.543.3737.
Petaluma Arts Association Holiday Arts & Crafts Show Local artists and artisans show off their handmade wares at an art and crafts show perfect for gift giving, benefiting Mentor Me. Dec. 10-11. 320 N McDowell Blvd, Petaluma. 11am–5pm. petalumaarts.org.
Sonoma Ceramics Holiday Sale Find affordable and unique holiday gifts from more than 20 artists selling handmade works. Pieces range from decorative ornaments to sculptural works of art. Dec. 10–11. Sonoma Community Center, 276 E. Napa St., Sonoma. Saturday, 10am–5pm; Sunday, 10am–4pm. Free admission. 707.938.462.
PERFORMANCE
Hard Working Americans Concert & Holiday Toy Drive Enjoy great music from Todd Snider, Dave Schools, Neal Casal, Duane Trucks and more, and bring along some unused toys and gifts to donate on Dec. 15, 8pm at Sweetwater. $42/advance/$45 day of show. Sweetwater Music Hall, 19 Corte Madera Ave., Mill Valley, sweetwatermusichall.com.
Marin Oratorio—Elijah by Felix Mendelssohn Treat yourself to a beautiful performance of this classic piece with full orchestra and guest vocal soloists. Dec. 17, 7:30pm and Dec. 18, 3pm, $20, James Dunn Theatre at College of Marin, 835 College Ave., Kentfield, marinoratorio.com.
The Christmas Jug Band Closing Night Party Join this zany all-acoustic jug band for a musical holiday hoot. Dec. 19, 8pm, $24-$27. Sweetwater Music Hall, 19 Corte Madera Ave., Mill Valley, sweetwatermusichall.com.
Mill Valley Winterfest Annual family-friendly holiday tradition returns with snow sledding, live music, local food and Christmas Tree lighting ceremony. Dec. 4. Mill Valley Depot Plaza, 87 Throckmorton Ave., Mill Valley. 11am–5pm. Enjoymillvalley.com.
Sonoma County Philharmonic Music director Norman Gamboa and the local philharmonic present a program titled "Overtures & Arias," featuring talented vocalists Tina Lloyd Meals, Bonnie Brooks, Mark Kratz and John Kelly. Pre-concert talks will illuminate the various selections presented in concert. Nov. 19–20. SRHS Performing Arts Auditorium, 1235 Mendocino Ave, Santa Rosa. Saturday, 7:30pm; Sunday, 2pm. $10–$15. Socophil.org.
Marin Center Holiday Events Just Dance Academy Winter Performance. Nov. 20. 2pm. Adults, $27; seniors and kids $22. Stapleton Ballet: Nutcracker. Dec. 3–4. 1pm and 5pm both days. $36; $24, seniors and youth. Performing Arts Academy of Marin Holiday Spectacular. Dec. 3–4. Saturday, 7pm; Sunday, 2pm. $20. Mayflower Chorus Holiday Concert. Dec. 9–10. Friday, 8pm; Saturday, 3pm and 8pm. $20; seniors (60 and over) and students, 13–18 are $15; Children 12 and under are $5.
Marin Ballet Nutcracker. Dec. 10–11. 1pm and 5pm. $43; seniors and youth are $27; Candy Cane Party following each 1pm performance is $10. Marin Symphony Holiday Pops. Dec. 13. 7pm. $45-$85; youth is $25. Brian Copeland's Jewelry Box. Dec. 15. 8pm. $50. Marin Dance Theatre: Sophie and the Enchanted Toyshop.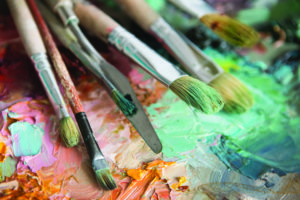 Dec. 17. 1pm and 5:30pm. $40, adults; students and seniors are $32; Teddy Bear Tea Party, $10. Singers Marin: 'Tis the Season … Traditions—Near and Far. Dec. 18. 4pm. $25–$40. Windham Hill Winter Solstice 30th Anniversary concert. Dec. 21. 7:30pm. $25-$65. 10 Avenue of the Flags, San Rafael. 415.473.6800.
Le Cirque de Boheme Annual winter circus wonderland is based on the wondrous French tradition. This year, a brand-new original production, "Somewhere," tells enchanting tales with an amazing cast of performers who achieve world-class heights. Nov. 25–Dec. 18. Cornerstone Sonoma, 23570 Arnold Drive, Sonoma. Days and times vary. $30–$55; kids under 15 are $22. cirquedeboheme.com.
Luther Burbank Center for the Arts Left Edge Theatre presents "Bad Jews." Nov. 18–Dec. 4. $25–$40. San Francisco Gay Men's Chorus presents Home for the Holidays. Nov. 27. 3pm. $19–$50. Celtic Woman: Home for Christmas. Nov. 30. 8pm. $59–$85. Transcendence Theatre's "Joy to the World." Dec. 2–4. Friday, 7:30pm, Saturday and Sunday, 2pm and 7:30pm. $35–$129. Pink Martini's Holiday Spectacular. Dec. 6. 8pm. $45–$69. Posada Navideña. Dec. 9. 7pm. $5-$10. Kids 2 and under are $2. Symphony Pops: A Charlie Brown Christmas Concert. Dec. 11. 3pm. $37–$80. Donny and Marie Osmond Family Christmas. Dec. 16. 8pm. $99–$139. Christmas with Aaron Neville. Dec. 17. 8pm. $49–$69. Moscow Ballet's Great Russian Nutcracker. Dec. 18. 3pm and 7pm. $34–$181. The Brian Setzer Orchestra's
13th Annual Christmas Rocks! Tour. Dec. 29. 8pm. $65–$85. 50 Mark West Springs Road, Santa Rosa. 707.546.3600.
Jesse DeNatale's Post Thanksgiving Benefit Concert The acclaimed singer-songwriter performs to raise funds for the Tomales Bay Youth Center. A raffle with prizes ranging from tickets to various Bay Area venues and works from local merchants also helps the center continue to offer safe, supervised space for West Marin students to engage in positive activities. Nov. 27. Toby's Feed Barn, 11250 Hwy 1, Pt Reyes Station. 4pm. $20/ kids under 10 are free. 415.663.1223.
Freddy Cole Quartet A special Christmas tribute to Nat King Cole from his youngest sibling offers holiday classics performed by an all-star jazz ensemble. With an outstanding ear for swing, a silky smooth voice and tinkling jazz piano, Cole resembles his older brother not only in sound but also in sensational acclaim and influence. Dec. 1–4. Blue Note Napa, 1030 Main St., Napa. 6:30pm and 9pm each night. $35-$55. 707.603.1258.
Jazzin' Up Joys of the Season Deborah Winters and the Peter Welker All Star Band headline a holiday party that brings big band jazz to holiday favorites and boasts many spirited surprises. Dec. 2. 142 Throckmorton Ave., Mill Valley. 8pm. $25–$45. 415.383.9600.
Michelle Schmitt's Holiday Benefit Concert Acclaimed singer and her band present their 8th annual concert blending holiday classics with soulful rock 'n' roll benefiting ExtraFood.org, which helps feed the hungry in Marin. VIP tickets include a reception by Heidi Krahling from Insalata's, special seating, and Schmitt's upcoming new record. Dec. 8. Throckmorton Theatre, 142 Throckmorton Ave., Mill Valley. 8pm; reception, 6:30pm. $25–$100. 415.383.9600.
Winter Surf Session A festive concert experience with instrumental surf rock band Slacktone makes waves in the North Bay. Frankie & the Pool Boys and Uncle Sea Monster add to the fun. Dec. 9. Throckmorton Theatre, 142 Throckmorton Ave., Mill Valley. 8pm. $16–$25. 415.383.9600.
Kitka: Wintersongs The Oakland-based women's vocal ensemble channels Eastern European melodies with traditional vocal styling. Kitka performs a program of critically acclaimed, winter-inspired music ranging from Slavic folk carols to Eastern Orthodox choral works. Dec. 10, the Kanbar Center for the Performing Arts, Osher Marin JCC, 200 N. San Pedro Road, San Rafael. 8pm. $10–$35. 415.444.8000.
Dave Koz Christmas Tour Renowned saxophonist is beloved as much for his holiday shows as his contemporary jazz music. Koz brings guitarist Jonathan Butler and vocalists Kenny Lattimore and Valerie Simpson for his latest incarnation of his popular Christmas experience. Dec. 20. Weill Hall, Green Music Center, 1801 E Cotati Ave., Rohnert Park. 7:30pm. $40 and up. 866.955.6040.
Christmas Jug Band Annual appearance from the longstanding group of friendly Marin musicians brings a bluesy rock aesthetic to Christmas classics for two skewered and merry concerts of folksy scuffle swing. Dec. 18–19, Sweetwater Music Hall, 19 Corte Madera Ave., Mill Valley. Sunday, 7pm; Monday, 8pm. $17–$27. 415.388.1100.