In the streaming era it's easy to believe that books are falling by the wayside. Even I, an avid reader and literature major, find I need small nudges and reminders to crack the next book rather than open an article on my phone, pop on a podcast or couch it up for the next Ozark episode.
Change is inevitable, and I've learned to remain elastic instead of railing against it, but books, in their current tangible form, remain a feature in our lives, I'm happy to report.
More importantly than the vehicle which delivers them, though, is the stories they contain. Kindle or hardcover, the chill-inducing, heart-warming content is what we're after, and to that end, we've curated a list of must-reads for the new year. Very happy reading to all of us, however we do it. And don't miss Ozark's new season on Jan. 30—I got Covid this week, and let's just say I'm all caught up.
Separation Anxiety
Guerneville author Dan Coshnear is back with his latest. Separation Anxiety, published by Unsolicited Press, is a collection of 18 short stories that address the experience and effects of separation anxiety. Through the lens of a SWAT-team captain, a mental health worker and an old man grieving his deceased wife, Coshnear examines the unique circumstances of separation anxiety, both as a painful and sometimes-crippling disorder and as an agent for powerful and lasting change. Separation Anxiety is enjoyable and timely. Order Separation Anxiety at unsolicitedpress.com.
Coshnear is the author of Homesick, Redux (Flock, 2015), Occupy & Other Love Stories (Kelly's Cove Press, 2012) and Jobs & Other Preoccupations (Helicon Nine, 2001), winner of the Willa Cather Fiction Award. Originally from Baltimore, he spent a decade in New York before moving to San Francisco, where he graduated from San Francisco State University with a creative-writing degree. He now lives in Guerneville. Coshnear works at a group home for the homeless and mentally ill, and teaches writing classes through UC Berkeley Extension.
A book launch for Separation Anxiety will be held at the Occidental Center for the Arts, Jan. 16 from 3–4pm. Coshnear will read excerpts from his book and answer audience questions. Visit occidentalcenterforthearts.org for more information.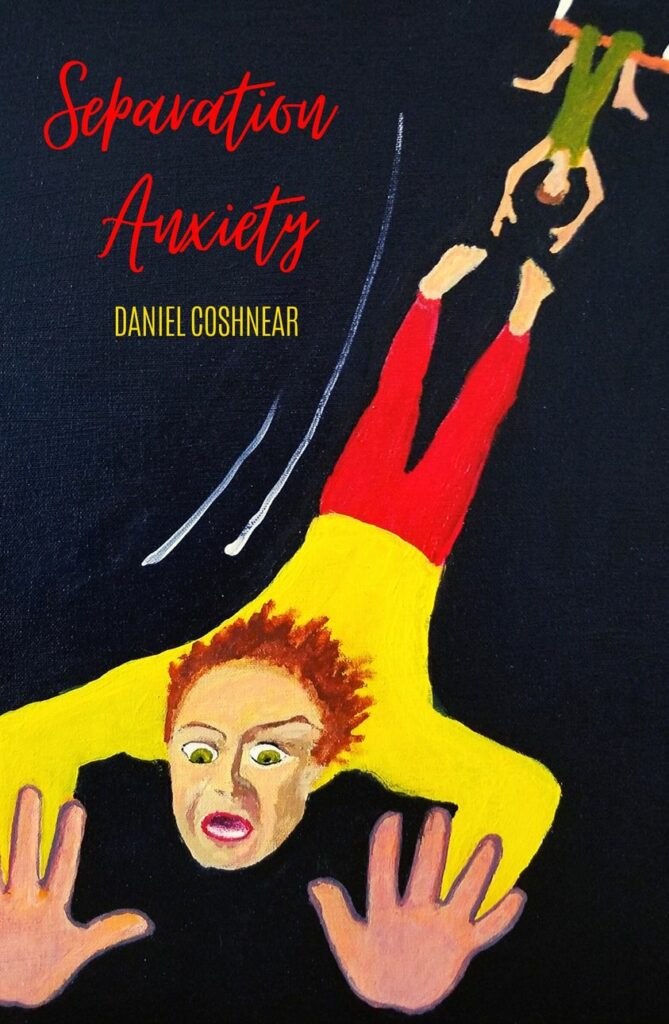 From Street Smart to School Smart
From Street Smart to School Smart is the latest from Dr. David Sortino, profiling his work as the principal of Clark Academy, a residential school for at-risk girls in San Francisco. In From Street Smart to School Smart Sortino chronicles working with these girls—who come from situations involving prostitution, drug-dealing and homelessness—to gain their trust through kindness and self-empowerment, as well as through education. Sortino is careful not to take the role of the white male savior, telling the story largely from the perspective of 17-year-old Jewels Odom, an ex-prostitute and one of his students. This book is moving and critical. Available in Kindle and paperback editions.
Sortino has spent his life researching brain function in children to optimize learning ability and working with at-risk youth. Holding a master's degree in child development from Harvard and a doctorate in clinical psychology from Saybrook University, Sortino has worked as a teacher at Santa Rosa city schools and Santa Rosa Junior College, served as a consultant to county and state programs for at-risk youth and teens, and founded the Neurofeedback Institute in Graton.
Grampy and His Fairyzona Playmates: Whimsical tales about a sorcerer, fairies, spells, unicorns and a magic carpet
I am so excited to write about this book: Grampy and His Fairyzona Playmates, co-authored by then-78-year-old Woody Weingarten and his granddaughter, then-8-year-old Hannah Schifrin—pause, for the "adorable factor" to fully sink in. This children's book tells the tale of Grandpa Graybeard, a sorcerer who often comes to the rescue of his granddaughter, Lily, and her friend, Penny, when the two young fairies mess up during their spellwork. The ensuing misadventures are wildly fun and full of the kind of imagination only a grandpa and his granddaughter can think up.
Beautifully illustrated by Joe Marciniak—who captures Penny, Lily and Graybeard perfectly—this is sure to become a childhood classic. Grampy and His Fairyzona Playmates is available for purchase on Abebooks.
In addition to his latest collaboration, Woody Weingarten authored Rollercoaster: How a Man Can Survive His Partner's Breast Cancer. Portraying Woody and his wife's journey through the disease, this is a comprehensive memoir-chronicle and guide to scientific research, meds and where to get help when it's needed. Though written for men supporting their wives, this book is a guide to supporting loved ones through disease and is applicable to any gender identity.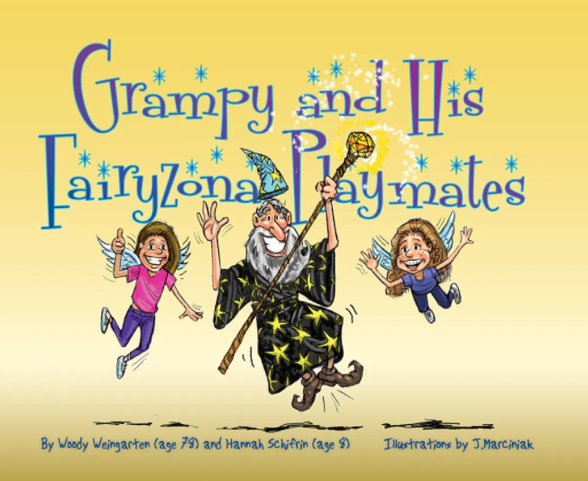 Little Secrets
Published by Dorrance Publishing Co., Little Secrets, by Napa-based author Darlene J. Forbes, is a fictional story of sisterhood and the powerful bonds between women. Built around the friendship of protagonists Sally and Nancy, Little Secrets looks at the strength and meaning of friendship and how it can survive lies, pain and even death. Little Secrets, an enjoyable and meaningful read, is available at local bookstores.
Forbes, a self-made wedding coordinator for over 35 years, began writing during Covid-19 when many weddings were postponed. Married, the mother of three daughters and grandmother to nine grandchildren, she loves to play golf, read and travel.
Carnival Songs (ebook)
Another work of fiction, Carnival Songs, written by S.V. Brown and published by Golden Storyline Books, is set in Torrenceburg, a small city along the Ohio River in Indiana. The narrator, last heir to the founding family's long standing wealth and privilege, searches for answers and historical accuracy as his mother lays dying, discovering in the process far darker and more painful truths than he had expected. Covering the reality of Native American displacement and genocide, this book is strong historical ficiton, and is already considered an important piece in the canon of contemporary American literature. Find the ebook on Amazon or Goodreads.
Brown is a native of Southwest Ohio and Kentucky, and spent most of his young life farming. As an adult he graduated from the University of Cincinnati with a degree in English and spent the next 10 years living in Europe, recording and releasing albums. He moved to California with his wife in 2000 and continued to produce music and teach high school English. He recently obtained his master's in creative writing from Sonoma State University. This is his first novel.
Her Men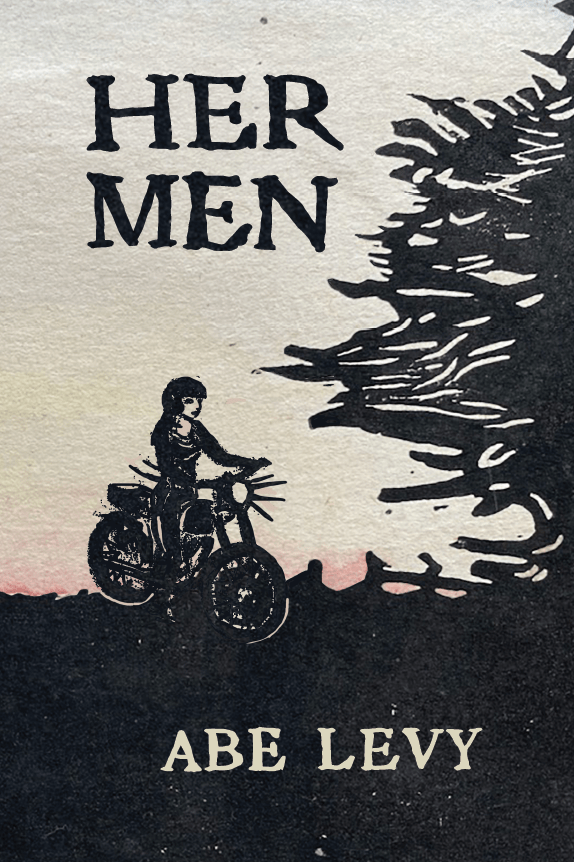 Her Men, published by FMRL—the local press founded by Pacific Sun and Bohemian Editor Daedalus Howell—and written by Abe Levy, is the author's homage to the short, bright life of his sister Nini, a young woman coming of age in 1980's rural California. Levy's fraternal narrator witnesses his sister's myriad affairs and romantic explorations while acting as her best friend and confidant.
Says Levy, "Nini was my favorite person when she was alive. Like many who die at a young age, she shone extra brightly when she lived. She looked at the world through a special lens that I always envied. She was courageous in life and love, and helped me learn how to dream. She was a poet and a lover, and lived a large life even though it was a short one."
Her Men shines as brightly as Nini herself did, and is rich with stranger-than-fiction anecdotes. It is available in hardcover at Barnes and Noble, as well as on Amazon and FMRL.com.
Abe Levy is a former Petaluman and a filmmaker who currently lives and works in L.A. His feature films include Deep Dark Canyon, The Aviary and It's Alright Ma, I'm Only Trying.
Beside the River and River's End
Published by MCAA Books in August and November 2021 respectively—a phenomenal feat of writing—Beside the River and River's End are parts one and two of a fiction series by Mark Tate. Beside the River follows Kazumi Matsuoka, an 80-year-old haiku master and owner of Kawabata Vineyard. Kazumi plans to transform 10 acres of her vineyard into a preserve with hiking paths, but discovers instead individuals living in a nearby homeless encampment. River's End follows the developing story, addressing issues of drug addiction, homelessness and even murder, all set on the stage of climate change. Another pertinent offering from a local author. Beside the River and River's End are available as Amazon Kindle editions.
Tate was born at Hamilton Air Force Base in Marin County, and at a young age lived in rural Japan where his father was stationed. He graduated from San Francisco State College with a bachelor's in English literature and a master's in creative writing, and is a long-time resident of Sonoma County, along with his wife and their two cats.
But I Don't Know You
The latest from German born Stefan Kiesbye, But I Don't Know You, published by Saddle Road Press, follows the story of Cal, an immigrant who, after twenty-five years in the United States, loses his home, personal documents, and all belongings to a raging wildfire, after which his marriage falls apart, leaving him without any external representation of his identity. The novel follows Cal on his travels across the country, as he seeks to reconstruct some sense of himself through lost loves, discarded friends, and estranged mentors. But I Don't Know You is meditation on belonging, identity, memory, and the stories we tell about who we were and who we have become. But I Don't Know You can be found on Amazon and Powell's City Books.
Stefan Kiesbye was born on the Baltic coast and moved to Berlin in the 1980s. He studied drama and worked in radio before starting a degree in American studies, English, and comparative literature at Berlin's Freie Universität. A DAAD scholarship brought him to Buffalo, New York, in 1996, and he received an MFA in creative writing from the University of Michigan. His stories, essays, and reviews have appeared in the Wall Street Journal, Publishers Weekly, and the Los Angeles Times, among others. His first book, Next Door Lived a Girl, won the Low Fidelity Press Novella Award, and has been translated into German, Dutch, and Spanish.
Yes Again
Yes Again is Sallie Weissinger's debut novel, a memoir of her 75 exceptional years searching for and finding love. This is a glorious story of a woman's life, filled with overcoming hardships, leaning into the promise of good things to come, and a commitment to love over all else. This is a book everyone needs to read this year. Visit yesagainmemoir.com to buy a copy through a local purveyor.
Sallie Weissinger is a native of New Orleans, and was raised as a military brat in Germany, New Mexico, Ohio, Japan, and Michigan until 16. She has lived in the Bay Area since 1973 and spends time with her husband in Portland, Oregon. Weissinger spent 23 years working with the Federal Reserve Bank of San Francisco, and upon retirement taught Spanish and translated medical documents into Spanish. She is pleased and startled to have written her first book.
​Jane Vick, a painter, writer and journalist, has spent time in Europe, New York and New Mexico. She is currently based in Sonoma County. View her work at janevick.com.
​