Good morrow and happy Wednesday, my Looksters! How was everyone's week? I hope the lifted mask mandate meant that some of us put lipstick on and topped our look off with a smile—we're never fully dressed, as a certain red-headed orphan would say.
This week I'm excited to highlight an amazing style duo, local to Sonoma County and found in markets throughout the Bay Area all year round: BigMouthUnique.
BigMouthUnique specializes in one-of-a-kind handmade items, from clothing—anything from a renaissance-style page jacket to '60s sailor pants to pink rompers with blue pockets—to wall art, pillows, ceramics, sculpture and jewelry. Everything is colorful, eye-catching and one of a kind. These are statement pieces and we will all want one—or two or three—in our closets.
The brainchild of dynamic duo Mathilde and Joshua, who have always loved making things and have sewed their whole lives, BigMouthUnique became manifest five years ago. Mathilde and Joshua love to use discarded items, like trash and donations, when creating—as opposed to buying new material—and they ride their bikes for transportation as much as possible. They're a creative and conscious duo, making fashionable, ethical work. They also paint cars, so to anyone who sees a Merry Pranksters-esque prius cruising around town, it might be the work of BigMouthUnique.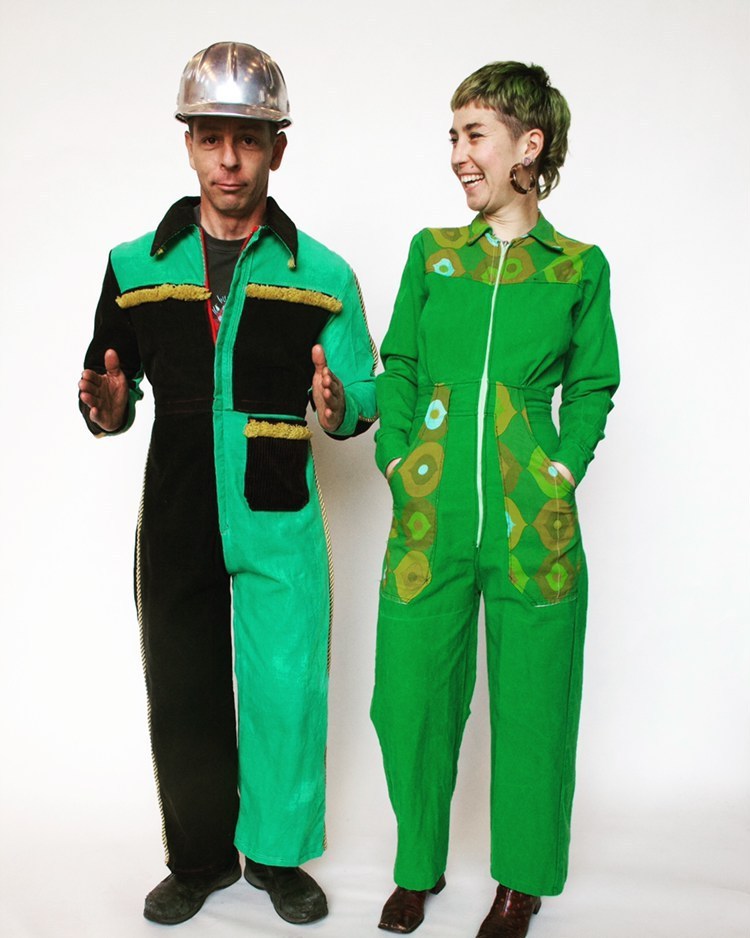 This weekend BigMouthUnique will be at the HEAD WEST Marketplace in the Barlow. Say hi, learn more about their inimitable fashion and buy a BigMouthUnique piece.
Follow Mathilde and Joshua on Instagram @bigmouthunique for an updated events calendar and fresh creations. Shop their Etsy BigMouthUnique anytime, anywhere. Email them at [email protected] for custom work.
This is the kind of local fashion I live for. Power to BigMouthUnique!
Looking good, everyone. See you next week.
Love,
Jane

Jane Vick is an artist and journalist who has spent time in Europe, New York and New Mexico. She is currently based in Oakland. View her work at janevick.com.