Marin Ballet is getting ready to celebrate its 60th anniversary in style with not just one, but two days of festivities.
This non-profit organization has been bringing the gift of dance to the local community since before the internet existed or man set foot on the moon.
To honor this momentous occasion and the hard work that went into reaching it, Marin Ballet is hosting both a night of celebration and a day of performances, making the 60th anniversary of Marin Ballet a festive fête indeed.
It all began with a small but prestigious ballet school, founded in 1950 by Leona Norman, who taught ballet to over 20 students from the attic of her home on Lincoln Street in San Rafael. In 1963, Norman incorporated her school of dance with the Marin Civic Ballet (a non-profit organization founded by Max and Phyllis Thelen), and the Marin Ballet of today was officially underway.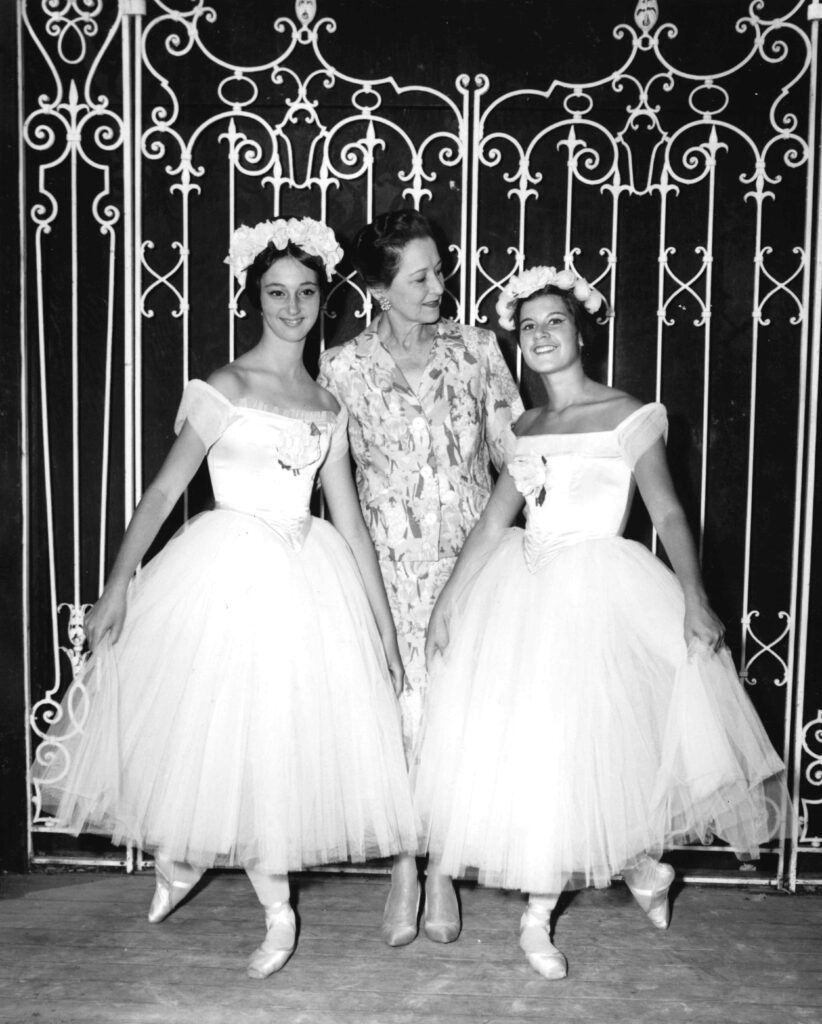 "Leona was Russian-trained and a fabulous instructor who inspired a whole generation of male and female students," said Nancy Rehkopf, acting executive director of Marin Ballet and daughter of Max and Phyllis Thelen. "We have about 50 alums of Marin Ballet who have gone on to have impressive professional careers."
Rehkopf and her sister, Jane Thelen, were among Norman's early ballet students. Jane Thelen began dancing when she was only three years old and, after graduating from the Marin Ballet training program in 1971, joined the Royal Winnipeg Ballet, danced with the Irish National Ballet and performed in the Metropolitan Opera Ballet before retiring in 1981.
"My sister, Jane, was one of the first alums to become a professional dancer and, after she retired, she came back to become executive director—it's very much a family affair," explained Rehkopf. "There are many multiple-generation families that have been so instrumental in Marin Ballet. That's one of our strengths: the prosperous legacy to devotion to keeping this organization up and running."
Today, Marin Ballet is a prolific non-profit center for the performing arts, with more than 1,000 ballet alums to its name. The school and its performances, especially the annual Nutcracker ballet, have become a fixture of the community, and its continued success speaks to the ongoing dedication and support the local community holds for the fine arts.
"Leona really lit that fire in the belly of our students, and one of them, Laurie Klein, returned to Marin Ballet after her professional career, to teach for us for 50 years," said Rehkopf.
Klein's dedication to the school inspired the Laurie Klein Scholarship Fund, an initiative that allows the school to increase financial aid for students who require assistance with tuition. This scholarship fund was established in June of 2022 to celebrate Klein's 50th year as an instructor at Marin Ballet and to increase accessibility to dance in the Marin community.
Now, for the 60th anniversary of Marin Ballet, the organization has made it their goal to raise $60,000 for the Laurie Klein Scholarship Fund.
"Marin Ballet has about 15% of its students on some form of tuition assistance," explained Rehkopf. "Every year, we receive applications and we grant scholarships and, with the new endowment from Laurie's fund, we're looking to increase that number up to 20%. Our big, beautiful building is of no use if we can't use it to teach to all of our community, and we're doing what we can to make sure that everyone who really loves dance has access to it."
The Marin Ballet Anniversary Celebration event will take place on Friday, March 24 from 6 to 10pm. The evening's dinner will be provided by Insalata's, Marin County's premier Mediterranean restaurant (and the proud recipient of the Michelin Bib Gourmand Award). Local wine will be served at the celebration as well, and music and dance-themed activities will entertain guests through the evening. Tickets are $85 each, and attendees must be aged 21 or older.
An auction completes the Friday night festivities, and guests will bid on vacation opportunities to places like Santa Fe, Lake Tahoe and Las Vegas alongside other auction items like a Nutcracker-themed birthday party or an Australian Walkabout, a behind-the-scenes walk through the Oakland Zoo, a case of Materra Cunat 2016 Reserve Merlot and much more. The proceeds of this auction will go toward the Laurie Klein Scholarship Fund.
"We're doing two things to celebrate the 60th anniversary," explained Rehkopf. "First, the celebration on Friday when we're opening up the entire building to our guests! We'll have a costume photo booth, a dinner, an auction and a sock hop where we'll be spinning vinyl.
"Then, on Sunday, there are the two performances, which have all the students in the school performing," continued Rehkopf. "These shows are a great testament of what we provide to our students, and there will be five new dances with classical, contemporary and some theme-incorporated works as well from Julia Adam, who has been working with all the 100-plus students. We don't want to give anything away about the performance; we want it to be a surprise!"
The Marin Ballet Anniversary Performance is set for Sunday, March 26, with shows at both 2pm and 5pm at the Marin School of the Arts in Novato. Tickets will cost $31 for general admission to this anniversary performance.
A premiere new work will be revealed in the Sunday shows, a work that was choreographed, run and made by Julia Adam, retired professional ballet dancer, choreographer and the performance director at Marin Ballet. Amy London, Charlie Martin, Catherine Hader and Corinne Jonas have also lent their expertise to creating new choreography for this special 60th anniversary performance.
"I just hope that people will come to celebrate with us—the gala will be loads of fun, and the performance will be a really wonderful experience you won't want to miss out on," said Adam.
"I would hope Leona's heart would be full watching the 60th anniversary performance, because she founded this school and because it houses such wonderful training and such a joyous community," concluded Adam. "And I hope that she would be proud that her vision of a ballet school has lasted so long and has become such a fixture of this community."
Marin Ballet is located at 100 Elm St. in San Rafael, in the same building that was bought in 1971 with a grant from the Cowell Foundation for the purpose of teaching ballet to Marin's youth.
For more information about the organization and the 60th anniversary celebration and performance, visit the website at marinballet.org, email [email protected] or call 415.453.6705.