Pointing Out the Dharmakaya and the Reliquary Mahamudra: A Practice-Oriented Retreat
June 22 @ 3:00 pm

-

October 5 @ 12:00 pm

Sliding scale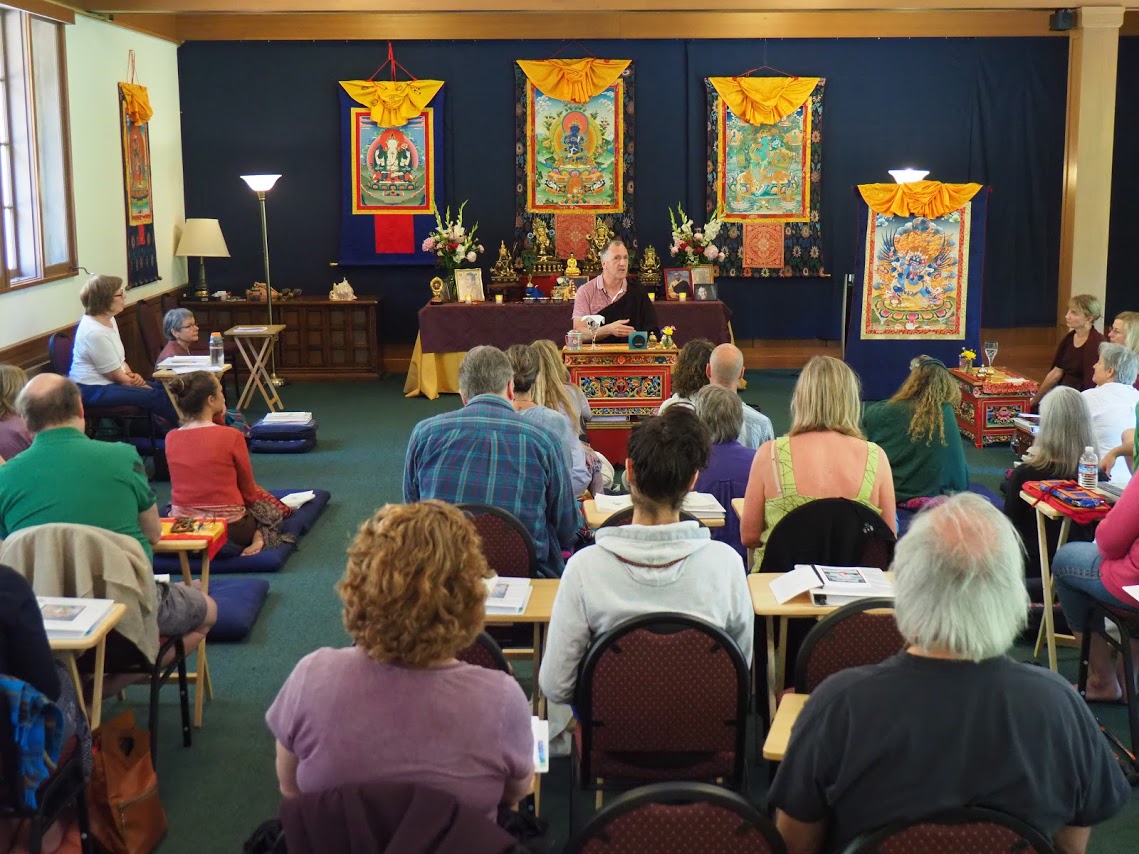 Lama Drupgyu and Lama Döndrup will lead a practice-oriented retreat exploring the different dimensions of Mahamudra.
Mahamudra is a practice that leads one to the experience of the open, luminous, pure nature of mind. The four faults of natural awareness precisely define the challenge we face in ascertaining mind's ever-present true nature. In his text, Pointing Out the Dharmakaya, the Ninth Karmapa Wangchuk Dorje (1556–1603) presents an invaluable systematic approach that skillfully navigates the practitioner beyond these challenges and into a direct experience of awakened mind.
In the contemplative setting of Santa Sabina Center, Lama Döndrup will guide retreatants through the practices of Pointing Out the Dharmakaya and Lama Drupgyu's Mahamudra teachings will draw from a text entitled Ga'u Ma (which translates as reliquary) and will explore questions of context and how to understand the practice and its integration into daily life.
This seven-day residential retreat will have a strong emphasis on practice and will provide retreatants with the precious opportunity to let go of the responsibilities and communications of daily life.
This retreat is appropriate for both beginners and advanced practitioners. There will also be time for personal interviews with the Lamas during the retreat.
Related Events