Back pOrchEstra's Summer dance party…a Quintet! at Reel & Brand, Sonoma June 25 Friday, 6-8…
June 25 @ 6:00 pm

-

8:00 pm

Free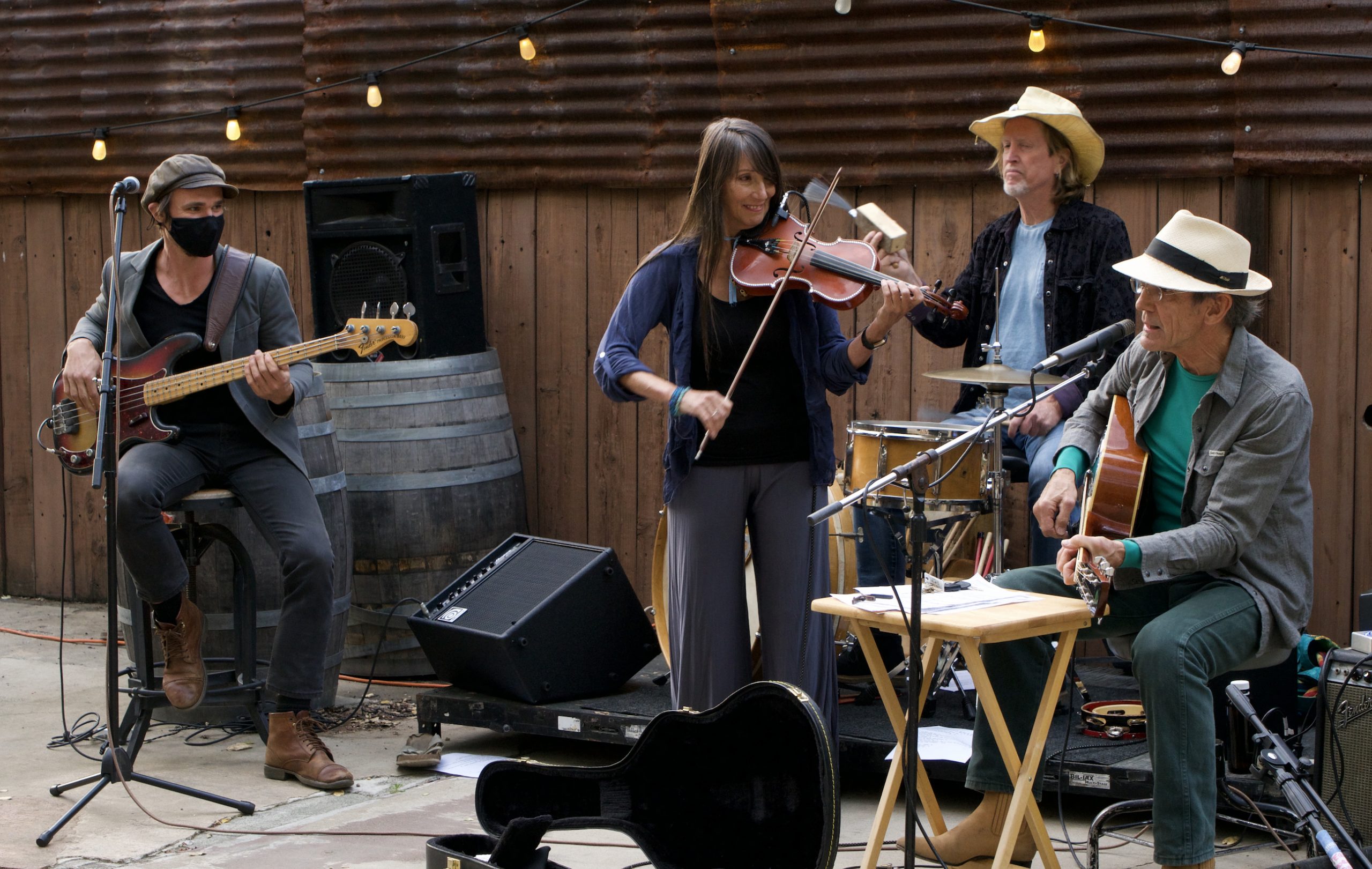 Price: Free · Duration: 2 hr
Public

 

Anyone on or off Facebook
Tim Eschliman's Back Porch-Estra
special summer Dance Party event…1st time in public with the 5-man group! …with Candy Girard, Beau Bradbury (CA Honeydrops), Bowen Brown and Jackson Allen …at Reel and Brand June 25, Friday, 6:00-8:00
Dancing, if socially distanced… is ok! We will include plenty roots rock originals and cajun, 2-beat, western swing and country blues numbers…
Outdoor dining event, music on the grandest patio on town!
Lucky to have such talented collaborators to work with… new friend Candy Girard who has the rare ability of high musicianship as well as great improvisation & musical ideas and old pal Bowen Brown plus Beaumont Bradbury, musician extraordinaire (plays everything!) and the amazing Jackson Allen.
Roots Rock, Singer-Songwriter, American Roots, Rock-Pop, Rural Blues, Cajun, New Orleans, & Kitchen Sink Music… on resonator guitar, violin, bass & drums. Certainly a few things you may have never heard before. Trying out some new songs, a few historic songs, some new arrangements, different musician combinations… These have been rather fun shows for us in Sonoma Valley.
… Tim Eschliman (guitar, vocals) & Bowen Brown (drums), performed together In Rhythmtown-Jive, New Copasetics, … even Christmas Jug Band
…Plus new collaborator, Candy Girard, fabulous Bay Area violinist who worked with Delaney Bramlet, Tanya Tucker, Clint Black , Hank Thomson and Jerry Garcia (on his album "Cats Down Under the Stars"), bassist, Beau Bradbury (CA Honeydrops, Gator Beat) and Jackson Allen (Zara Larrson, Nik West, James Davis, Narada Michael Walden)
We are pretty much inventing this from the ground up!
What we're planning: some new originals, some New Copasetics songs, some Hank Williams, Taj Mahal, Dan Hicks, Big Bill Broonzy, Bob Wills, Bobby Charles, even some Christmas Jug Band tunes…
see also
BackpOrchEstra.com
Related Events